Rays welcome Cedeno to bullpen, designate Teaford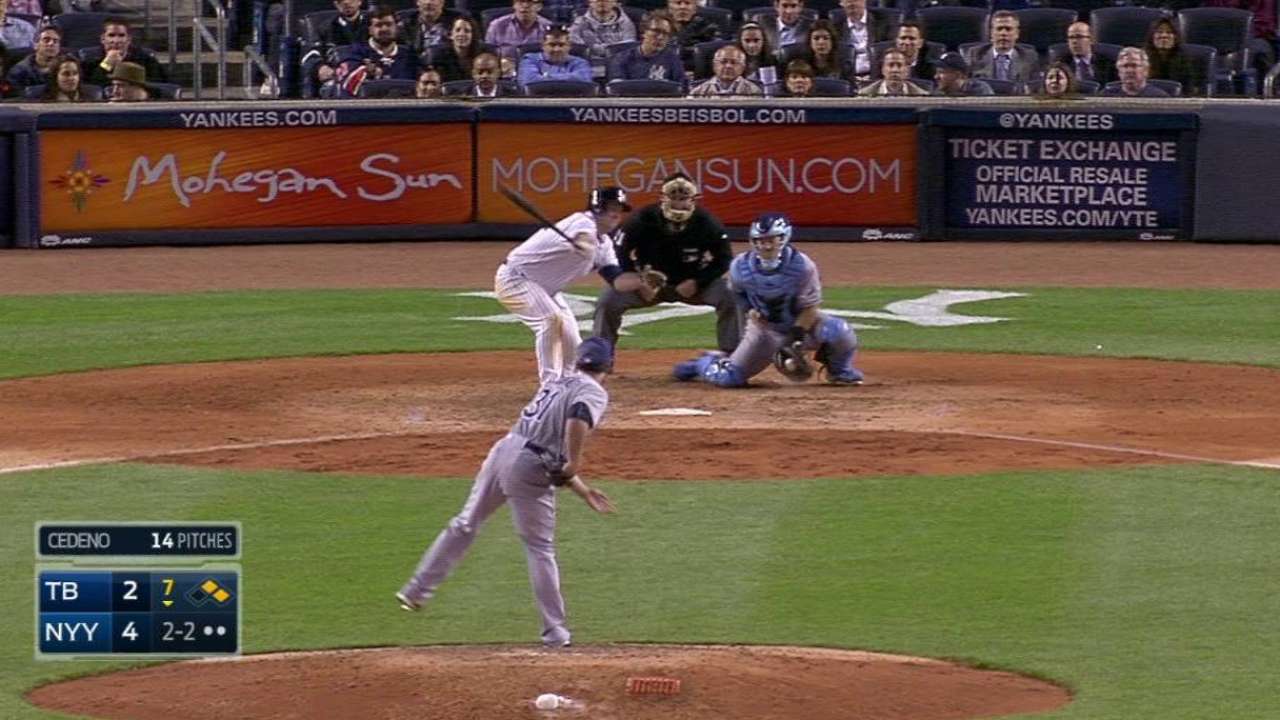 NEW YORK -- The Rays acquired left-hander Xavier Cedeno from the Dodgers for cash considerations on Monday. He joined the club Tuesday in New York, which prompted Tampa Bay to designate Everett Teaford for assignment to make room for Cedeno on the active roster.
Cedeno has experienced a whirlwind of activity the past week. On Wednesday, the Nationals traded Cedeno to the Dodgers for cash considerations. On Friday, the Dodgers designated him for assignment.
"It's been tough," said Cedeno, who walked one and struck out one in two-thirds of an inning in Tuesday's 4-2 loss to the Yankees. "But we work through it. We love baseball. We have to take it. Just move on."
Cedeno, a left-handed reliever, had an 0-1 record and a 5.24 career ERA in 77 appearances in the Major Leagues before the Rays acquired him. He didn't pitch for the Dodgers after being acquired from Washington. Cedeno posted a 6.00 ERA in five appearances with the Nationals this season before being sold to the Dodgers.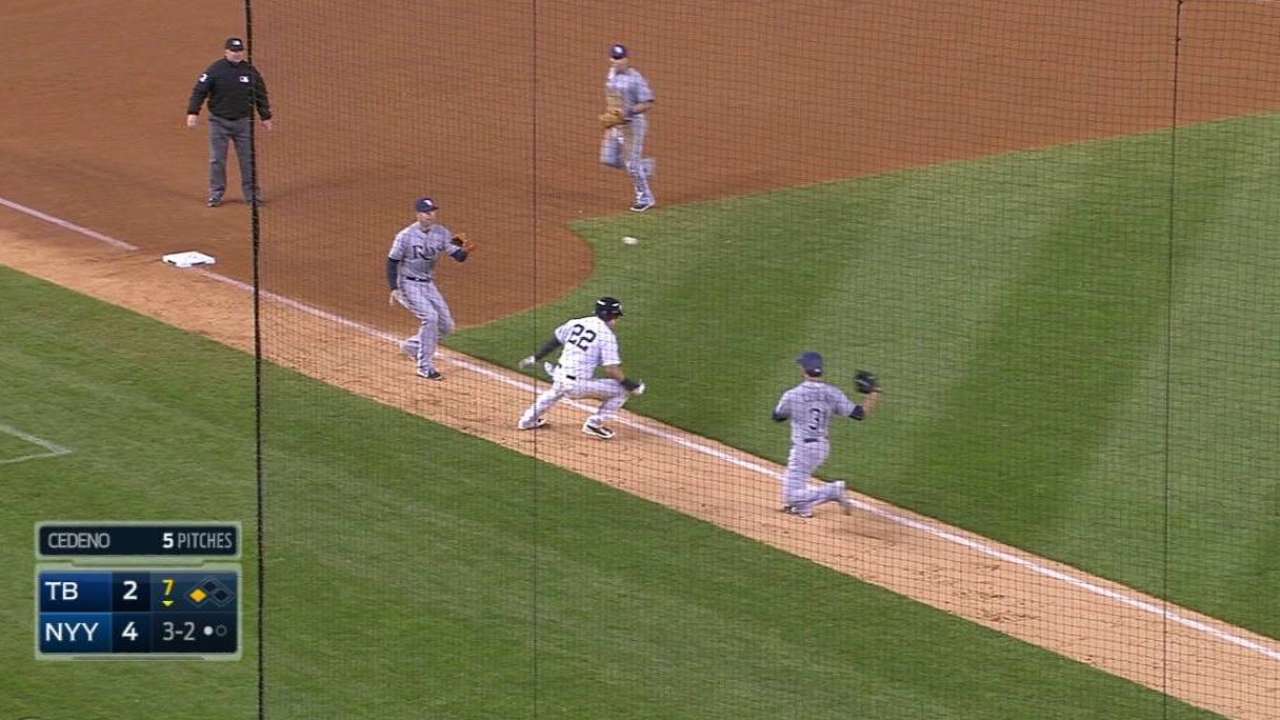 Cedeno told reporters he went home to Puerto Rico after leaving the Dodgers. He flew to St. Petersburg on Monday to take a physical and flew to New York on Tuesday. He said he was "ready to go," which is good news for the Rays, since he's the only left-hander currently in their bullpen.
"He's a lefty, we plan on using him against some lefties, we have to be a little bit cautious with his workload," Rays manager Kevin Cash said before Tuesday's game. "He hasn't pitched that much lately."
Teaford's only appearance for the Rays came Monday night, when he allowed one run on four hits and two walks in 2 1/3 innings.
"We hope the best for him," Cash said. "If he gets claimed by another team in the big leagues, that's great. But if not, we'd love to have him because he's versatile and an awesome guy, and a good pitcher."
Bill Chastain is a reporter for MLB.com. This story was not subject to the approval of Major League Baseball or its clubs.