MLB.com Columnist
Mike Bauman
Little fanfare around A-Rod's milestone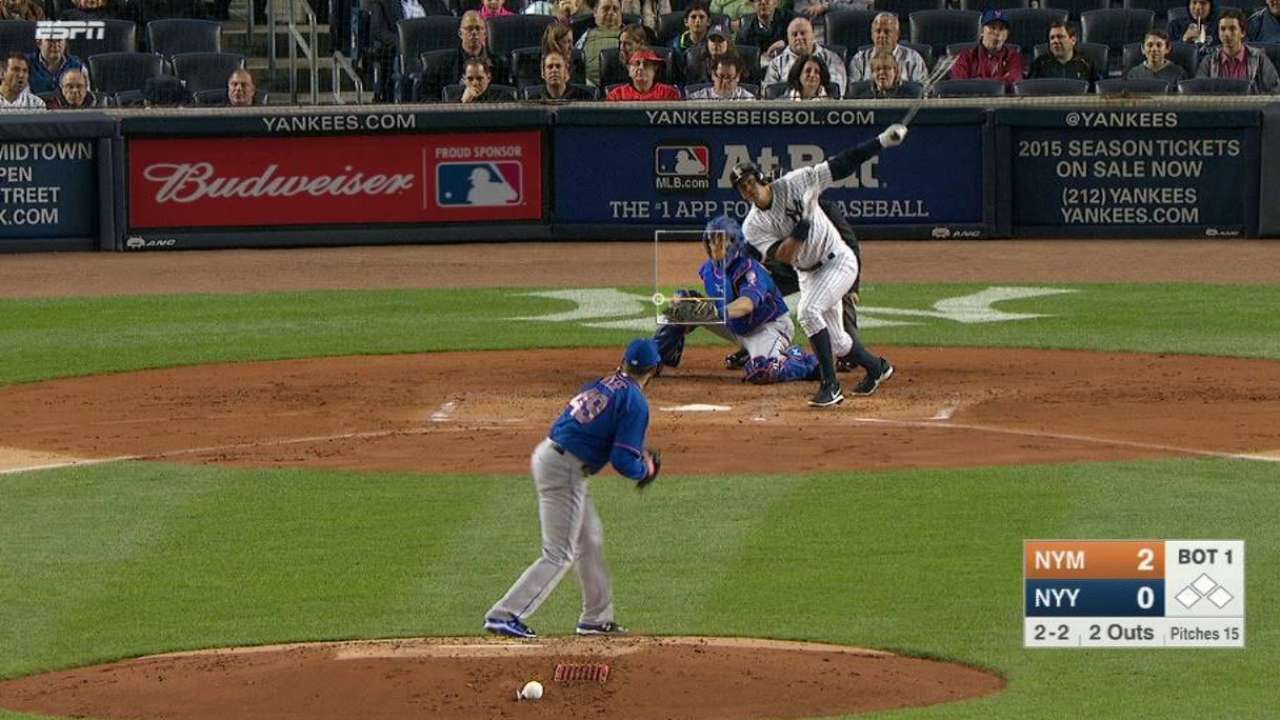 Any day now, or any night now, Alex Rodriguez will tie Willie Mays for fourth place on the all-time home run list.
The day or night of A-Rod's 660th homer will be marked by some of us with a profound sense of dismay. I say dismay rather than disgust, because I'm already making a conscious effort to limit the emotional damage.
Willie Mays is always a legitimate candidate to be considered the greatest all-around baseball player of all time. He personified not only accomplishment, but excitement on the field.
Alex Rodriguez came to baseball as one of the most talented players anybody had ever seen, before he became a repeat offender in the area of performance-enhancing drugs. The history on this topic grows by the chapter, year upon year. The cycle of vehement denial followed by acknowledgement of guilt is repeated and then repeated again.
There is no way to overstate how out of place Alex Rodriguez is next to Willie Mays on any list of baseball accomplishments. On the list of great American presidents, do you see Richard M. Nixon next to Abraham Lincoln?
When you break the rules, you are supposed to pay a price. And Rodriguez did. He lost a season to a PED-related suspension, and now he's back.
The real penalty A-Rod will pay will be in his reduced legacy, which, asterisks or not, will be forever tainted, in the hearts and minds of people who care about the game's integrity. If you want to give him a pass in your heart and mind, this is America and that's up to you.
The Hall of Fame? The way the candidacies of, for instance, Mark McGwire, Barry Bonds, Roger Clemens, Sammy Sosa and Rafael Palmeiro have been treated by the voters, there is little doubt that Cooperstown is one place where Rodriguez will not be joining Mays.
It is somewhat ironic that in the public debate about the deeper meaning of A-Rod's 660th round-tripper, prominent among the naysayers is his employer, the New York Yankees.
A $6 million bonus for reaching the 660-homer milestone, and others that might follow, was negotiated at the time A-Rod signed his current 10-year, $275 million contract. The Yankees have taken the position that this was a promotional agreement and not one of performance bonuses. And thus, they are said to have further taken the logical and defensible position that they are not going to pay the $6 million.
Mike Bauman is a national columnist for MLB.com. This story was not subject to the approval of Major League Baseball or its clubs.