Inbox: What's next for Angels after Hamilton deal?
Beat reporter Alden Gonzalez answers fans' questions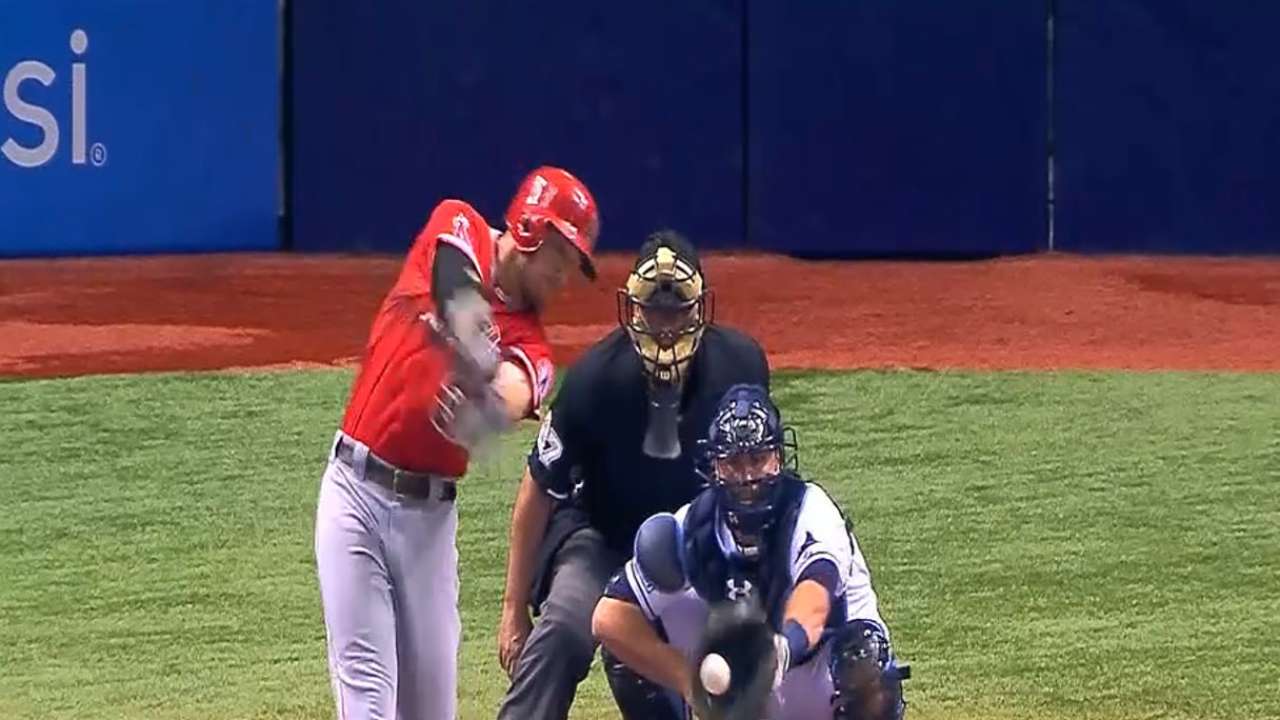 The Angels boarded their flight to the Bay Area on Monday afternoon with a little closure. Hours earlier, they officially ended the Josh Hamilton era, sending the troubled outfielder back to the Rangers. Below, in the first Inbox of the regular season, I tackled some of your lingering questions about the situation.
What's your opinion on the Hamilton saga?
-- @Migui_Chingon
I think this was the best possible outcome for a bad scenario. An appropriate rebuttal would be that it shouldn't have come to this -- that the Angels should have at least let Hamilton fully rehab his injury to show what he's got, then see what the market holds thereafter. But Angels owner Arte Moreno no longer wanted him on the team. He felt betrayed by Hamilton's relapse and upset by the fact he never personally apologized for it. You can disagree with the logic -- many do -- but ultimately, a split became inevitable.
• Submit a question to the Inbox.
So for the last three months, the Angels' front office basically sorted through ways to part with Hamilton. They talked about one-for-one deals and multiteam trades, but every one of them "ultimately would've led him back to the Rangers," a source said. It's the only organization Hamilton wanted to play for, because it's where he thrived -- and more importantly, playing there meant being close to his daughters. Hamilton, who has a full no-trade clause, never officially used his veto power to void a trade to another team, according to the source, who was not authorized to speak publicly on the matter.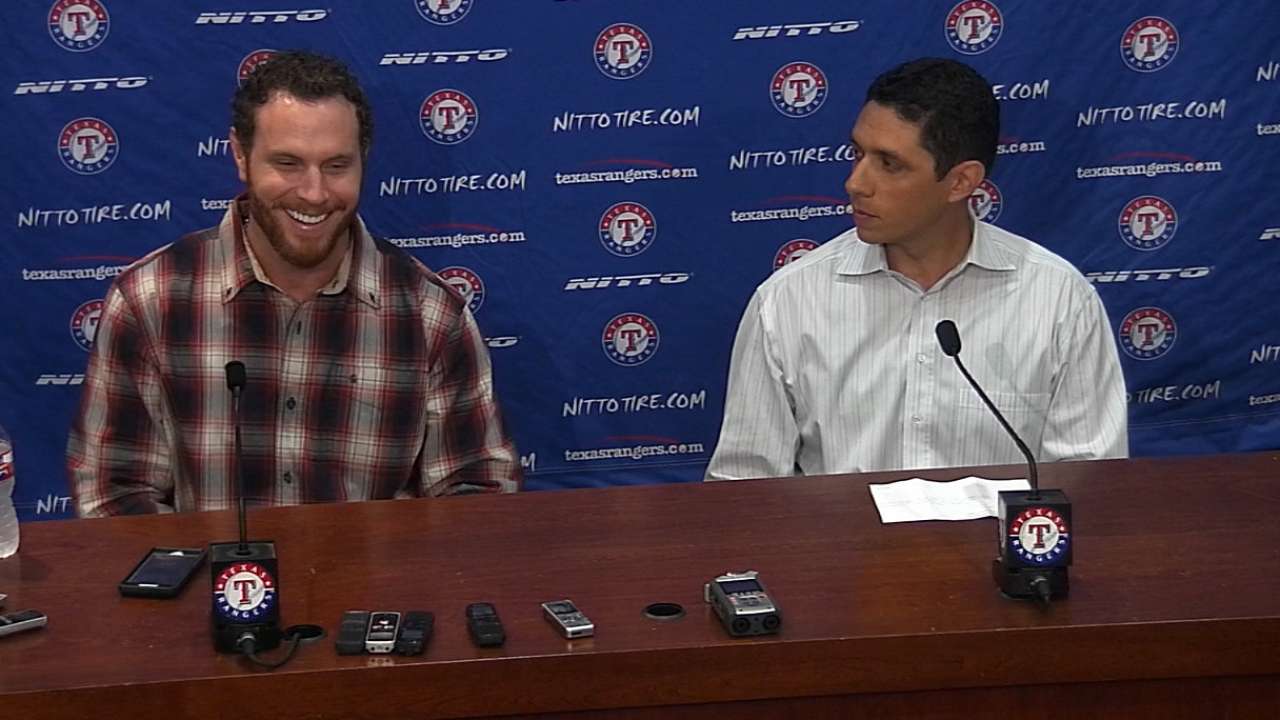 Other suitors didn't necessarily materialize, either.
The Angels would've traded Hamilton over the offseason, even before the relapse, if another team had shown worthwhile interest. One never did. They felt Hamilton's trade market was irreparable; that even sending him on a rehab assignment wouldn't make much of a difference. The Rangers were the only team that made sense. The Angels had been going back and forth with them since the middle of March, and it wasn't until Hamilton agreed to restructure his contract that a deal got done. The fact he was even willing to do that shows how badly he wanted to return.
Hamilton, who filed for divorce from his wife earlier this year, has a lot of personal issues to deal with right now. Playing in Southern California was not going to do him much good, especially not after the relationship with the Angels became so fractured. This trade -- with Hamilton going back home and the Angels saving some money -- at the very least kept this scenario from getting any uglier and any more awkward.
With Hamilton going to Texas and Matt Joyce playing poorly, do you see the Angels trading for an outfielder soon?
-- @ZachMartin619
The Angels will eventually make additions. I'm not so sure about "soon" -- it's always best to wait until the market opens up in June or July -- but I expect them to eventually. The Angels opened the season roughly $12 million below the luxury-tax threshold, which has basically acted as their spending limit the last few years. The Hamilton deal puts them somewhere between $16 million and $19 million below.
The Rangers are paying the Angels about $7 million through the 2017 season and Hamilton is now making roughly $12 million less than he was scheduld to earn. I expect the Angels to use those savings to help an offense that entered Tuesday ranked 24th in the Majors in OPS. What kind of player they get will probably depend on how the next couple months go for Joyce, C.J. Cron and Johnny Giavotella.
Do you think there is going to be a long-term effect between players and ownership regarding Hamilton? C.J. Wilson has already spoken out. Do you think the other players see this as a distraction?
-- Tony F.
Mike Scioscia stated at almost every turn that whatever was going on between Hamilton and the Angels' front office was not a distraction in his clubhouse. But to some degree, it was. Players had no idea what was going on, and they didn't know how to answer the questions about Hamilton. They wanted to show support for a teammate, but they didn't want to seem like they were criticizing the people who write their checks.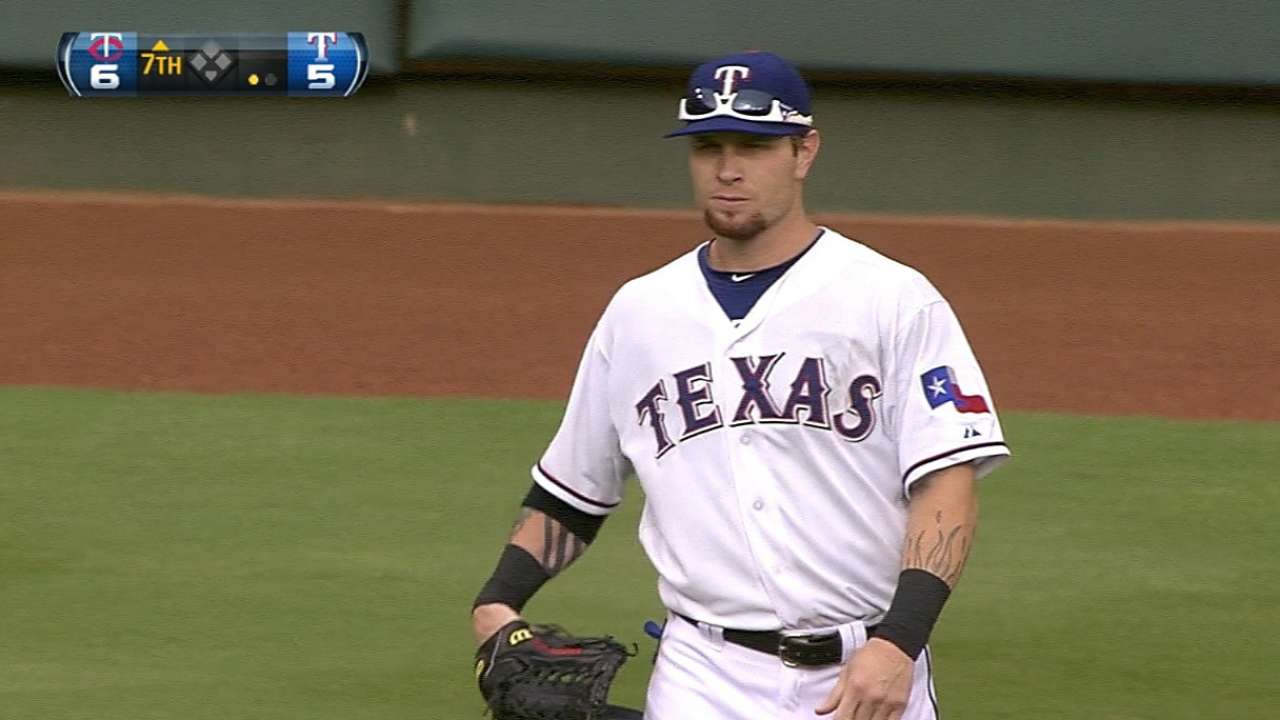 Hamilton's infectious personality won him a lot of friends, a handful of whom were upset to see the Angels handle the situation the way they did. But I think a lot of the players -- the majority, perhaps -- were essentially indifferent. Clubhouses generally aren't as tight-knit as fans seem to think. They pull for each other, but they also understand that it's a business and that turnover is frequent. So they just focus on their own job.
I think a lot of the Angels' players are simply happy to have closure, so they can at least move on with the rest of their season.
Alden Gonzalez is a reporter for MLB.com. Read his blog, Gonzo and "The Show", and follow him on Twitter @Alden_Gonzalez. This story was not subject to the approval of Major League Baseball or its clubs.