Rasmus, Carter reward Hinch's faith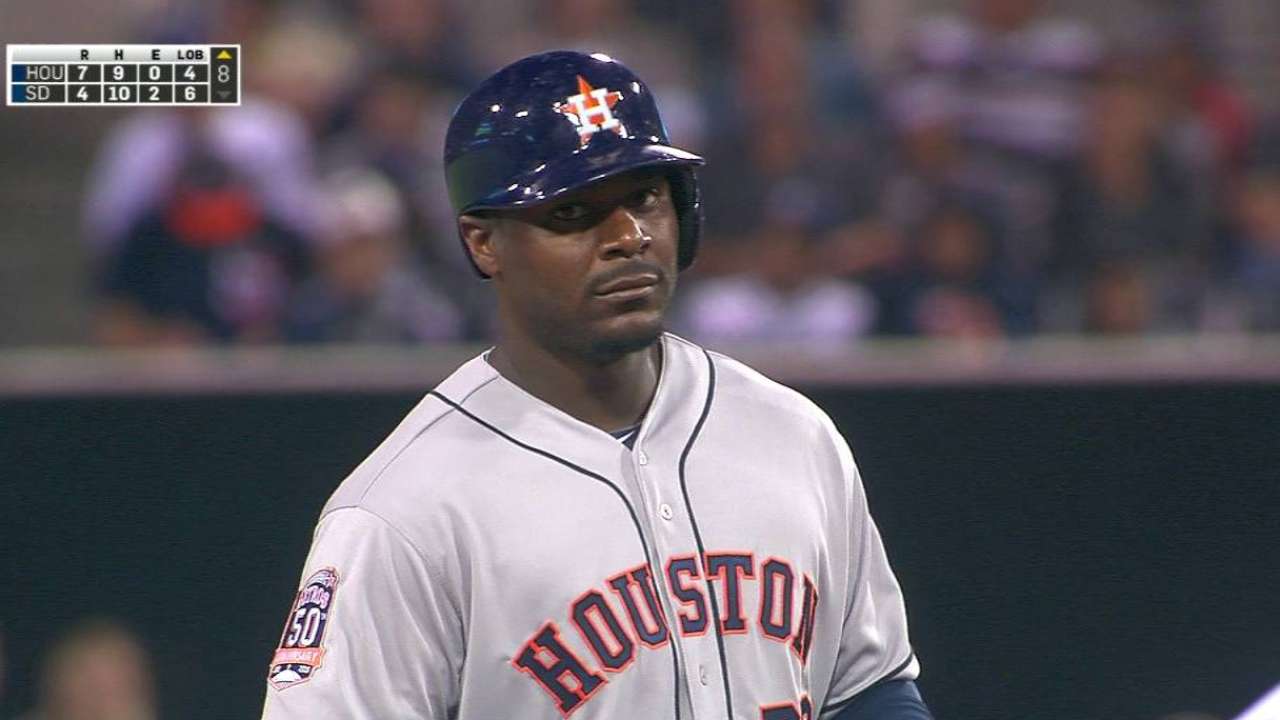 SAN DIEGO -- After combining to go 0-for-6 with six strikeouts in the first six innings of Monday night's 9-4 win over the Padres at Petco Park, Astros outfielder Colby Rasmus and first baseman Chris Carter came through in the clutch in the eighth.
Rasmus and Carter shook off their terrible starts at the plate and delivered RBI hits during a three-run outburst in the eighth that snapped a 4-4 tie and helped the Astros to their eighth win in their last nine games. Rasmus' RBI single scored Jed Lowrie to make it 6-4, and Carter followed with an RBI double to left field.
Rasmus added a two-run homer in the ninth, giving him three consecutive multihit games.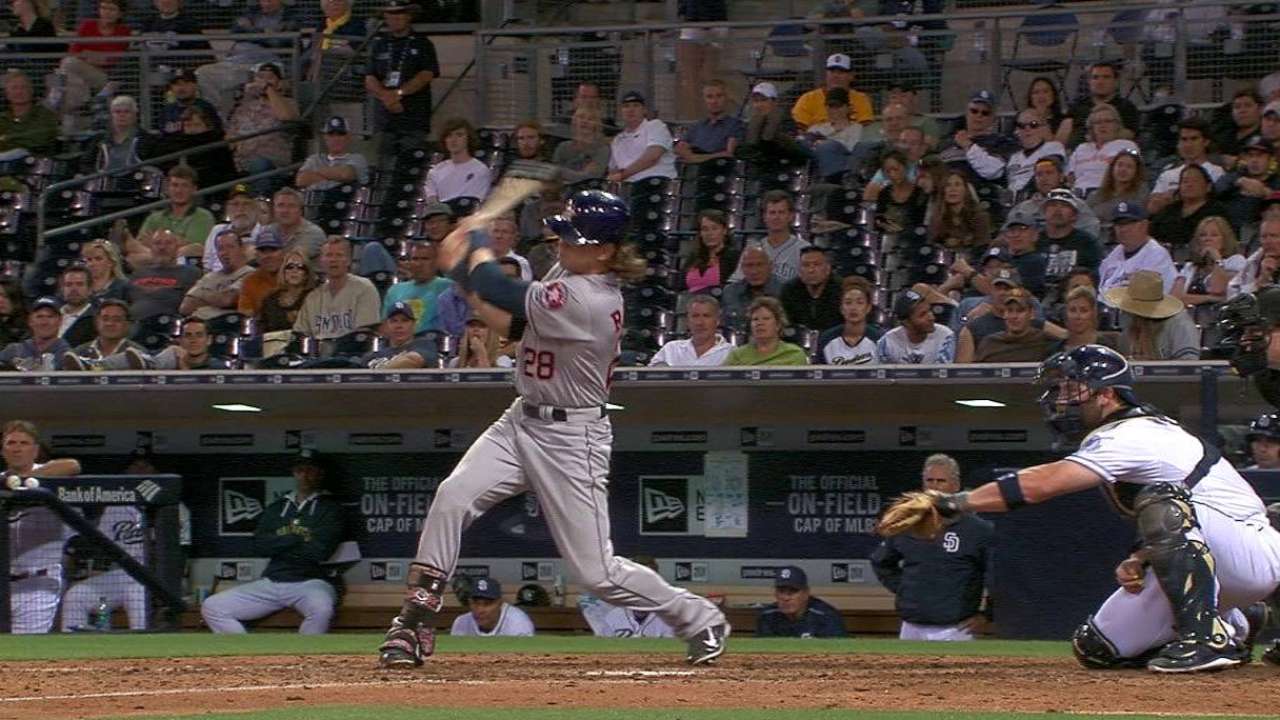 "You've got to stay with these guys," Astros manager A.J. Hinch said. "Some of the at-bats I know they're not synced up perfectly. Especially when it happens back to back, it feels like there's a couple of rough at-bats. They are one pitch away from impacting the game as we saw tonight, both of them. Carter had a good double and then Rasmus, obviously, with the separation home run. That's sort of who we are. We can lay in the weeds a little bit and then get you. If anything, it's an interesting offense."
The Astros' offensive formula followed the same script as much of their season, which means a lot of strikeouts (13) as well as some home runs. The Astros got homers from Lowrie, Rasmus and catcher Jason Castro for their fourth three-homer game of the season.
"Just battling," Rasmus said of his at-bat in the decisive eighth. "I thought that [Joaquin Benoit] might try to go upstairs, throw another splitty, so I just tried my best to look for something out over and get some wood on it, really just trying to put the ball in play."
It also didn't hurt that the Astros got James Shields out of the game. After Shields held them to three runs (one earned) and six hits in six innings, they tagged Benoit for three runs in the eighth.
"Shields is a gamer," Rasmus said. "I wasn't able to get a hold of what he was doing tonight and get a hold of him. Thankfully we got him out of there and got a couple good knocks there for the boys."
Rasmus is hitting .345 with a .387 on-base percentage during the team's road trip (seven games).
"I say in the last homestand I was just seeing some things and feeling my way through what was going on with my swing and where I needed to be, and in this road trip I've been able to make some adjustments on what I felt I needed to do and they helped me a lot," he said. "Yeah, I feel good about it, just battling."
Brian McTaggart is a reporter for MLB.com and writes an MLBlog, Tag's Lines. Follow @brianmctaggart on Twitter. This story was not subject to the approval of Major League Baseball or its clubs.