Statcast may have key to fantasy fortunes
Exit velocity just one example of how advanced statistics can help you win
With the advent of Statcast, teams, media and fans -- particularly those who play fantasy baseball -- will have at their disposal new tools through which to assess the true talent level of Major League Baseball's players.
And thanks to batted-ball data in the form of launch angle and exit velocity, we may now be better equipped to predict the game's next breakout sluggers.
Batted-ball exit velocity will be the focus of this article, as we take an early dive into a sea of limitless possibility. Using exit velocity of the plays that Statcast has tracked this year, we will try to identify several buy-low and sell-high candidates for fantasy owners. For context, the everyday player with the highest average exit velocity on plays that Statcast has tracked is Hanley Ramirez with a mark of 99.05 mph.
Buy-Low Candidates
Carlos Gonzalez, OF, Rockies
Only two players in baseball -- Hanley Ramirez and Mark Trumbo -- are generating a greater average exit velocity than Gonzalez's 94.34 mph. But despite the fact that he's making harder contact than nearly any of his peers, Gonzalez sports a mere .197/.229/.364 slash line.
Gonzalez's isolated power (slugging percentage minus batting average) of .167 would be a career low, but so too would be his mere .204 batting average on balls in play.
Granted, CarGo is elevating the ball less often than he has in previous years, so he'll need to change that in order to restore some of his pop. But he's still mashing with authority, and one would imagine that his line drives should begin to find gaps instead of gloves.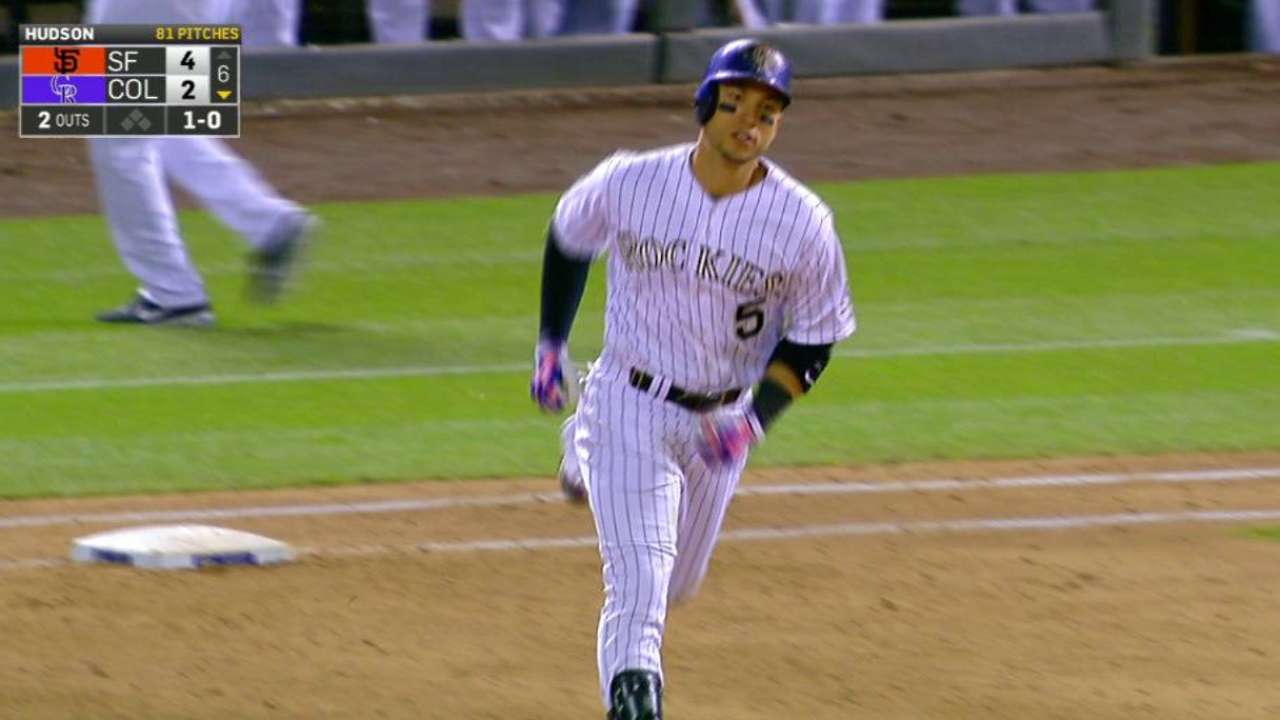 Mookie Betts, OF, Red Sox
Few players entered 2015 amid more hype than Betts, whose season performance to date has been regarded as something of a letdown. But despite his early struggles, Betts sits seventh on the exit-velocity leaderboard with an average mark of 94.03 mph.
With nine walks against 15 strikeouts, Betts can attribute his woes more to a .203 batting average on balls in play (BABIP) than a poor plate approach. If the center fielder continues to strike the ball with force, he will likely see an increase in his across-the-board fantasy contributions as his BABIP moves toward the league average of about .290.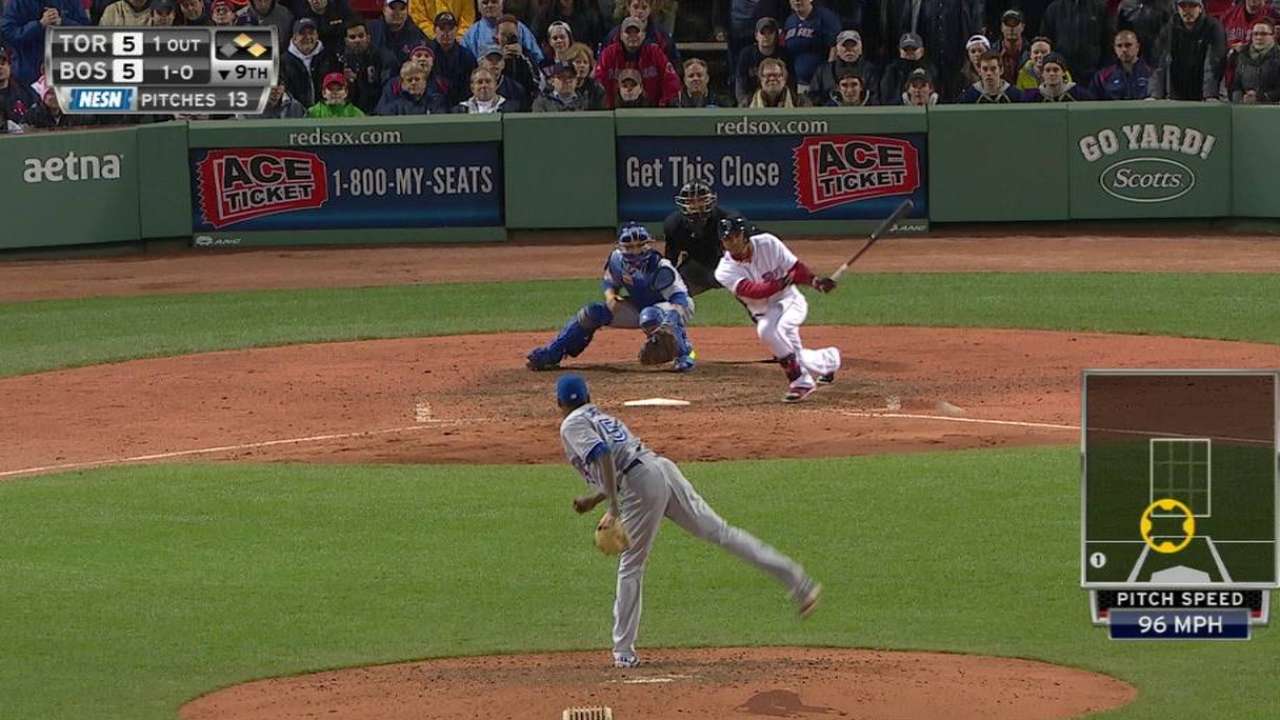 Ryan Braun, OF, Brewers
With his slow start to 2015, Braun has likely worried his fantasy owners. But those sounding the alarms should take a step back for a second, as the 2011 National League MVP Award winner is still connecting on pitches with fierce authority.
One can't fake an average exit velocity of 93.91, as Braun has posted thus far in 2015.
In this case, the slow-start culprit may be self-inflicted, not poor luck, as Braun is chasing out-of-zone pitches as at a career-high rate per Fangraphs.com.
With that in mind, savvy fantasy owners should also note that Braun is making contact on in-zone pitches at a career-best clip. That fact, when paired with his impressive exit velocity, could portend better things for the slugger in the near future.
Sell-High Candidates
Jose Iglesias, SS, DET
Iglesias has enjoyed a scintillating start to 2015, but his success appears to have a lot to do with good fortune in the form of well-placed ground balls.
In the early going, Iglesias owns a batting average on grounders of .480 -- which is double that of the league average -- while his exit velocity ranks fifth lowest in the Majors. Such does not paint a picture of a player who is scalding the ball.
So despite some positive trends in the strikeout and walk departments, Iglesias should be regarded as a strong regression candidate.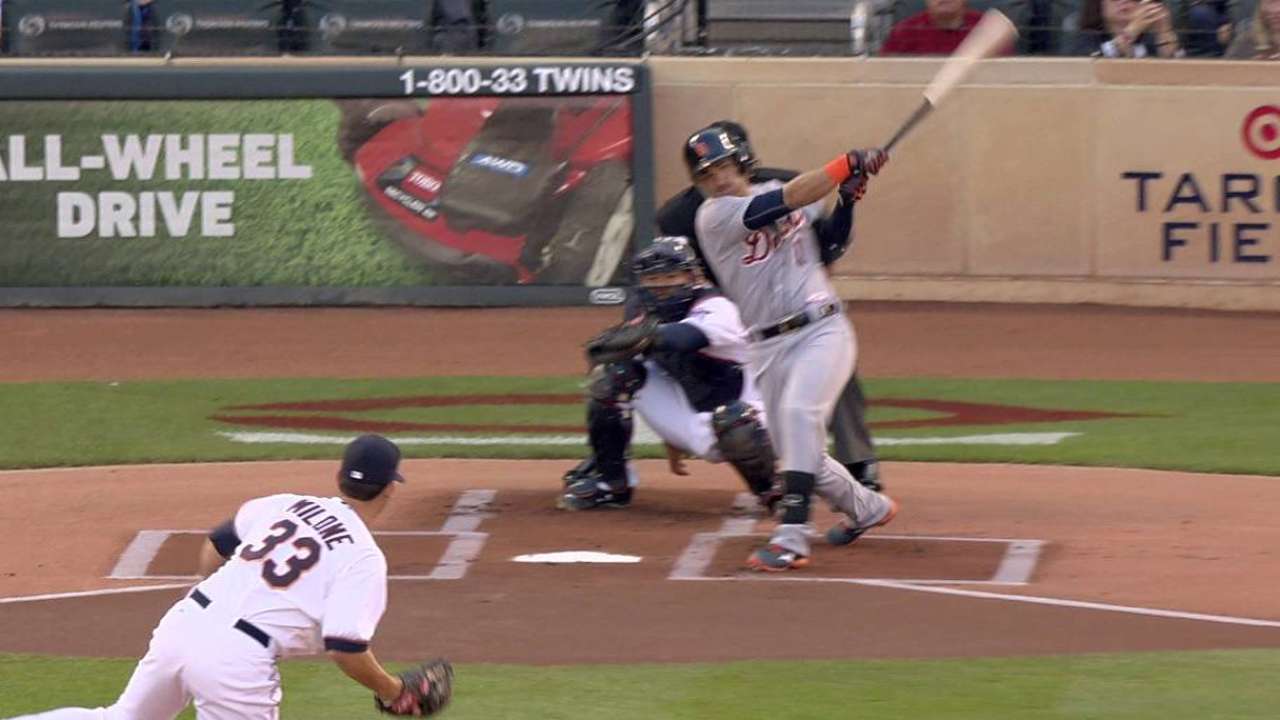 Zack Cozart, SS, CIN
Some may be jumping on the Cozart train after the shortstop hit .300 with four homers through his first 19 games. But prudent fantasy owners will identify several reasons to pass on the Reds' light-hitting shortstop.
For starters, Cozart has recorded an average batted-ball exit velocity of 83.55 mph -- the 11th-lowest in the Majors, ahead of the likes of Billy Hamilton, Dee Gordon and Alcides Escobar. That speedy triumvirate thrives by beating out infield hits, whereas Cozart -- the owner of 12 career stolen bases -- does not.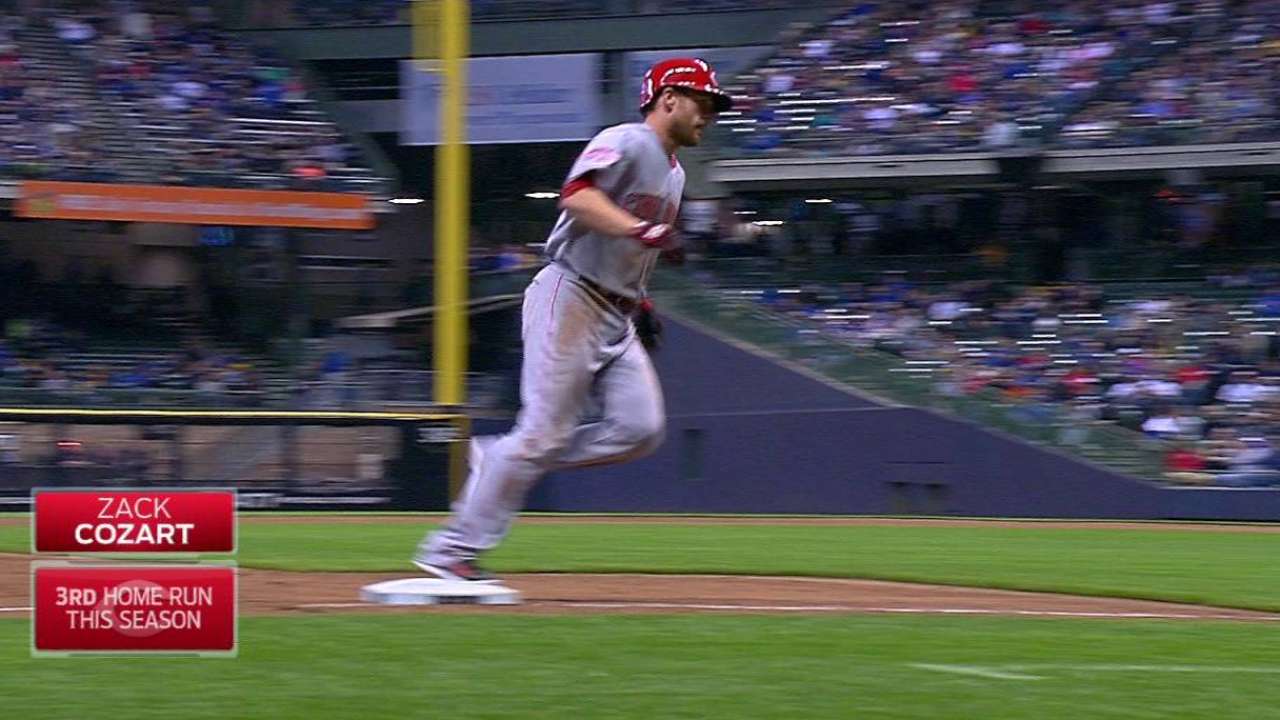 In addition, Statcast's hit distance shows that none of Cozart's four homers has surpassed 390 feet. A lack of long ball distance and a middling exit velocity are not ingredients for a breakout in the power department.
As a disclaimer: Fantasy owners should know that exit velocity is merely a tiny piece of a large puzzle that Statcast will help assemble.
For instance, a strong exit velocity will matter little for a player who struggles to make contact consistently. Just look at the Astros' Evan Gattis, who ranks among the top 20 players in exit velo.
Though no one questions his strength, Gattis will be hard-pressed to belt 30 long balls in 2015 without some sort of relief in the strikeout department. At this time, he is whiffing at a 33 percent clip.
With that said, fantasy owners should be excited about batted-ball exit-velocity data, one of many reasons to pay attention to Statcast in the weeks, months and years ahead.
Steve Adams is a fantasy writer for MLB.com. This story was not subject to the approval of Major League Baseball or its clubs.