Offense comes through for Hamels in seventh inning
Phillies score three runs to give lefty the lead in win vs. Cardinals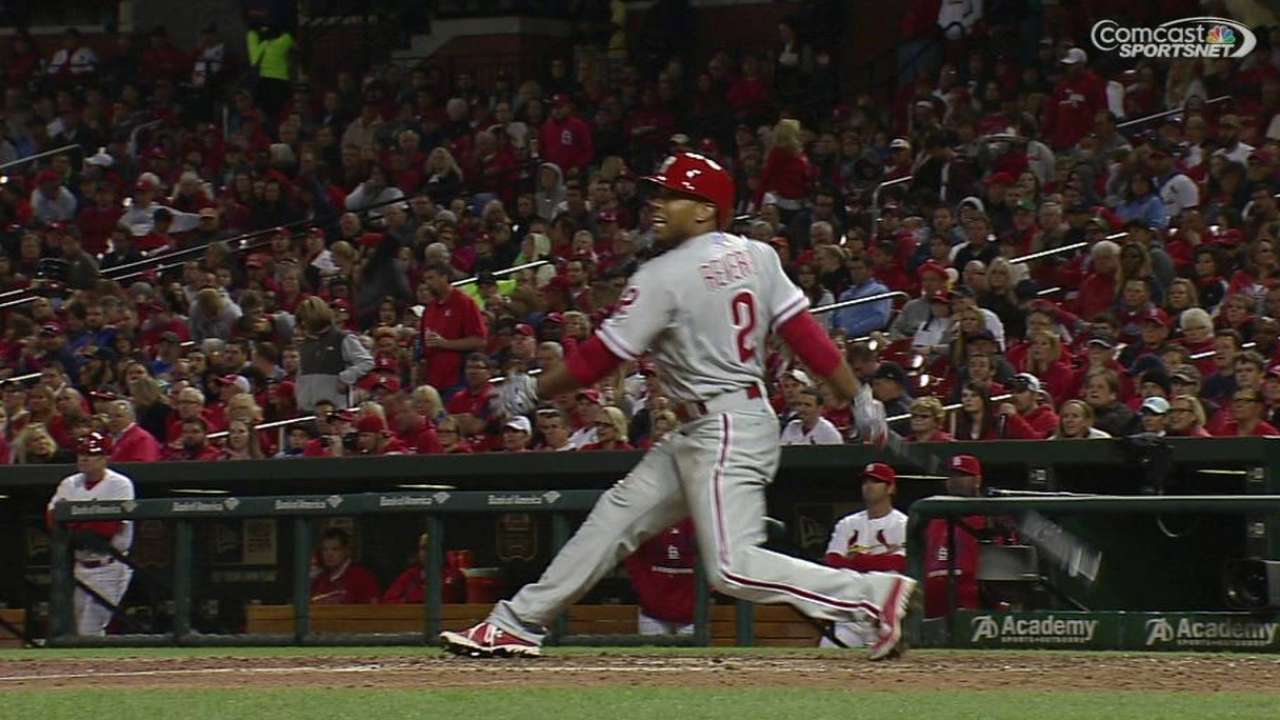 ST. LOUIS -- In a bit of a shock, Phillies left-hander Cole Hamels found his way to the mound in the bottom of the seventh with a lead after the Phillies scored three runs for him in the top half of the inning on Monday night at Busch Stadium.
The Phillies had scored just three runs for Hamels in his first four starts this season, which was the fourth-worst run support in baseball.
"It really does energize anybody, because you want to hold the lead for your team," Hamels said after the 4-1 victory over the Cardinals.
Cody Asche led off the inning with a single. The Phillies then executed a hit-and-run to perfection with Carlos Ruiz lacing a single to right field to put runners on the corners with no outs.
"That's our game," said Ruiz, who went 4-for-4 with a double to raise his batting average from .196 to .260. "That's what [Phillies manager Ryne] Sandberg said in Spring Training. We have to do the little things and make something happen. We had a big hit right there. That was great baseball."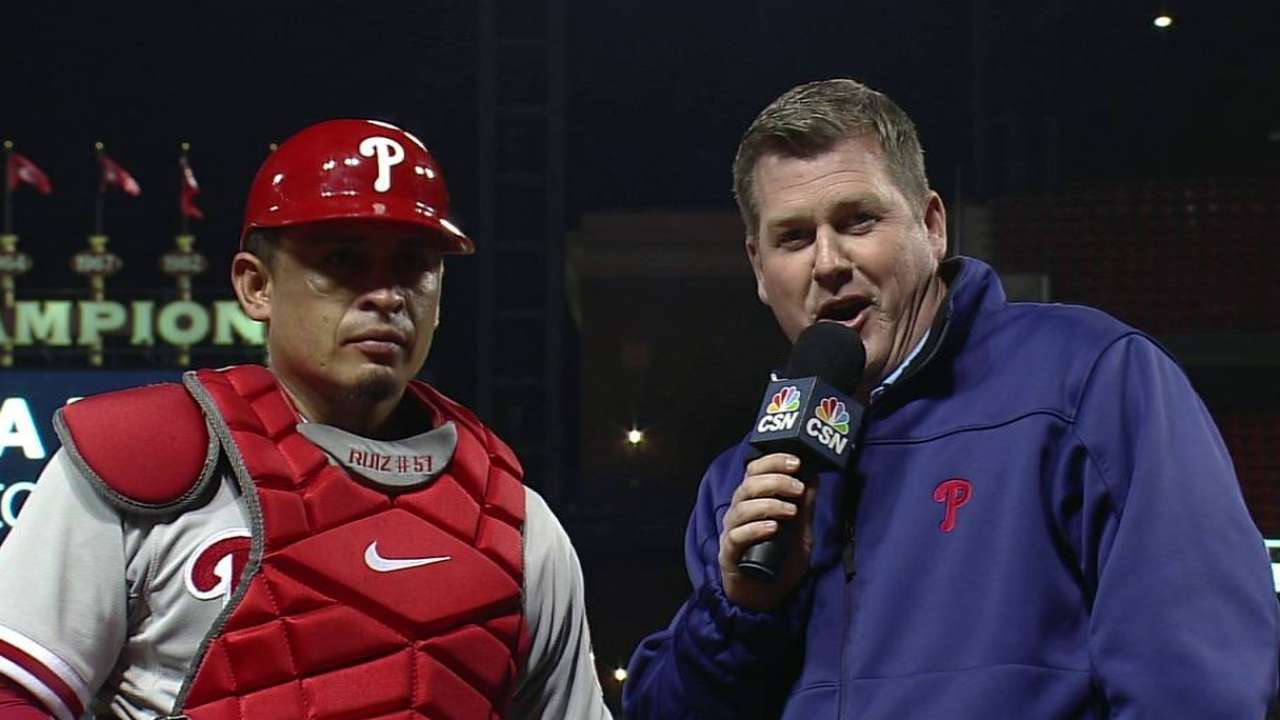 Freddy Galvis hit a ground ball to Cardinals third baseman Matt Carpenter, who caught Asche in a rundown for the inning's first out. Sandberg then elected to have Hamels hit for himself, rather than calling for a pinch-hitter.
Hamels had allowed one run in six innings to that point.
"It played in the decision to let him have an at-bat in the seventh inning," Sandberg said. "Not only can he handle the bat and bunt, but also to give him another chance for a win. I thought that would be big for him."
Hamels executed a sacrifice bunt to advance runners to second and third. Ben Revere then dropped a ground-rule double on the left-field line to score both runners to make it 2-1. Odubel Herrera followed with a single to score Revere to make it 3-1.
It would be plenty for Hamels. Then again, on most nights, it is more than plenty.
Todd Zolecki is a reporter for MLB.com. Read his Phillies blog The Zo Zone. Follow him on Twitter. This story was not subject to the approval of Major League Baseball or its clubs.