Rangers continue to work through offensive struggles
Choo drops average below .100 after another tough night at plate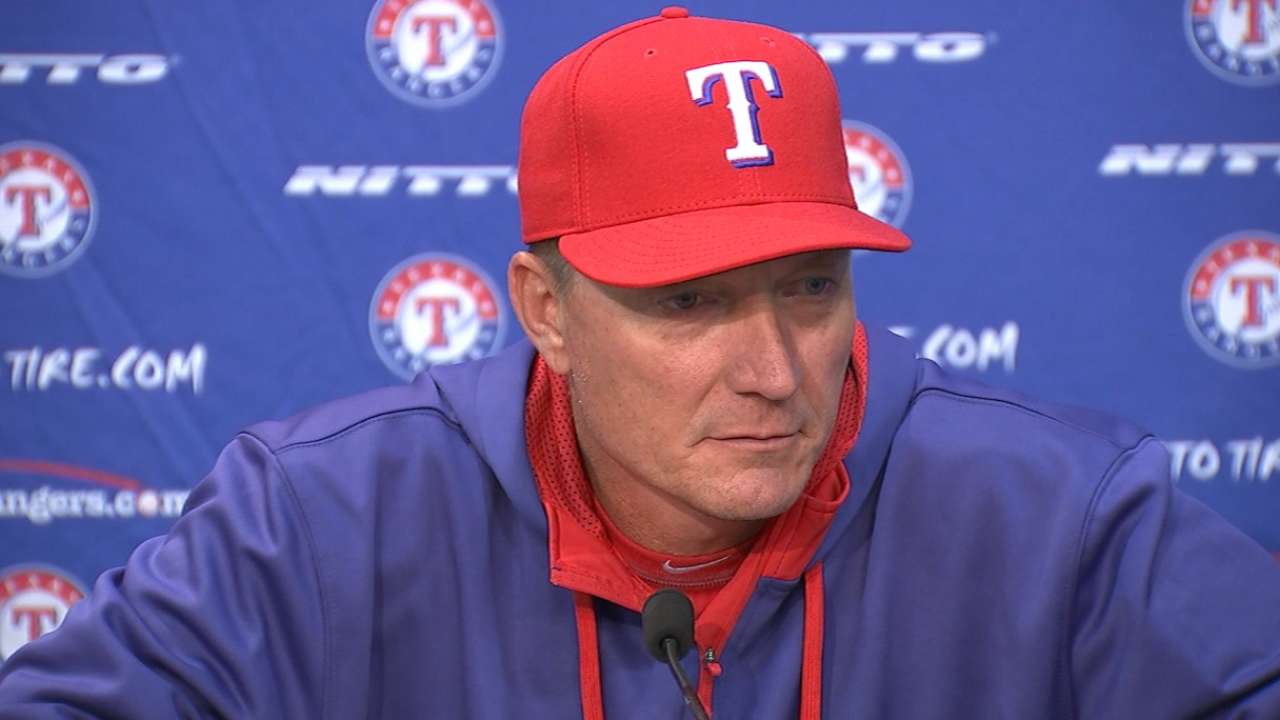 ARLINGTON -- For Shin-Soo Choo, there's no place to hide in the Rangers' batting order right now. Even the seventh spot was the wrong place Monday night.
In his third game since being dropped near the bottom of the lineup, Choo -- a longtime leadoff man -- came up short with runners on base three times in their 3-1 loss to the Mariners.
Choo went 0-for-4 and left four men on base, pushing his hitless streak to 20 at-bats and six games.
"You watch him and he's definitely not getting the desired results," manager Jeff Banister said of Choo. "It's been a challenge for Choo this month. He continues to work. He continues to study."
Choo is now hitting .096 (5-for-52) this season, the lowest batting average in the Major Leagues among nearly 200 players with qualifying plate appearances. Since his only multi-hit game this year, the third game of the season on April 9, Choo is hitting .056 (2-for-36). He has managed seven walks and four hit-by-pitches to keep his on-base percentage at .277 during that stretch.
"This is a guy that has proven to be a professional hitter, lifetime .290 hitter, this is a guy that we believe in what he's going to be," Banister said. "This has been a tough stretch for him."
However, Choo is not alone as the Rangers' offense has languished in the first month. Texas' .213 batting average is the lowest in the Major Leagues.
On Monday, the Rangers' offense could not master Seattle rookie Taijuan Walker and relievers Charlie Furbush, Carson Smith and Fernando Rodney.
Elvis Andrus and Rougned Odor had two hits apiece, but neither was able to score. The Rangers' only run scored on Brad Miller's throwing error, and Texas left eight men on base.
"These guys are continuing to grind it out," Banister said. "They're obviously not getting the results that we want. Human nature is that you may put a little extra pressure on yourself."
The Rangers' meager offense saddled Yovani Gallardo with his third loss of the season despite a quality start in which he allowed three earned runs on three hits in six innings. He struck out five, but three walks -- including two in the first inning -- were costly.
After the Mariners scored twice in the first inning, Gallardo retired 12 batters in a row before allowing another run in the fifth.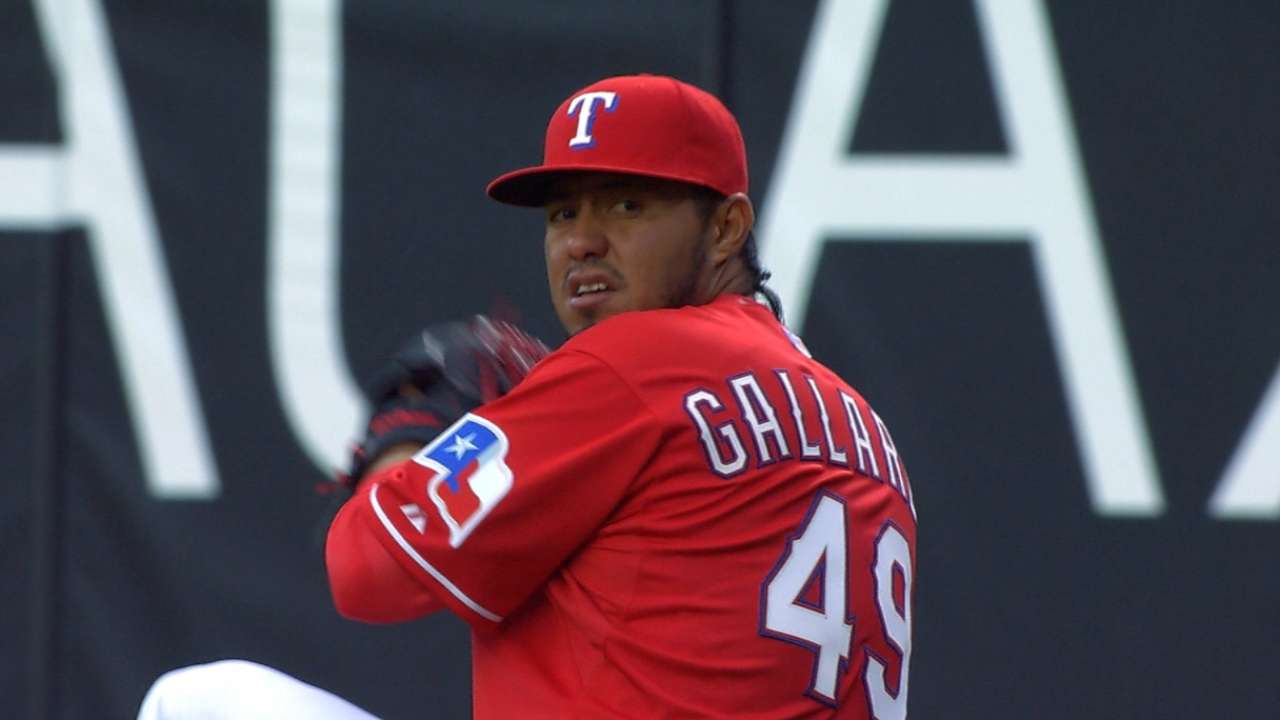 "He settled in and started hitting his spots pretty good, pitching in," Mariners manager Lloyd McClendon said. "His cutter was real sharp after that first inning. He's pretty good at what he does."
Just not good enough to win with only one run in support. Gallardo can only hope he'll get more offense behind him next time.
"The guys are going to hit," Gallardo said. "It's obvious we're not swinging the bat the way we're capable of. You look at that lineup and it's not an easy lineup to face. … For us as starting pitchers, you've got to go out there and put up zeros."
Dave Sessions is a contributor to MLB.com. This story was not subject to the approval of Major League Baseball or its clubs.