Russell gets first taste of Wrigley experience
No. 2 prospect goes 1-for-3 in home debut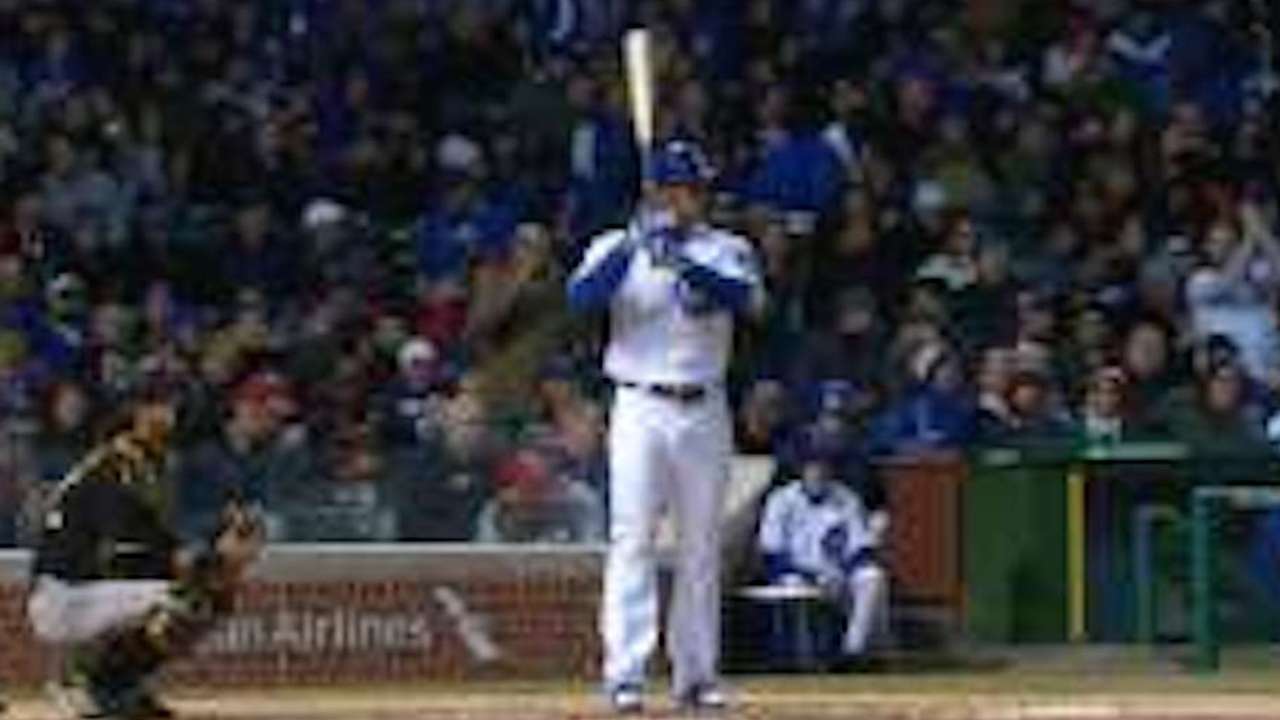 CHICAGO -- Addison Russell's first game at Wrigley Field was one he won't forget.
"It's hard to put it into words," Russell said.
The Cubs' No. 2 prospect and No. 5 among MLB.com's Top 100 Prospects had a group of 15 to 20 friends and family from Florida bundled up for his home debut, and they got to see him single and score a run in a 4-0 victory Monday night over the Pirates.
"It's great to have them here to watch me play on the big stage," Russell said of his parents, Wayne and Milany Russell. "It's kind of humbling to remember where you came from. It's kind of like a warm feeling. They helped me get to this point. I'm glad they're here."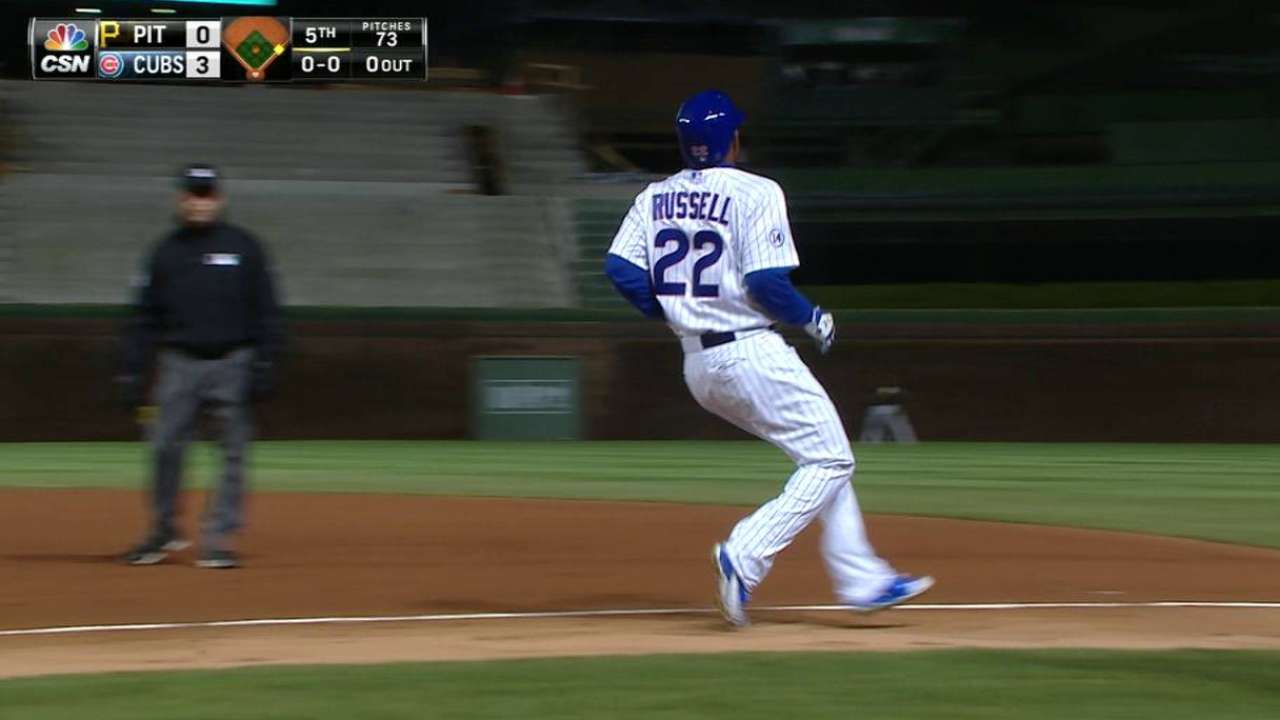 The hoopla was much more subdued on the road for Russell, who made his Major League debut one week ago at PNC Park.
"Me getting called up on the road was a little easier than getting called up here on the first day, just because of all the media and everything," Russell said. "On the road, everything was so chill, and I got brought into this kind of easy. I'm thankful for that."
There's still work to do. Cubs first base/infield coach Gary Jones was on the field with Russell prior to the game to go over his footwork at second base. The 21-year-old is still learning as he makes the transition from shortstop to second.
Russell went 1-for-3 on Monday night and is batting .160 in six big league games. In the seventh inning, Russell's bat flew into the stands on a swing and struck a fan, who was taken to a local hospital. Manager Joe Maddon cautioned the need to be patient with Russell, who played just 14 games at the Triple-A level.
"You've got to put your scout's cap on and visualize what this could look like," Maddon said. "Once he can really exhale and just catch his breath, he'll start hitting the baseball."
Carrie Muskat is a reporter for MLB.com. She writes a blog, Muskat Ramblings, and you can follow her on Twitter @CarrieMuskat. This story was not subject to the approval of Major League Baseball or its clubs.