Hammel commands Pirates' attention
Allows four hits over eight shutout innings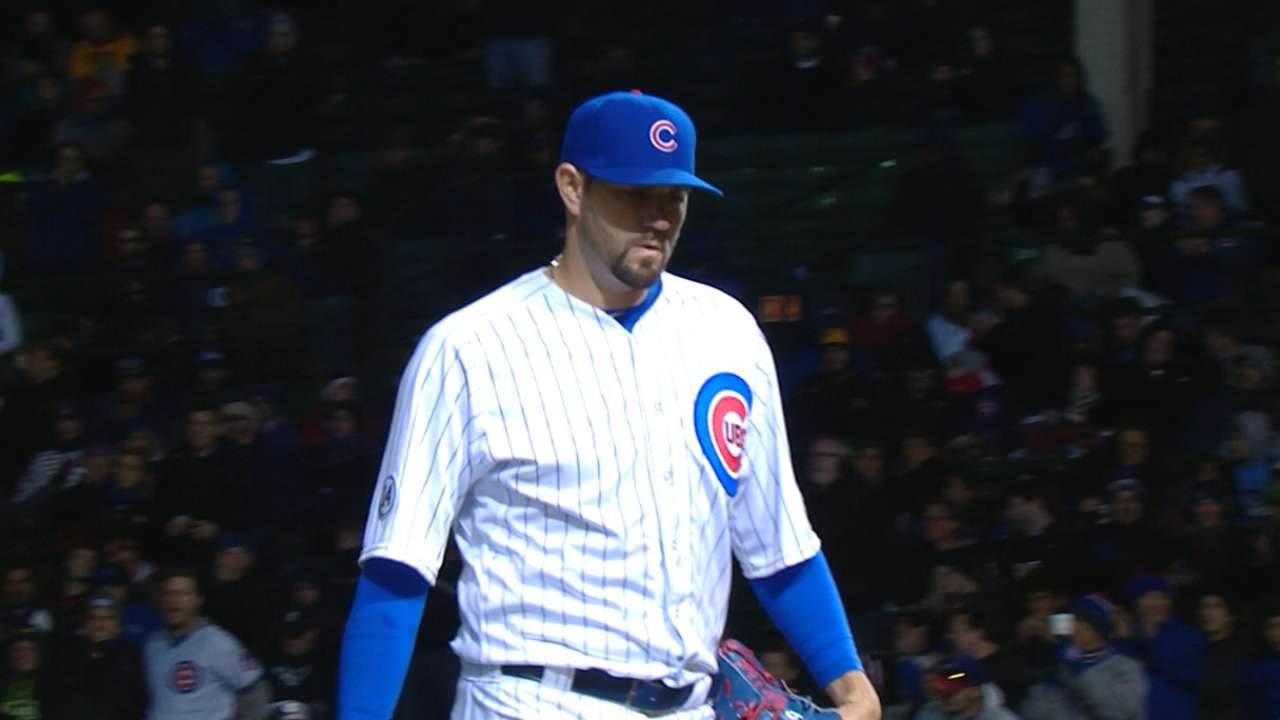 CHICAGO -- Jason Hammel made Miguel Montero's job easy, and that's just what the Cubs needed.
Hammel threw eight shutout innings, holding the Pirates to four hits, in a 4-0 victory Monday night at Wrigley Field.
"It's easy to catch a guy when they throw the ball where it's supposed to go," said Montero, who was behind the plate. "You don't have to be a genius to call the game. This guy was throwing the ball good today. He kept getting ahead in the count and when he fell behind, he came back and made his pitches. This was the best I've seen him. It was fun catching him. It's always fun when they make pitches, and today, he was really good."
The key was fastball command, something Hammel has worked on since the middle of Spring Training.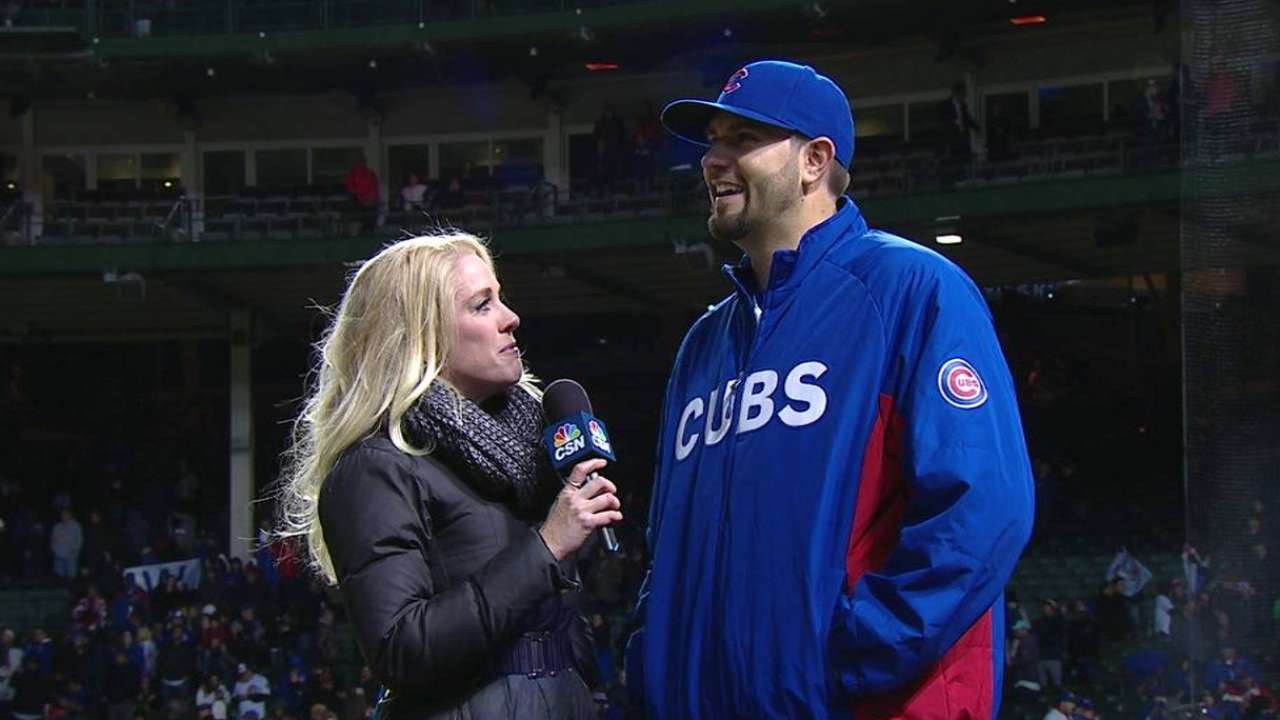 "It all comes off the fastball," Hammel said. "If you can't locate the fastball, you're going to be in big trouble. For me, it's especially important. I have to use my tall frame and use the downhill plane -- sinkerballers, we have to establish a strike zone first and then you get swings early after that. I just worked on getting glove-side and making sure I'm in counts that will make me succeed."
And he trusts Montero.
"Miggy and I are on a pretty good rapport now," Hammel said. "He keeps putting down fingers and I follow him around. He's making it pretty easy."
In his four starts, Hammel has walked one and struck out 23. That's a great ratio.
"I've made some good pitches when they've needed to come," Hammel said.
Monday's outing marked the third time in Hammel's career he's thrown eight or more scoreless innings. He did try to lobby for the ninth.
"I tried to," Hammel said. "[Manager Joe Maddon] came at me pretty strong and said, 'You're not getting that fourth at-bat [in the eighth],' and I said, 'I don't want the fourth at-bat, I want to go out for the ninth.' I tried. It probably wasn't going to happen."
He went far enough.
"Fastball command was always his issue," Maddon said. "We always talked about how once he gains that, heads up. Right now, he's really got pretty good fastball command and that's what you're seeing."
Carrie Muskat is a reporter for MLB.com. She writes a blog, Muskat Ramblings, and you can follow her on Twitter @CarrieMuskat. This story was not subject to the approval of Major League Baseball or its clubs.