'Murphalicious': Mets hero looking like his old self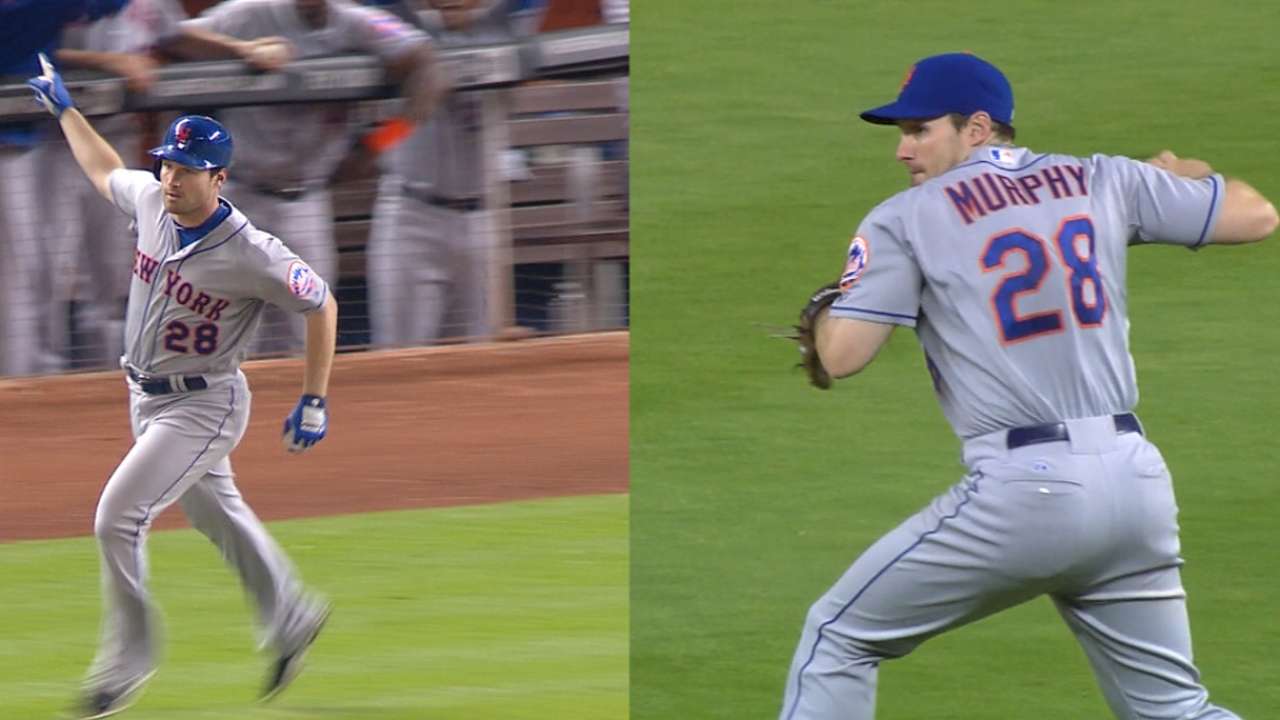 MIAMI -- Because Daniel Murphy is so prone to extreme hot and cold streaks, one scene in the Mets' clubhouse has become almost routine over the past few seasons. Every time Murphy falls into a prolonged slump, as he did early in April, Collins insists that Murphy's numbers will be there at the end of the year.
After all, they always are.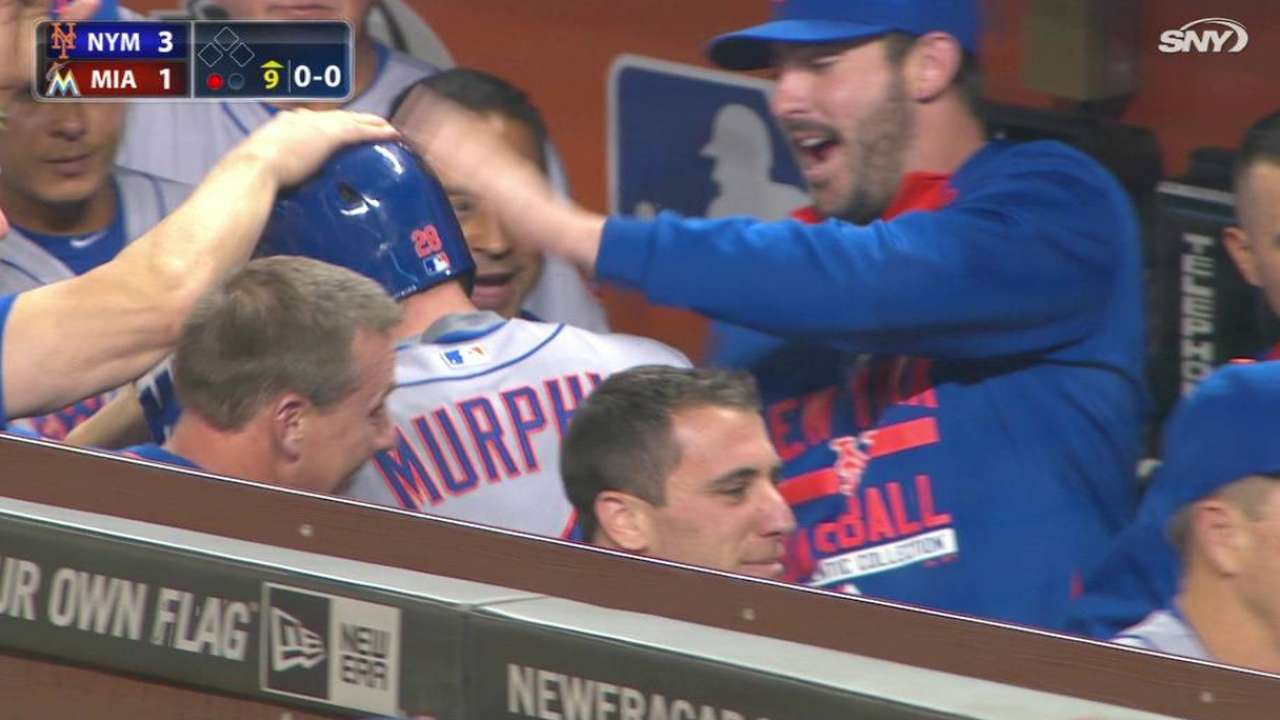 Murphy's ninth-inning, three-run homer in Monday's 3-1 win over the Marlins may not have instantly brought him back to that level. But it did give him four extra-base hits and nine RBIs in his last five games, helping bump his average up 34 points over that span. In the bottom of the ninth, Murphy even added a ranging grab of Michael Morse's ground ball in the hole, spinning to rob him of a hit.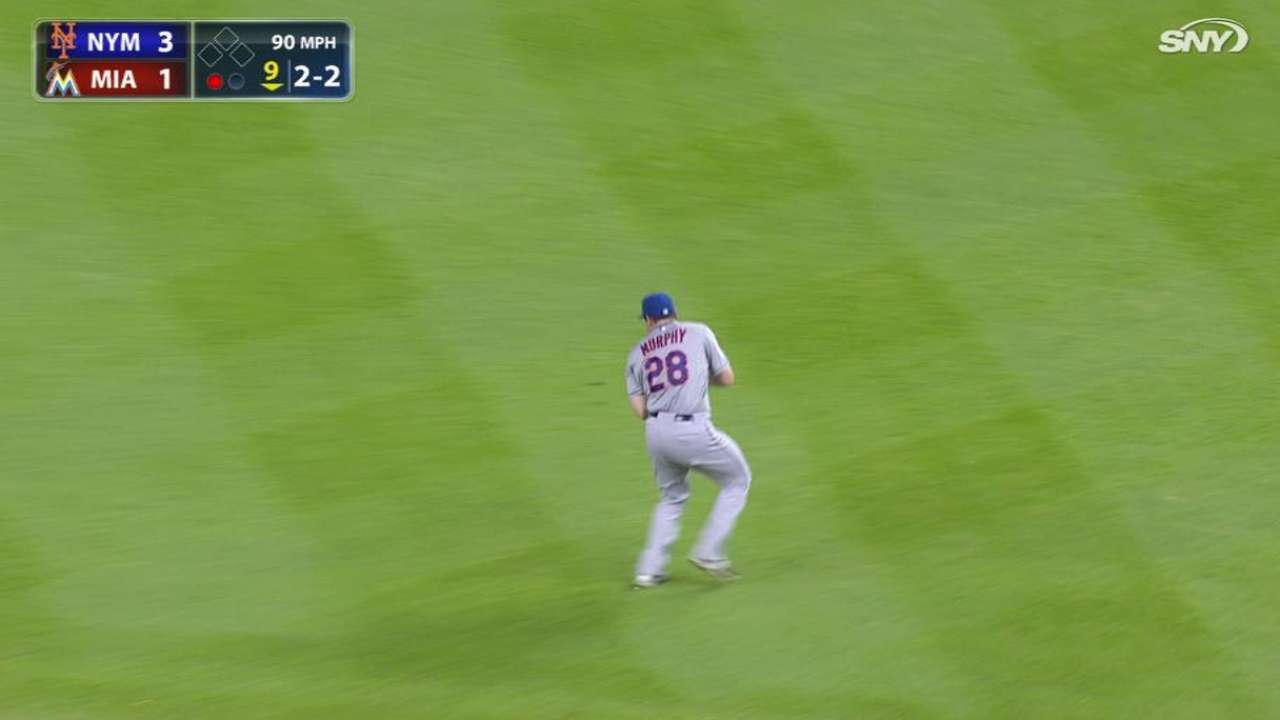 "It's Dan's night," manager Terry Collins said. "He's Murphalicious. That's what we know he can do."
Whether Murphy parlays his five-game run into a legitimate hot streak remains to be seen. There are still plenty of questions about the pending free agent's long-term future in Flushing, particularly with second-base prospect Dilson Herrera on fire at Triple-A Las Vegas.
But Murphy has been the Mets' most consistent offensive performer over the past three years, giving the team plenty reason to believe he could arrest his April slump. Working with hitting coach Kevin Long last week, Murphy decided to edge a bit closer to home plate, which he hopes will continue to pay dividends throughout the summer.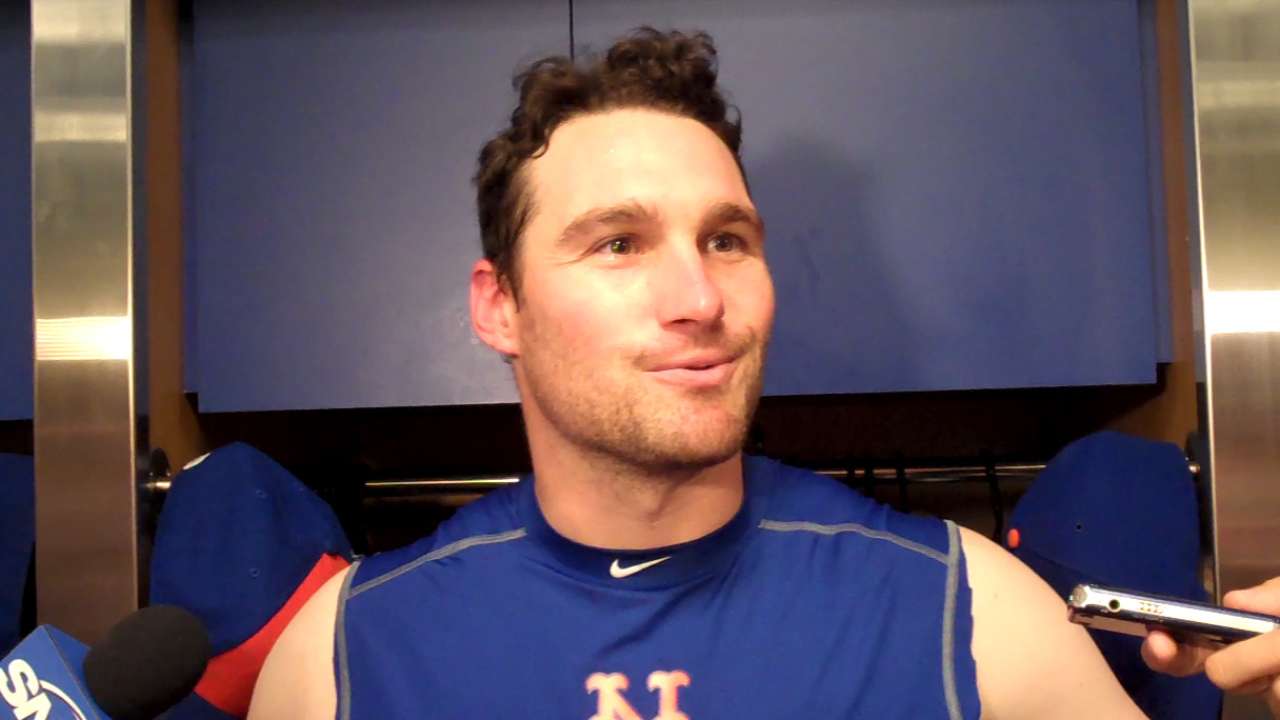 "One AB at a time," Murphy said. "I'm not going to be waking up tomorrow and no matter what I do be hitting .290. One at-bat at a time, that's all I can really control right now."
Anthony DiComo is a reporter for MLB.com. Follow him on Twitter @AnthonyDiComo and Facebook. This story was not subject to the approval of Major League Baseball or its clubs.