Nelson has rare rough outing vs. Reds
Righty allows seven runs in 2 1/3 innings after three strong starts, looks to improve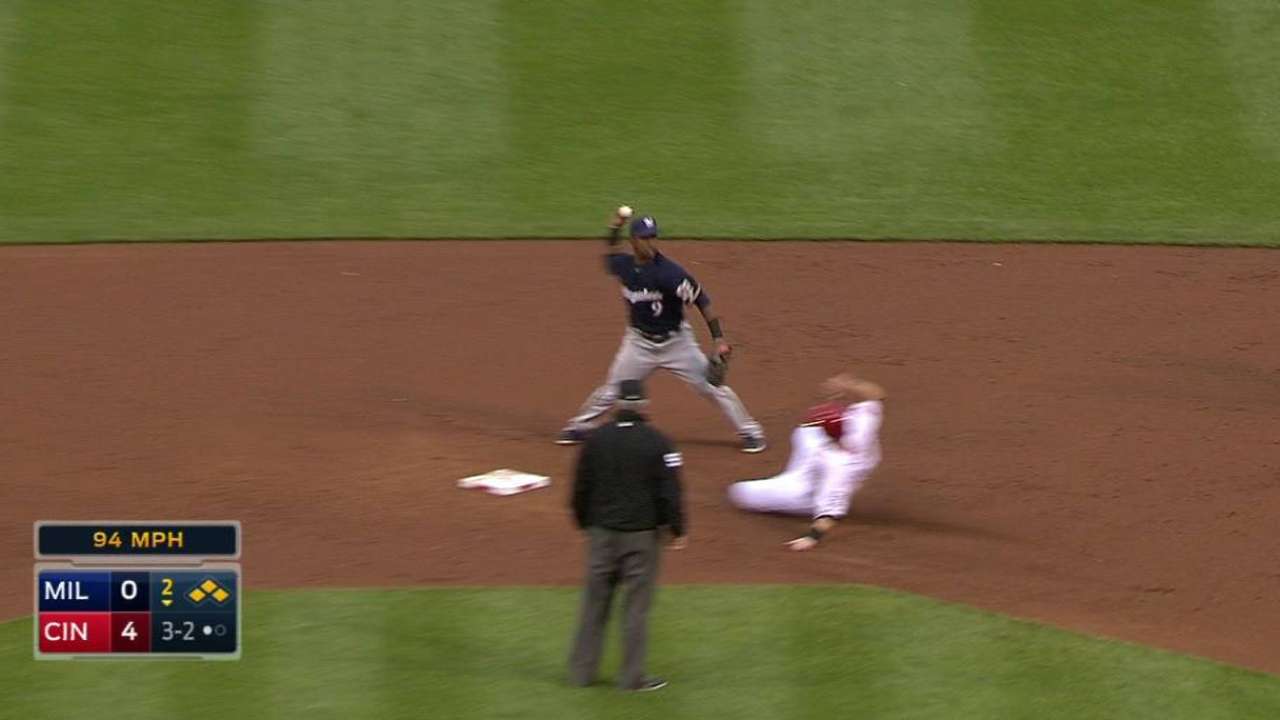 CINCINNATI -- The Brewers saw a side of pitcher Jimmy Nelson on Monday they had not seen this season.
Nelson had been solid through his first three starts, including allowing only one run in eight innings of a 2-1 loss to Cincinnati last Wednesday. It looked like more of the same was coming when Nelson retired the Reds in order Monday to start off the opener of a three-game series at Great American Ball Park.
Then the wheels came off.
The Reds scored four runs in the second inning and went on to defeat the Brewers, 9-6. Nelson was charged with seven runs in 2 1/3 innings.
"Something happened where he lost his ability to make pitches, and it bothered him," Milwaukee manager Ron Roenicke said of Nelson. "He just lost his command, and we didn't help him much."
Nelson and the three pitchers who followed him walked nine batters, threw four wild pitches and hit a batter. Cincinnati's Todd Frazier stole two bases. The Brewers' batting order struggled against Reds starter Jason Marquis before scoring four runs in the ninth.
But, after the game, Nelson was only critical of one phase of the defeat -- the starting pitching.
"For our hitters to show that kind of resiliency, and for me not to give us a chance, really bothers me," Nelson said.
The 25-year-old right-hander said a combination of factors hurt him. But the tenor of the game changed during Jay Bruce's two-run home run in the second inning that opened the scoring and when five consecutive Reds batters reached safely later in the inning.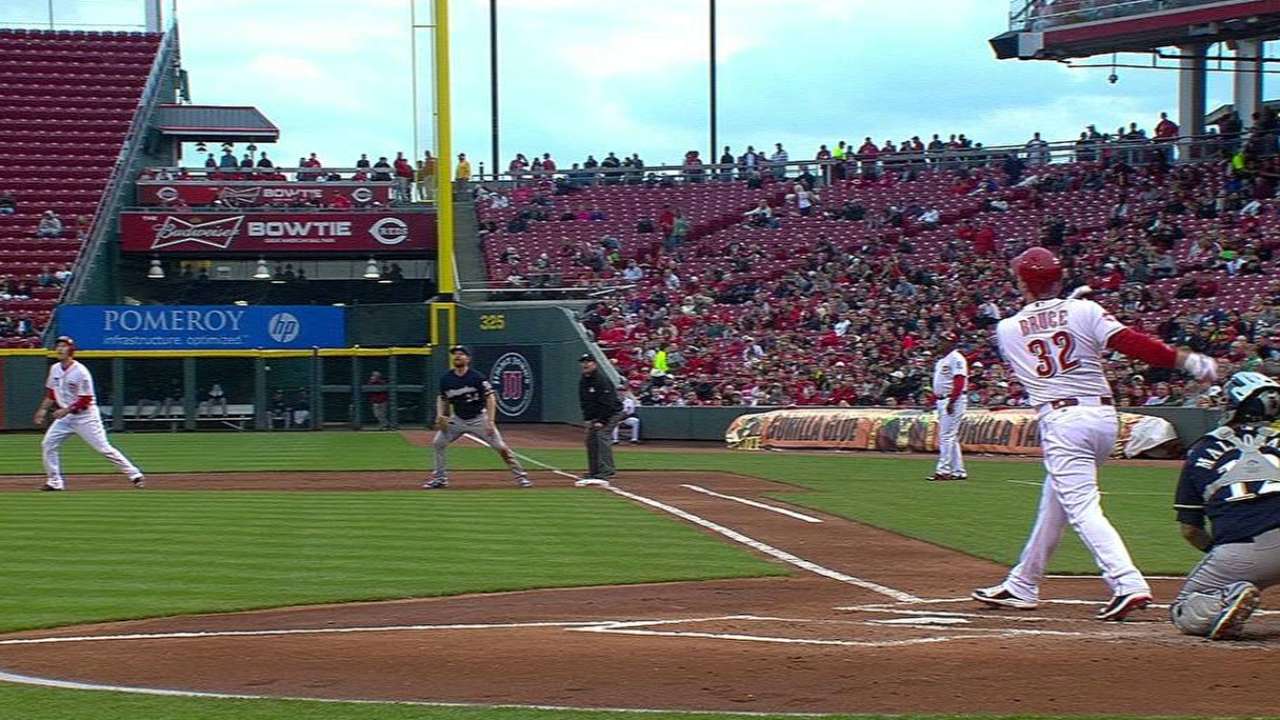 "Probably I was rushing a little bit," Nelson said. "It got away from me a little."
Nelson (1-2) had struck out 17 and walked four in 20 innings before Monday, when he walked five and allowed six hits during his abbreviated workshift. He threw 71 pitches, 38 for strikes.
"It was a mixed bag," Nelson said. "I was pulling some fastballs, pulling my delivery a little bit. Obviously what frustrated me the most were the walks."
At least Nelson can look back on the three starts that preceded Monday as evidence he is likely to be better next time out.
"I'm going to learn from it, flush it, and get ready for my next one," Nelson said.
Andy Call is a contributor to MLB.com. This story was not subject to the approval of Major League Baseball or its clubs.