Cishek laments 'poor execution' in second blown save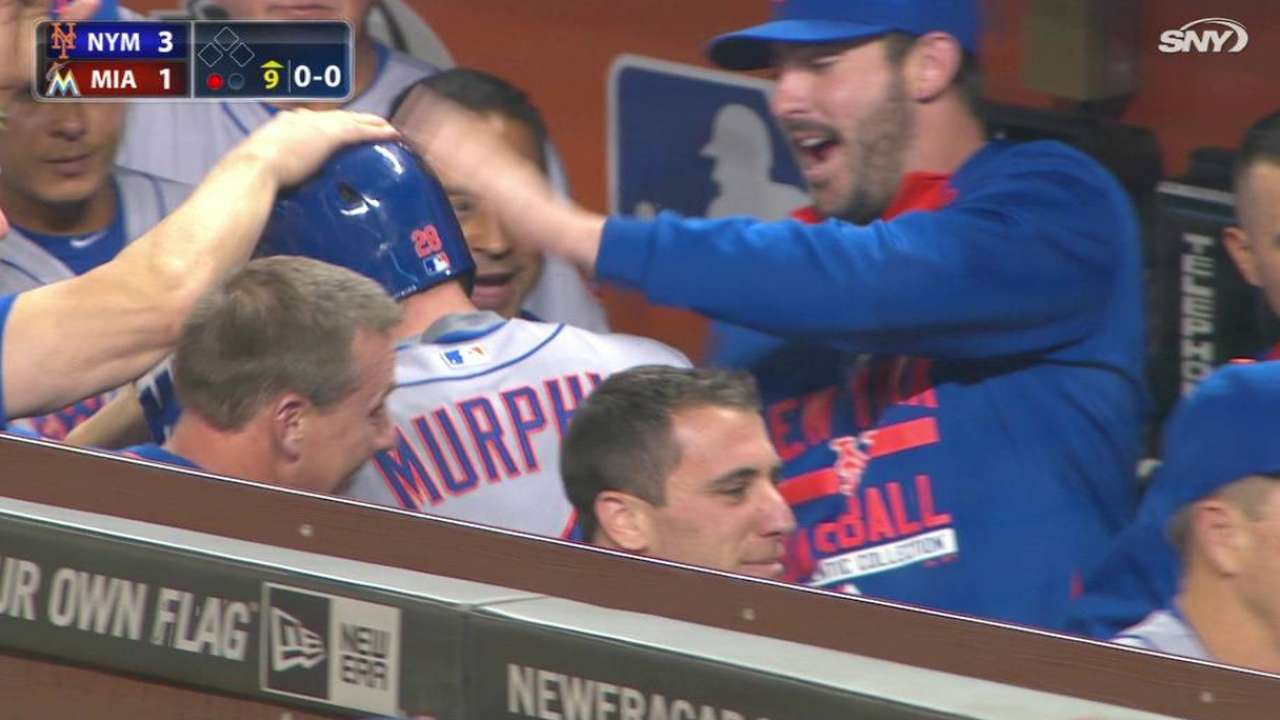 MIAMI -- Everything was pitcher perfect on Monday night at Marlins Park, with Miami's Jarred Cosart and New York's Dillon Gee making quick work of hitters.
Cosart logged eight scoreless innings, and the Marlins finally broke through against Gee with Martin Prado's two-out RBI single in the eighth. Steve Cishek entered in the ninth, aiming to secure Miami's sixth straight win, but instead surrendered a three-run homer to Daniel Murphy.
With their ninth-inning rally, the Mets emerged with a 3-1 victory while also improving to 5-0 against the Marlins on the season.
"It was a well-pitched game by both guys, Cosart and Gee," said Cishek, who is 1-for-3 in save chances this season. "It was like artwork; they were just painting. It was just fun to watch. You get fired up when you see stuff like that, especially when your guy is pitching so well."
Even with the late heroics by Murphy, the game lasted one hour and 58 minutes.
Cishek was hoping to keep the pace going. But the sidearm-throwing right-hander got into immediate trouble when Juan Lagares doubled to open the inning. Off the bat, it looked as if center fielder Marcell Ozuna could make a play, but he broke in and then scrambled back. By then, the ball was in the gap for a double.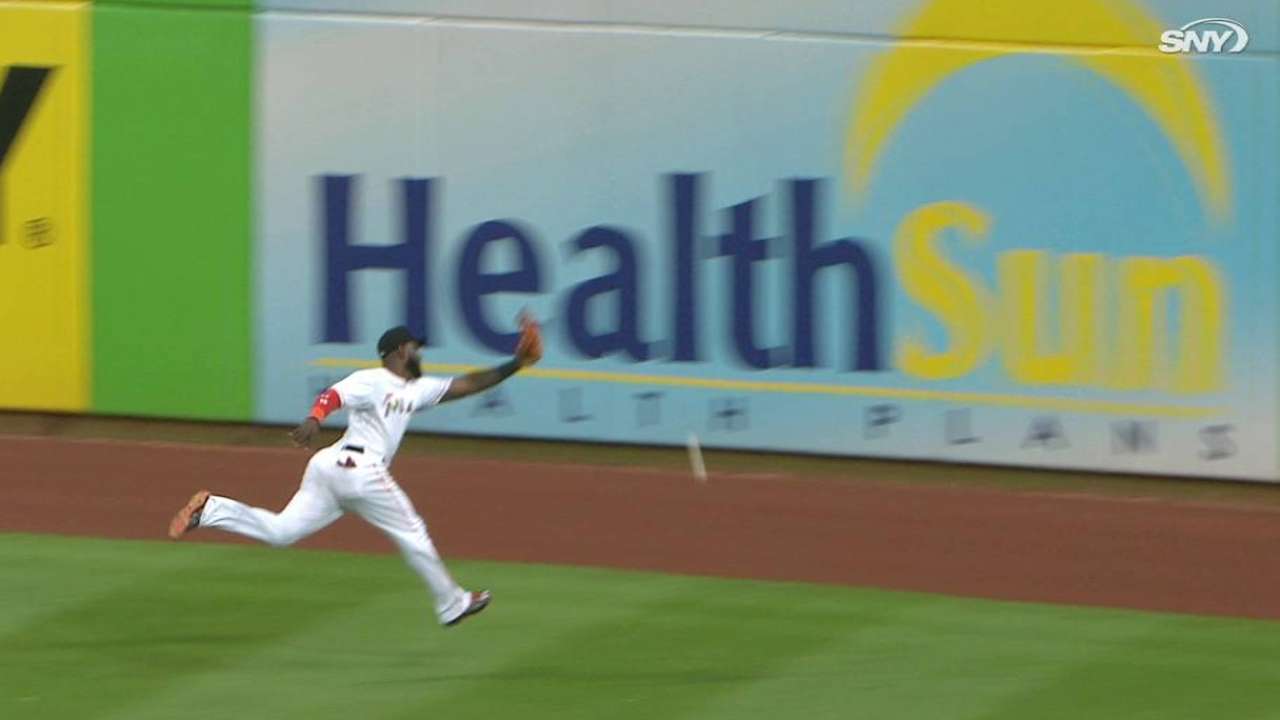 Ozuna said it was a ball he should have caught.
"Every time he hit that way, he hit a bloop," Ozuna said. "For a moment, I read it that the ball was going to be in the middle of right field or center field. I started running back, and it was over me."
The leadoff double gave the Mets life.
"You're looking at Steve Cishek coming in, who's arguably one of the best in the game, and he absolutely eats up right-handed hitters," Mets manager Terry Collins said. "To get a leadoff double was a huge lift."
Lucas Duda walked, and with one out, Murphy went deep.
On a night when pitching was at its finest, it was a couple of costly plays in the ninth inning that created the opening for New York.
"That was a tough break," Miami manager Mike Redmond said. "I thought maybe we'd wiggle out of it, but they got the big hit."
As for the Lagares double, Cishek was quick to point out that he'd gotten away with a mistake earlier in the count.
"Just poor execution," Cishek said. "I had a plan for each guy I faced tonight. It's just two pitches that killed us, killed me. Especially with how well we've been playing, especially since the Mets swept us last series. We really wanted to stick it to them this series. It falls on me."
Joe Frisaro is a reporter for MLB.com. He writes a blog, called The Fish Pond. Follow him on Twitter @JoeFrisaro. This story was not subject to the approval of Major League Baseball or its clubs.