Gomes surrenders first runs since rejoining Rays
Right-hander walks Gardner with bases loaded, allows go-ahead homer to McCann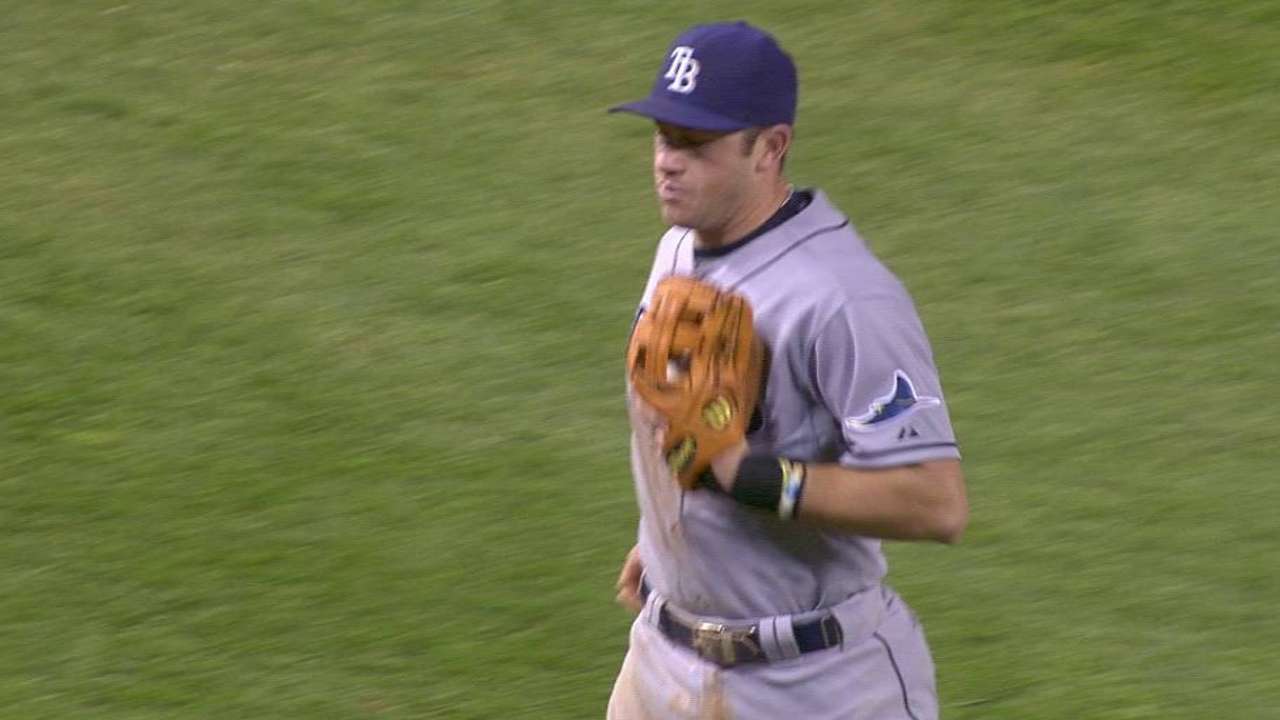 NEW YORK -- Brandon Gomes had been a rock until Monday night.
The Rays reliever walked in a run and gave up a solo home run to Brian McCann that turned out to be the difference in a 4-1 loss to the Yankees.
Entering Monday night's game, Gomes had been immaculate since being selected from Triple-A Durham when veteran Grant Balfour was designated for assignment.
Gomes had made four scoreless appearances, allowing two hits and a walk while striking out six in 5 2/3 innings. Included in his run was a strikeout of Hanley Ramirez on Thursday at a critical juncture against the Red Sox to help the Rays escape a jam.
On Monday, he took over for Nathan Karns in the fifth to face Brett Gardner with two outs and the bases loaded.
"We liked the matchup," Rays manager Kevin Cash said. "You know, not even a thought of him walking a guy there. He throws all of his pitches for strikes."
The count reached 3-2 before Gomes threw ball four to force in a run and give the Yankees a 1-0 lead.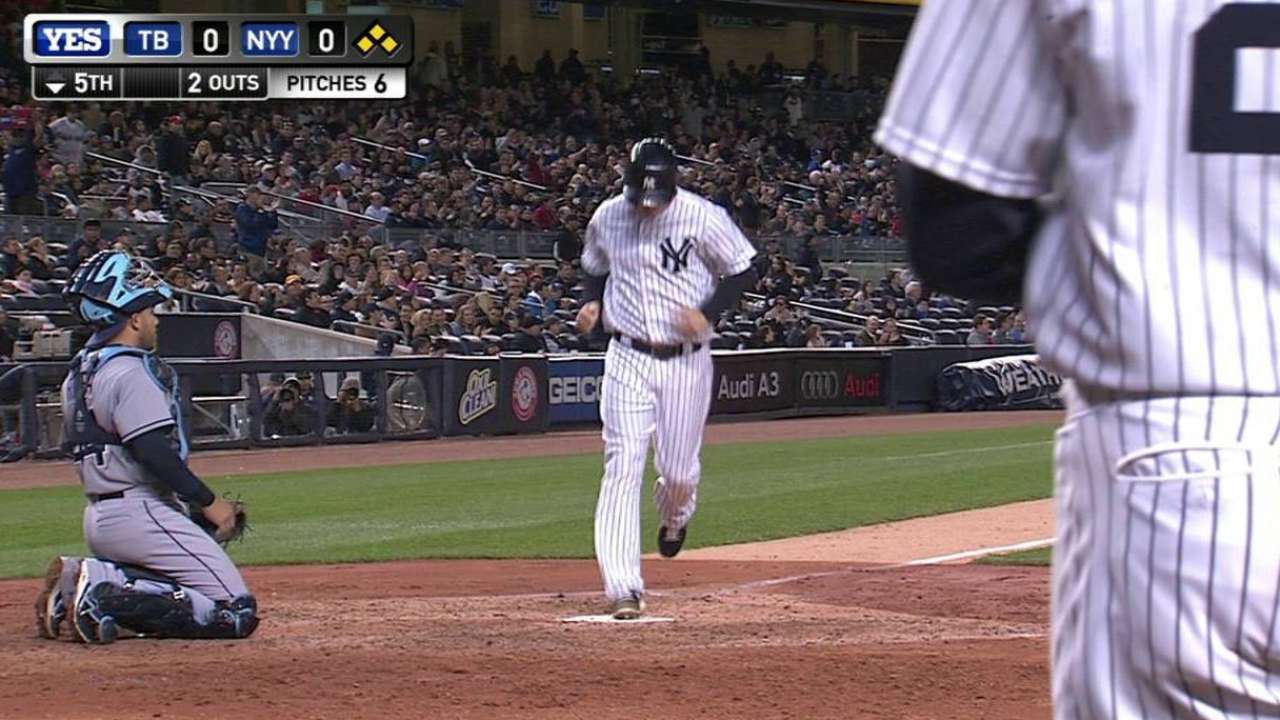 "I essentially have three options," Gomes said. "I have confidence in all of my pitches, and I think [going with a fastball] was the right call. I just didn't execute it."
In the sixth, after the Rays tied the score at 1, Gomes surrendered the one-out home run to McCann.
"It was supposed to be a fastball on the outside corner and it got yanked," Gomes said. "Down and in, the majority of left-handers are going to hammer that ball, and he did."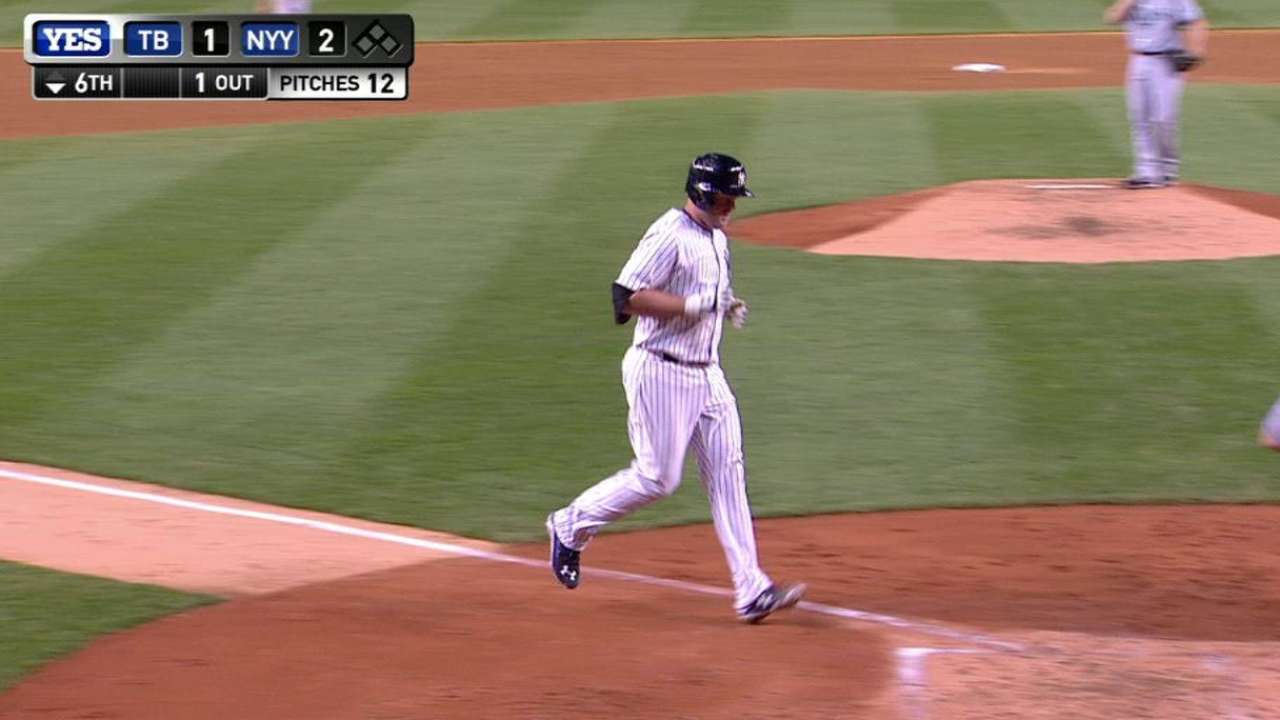 Gomes said he "battled" with his fastball throughout his one-inning stint.
"Poor command with my fastball," Gomes said. "That's why I walked Gardner and that's the reason I gave up the home run to McCann. ... My other stuff was actually pretty good. But everybody pitches off their fastball, and if they're not commanding that, you can run into some problems."
Gomes took the loss while seeing his ERA rise to 2.70.
"I'll just go back out there the next time I have that opportunity and get right back at it," Gomes said. "This is the first time all year, between Spring Training, Triple-A and here, where I felt like I actually didn't throw the ball well. ... Next time, if I'm feeling like my fastball command is not great, I'm just going to make a quicker adjustment."
Bill Chastain is a reporter for MLB.com. This story was not subject to the approval of Major League Baseball or its clubs.