Kluber no stranger to overcoming April woes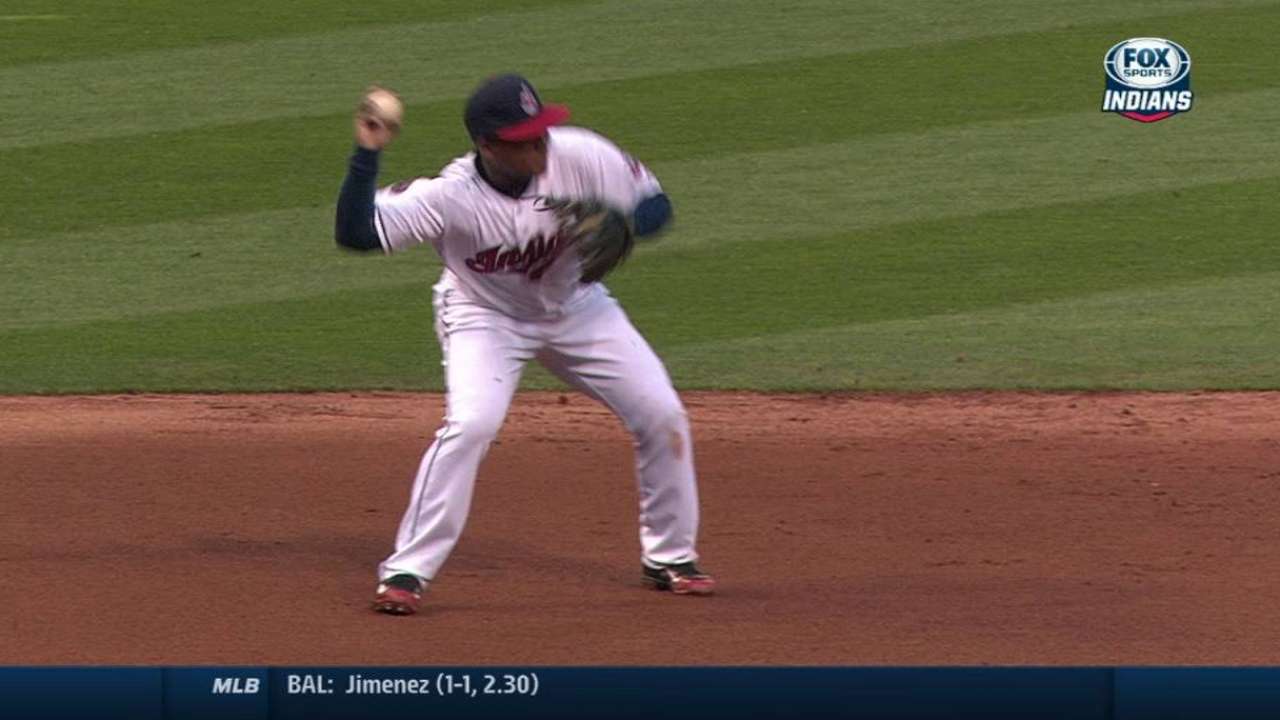 CLEVELAND -- Given the incredible ending to Corey Kluber's season a year ago -- a performance that culminated with an unexpected victory in the balloting for the American League's Cy Young Award -- it is easy to forget how his breakout showing began.
Kluber's overpowering 2014 started a lot like this season: unremarkably.
On Monday night, Kluber was not at his sharpest, but neither were Cleveland's defense or offense, and that combination led to a 6-2 loss to the Royals at Progressive Field. The right-hander was hung with six runs (four earned) and finished his part in the Tribe's turbulent April with no wins on his personal line and no wins for the club on the days he has started.
"I'll take him any day of the week, though," Indians manager Terry Francona said.
The fact that Kluber has yet to win a game does not necessarily portend a trying summer for the reigning Cy Young winner. In April 2014, Kluber went 2-3 with a 4.14 ERA in 37 innings, piling up 35 strikeouts with 10 walks and an uncharacteristic 1.51 WHIP. When the season ended, he had 18 wins, 269 strikeouts and a 2.44 ERA in one of the greatest seasons in Cleveland history.
A myriad of elements have led to a similar result this month.
Kluber has dealt with a lack of run support (seven combined runs before his exits), defensive lapses (five errors in his starts) and bullpen issues (eight runs allowed behind him). The righty has also labored in his past two outings, giving up 12 runs (10 earned) in 12 1/3 innings. Add it all up, and Kluber is 0-3 with a 4.24 ERA, 36 strikeouts, seven walks and a 1.26 WHIP in 34 innings.
"He's about where he was last year at this time," Francona said. "I do think with Klubes, we've seen it, when he gets on a roll, he'll be better. He'll finish off some of those hitters that maybe right now he's not."
Last year, Kluber's post-April roll consisted of a 16-6 record and a 2.13 ERA in the final five months.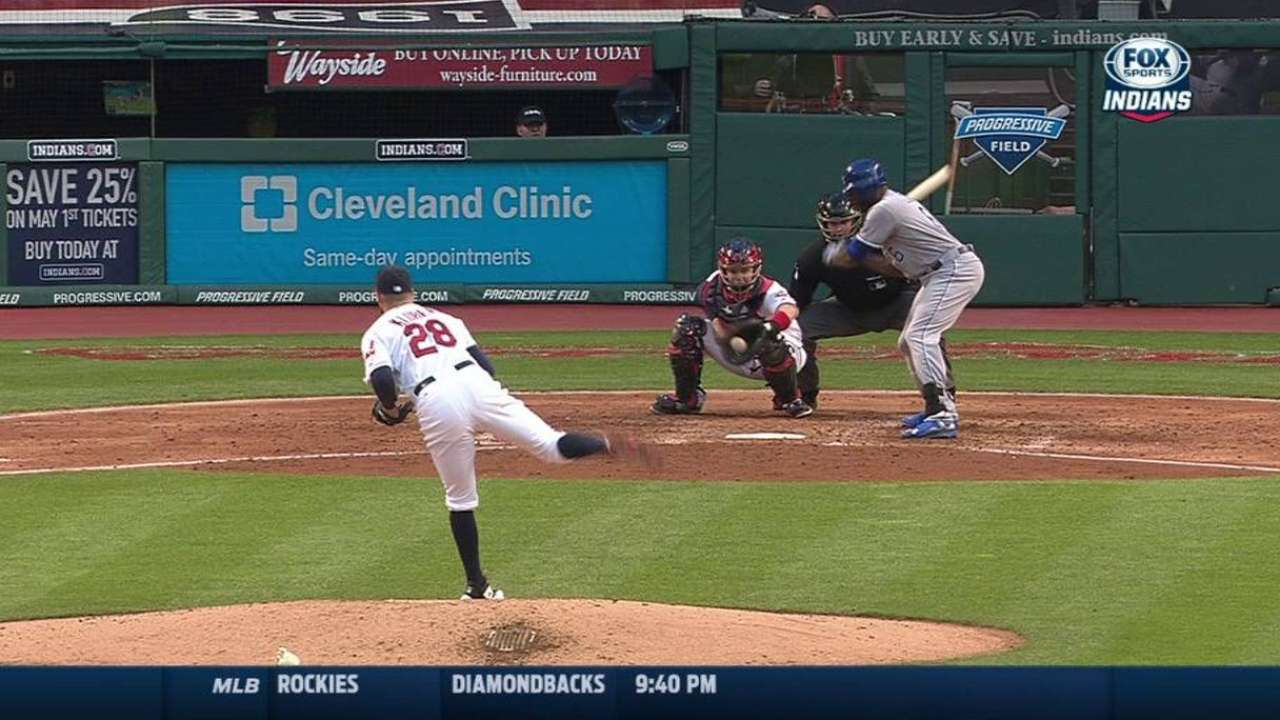 One highlight from Monday's performance arrived in the sixth inning, though. Kluber opened the frame by striking out Lorenzo Cain -- one of five punchouts on the night for the pitcher -- marking the 500th strikeout of the right-hander's career. In Indians history, only Herb Score reached 500 strikeouts faster, doing so in 68 games. It took Kluber 80 outings to achieve the feat.
Kluber does not concern himself too much with those types of things.
"I probably don't focus as much on me individually as I do the team as a whole," he said.
Well, the team as a whole is now 6-12 overall and 0-5 on the days that Kluber has pitched. According to the Elias Sports Bureau, Kluber joined David Price (2011) and Frank Viola (1989) as the only Cy Young recipients to have their team lose the first five starts in the season after winning the award.
With the help of a fielding gaffe by shortstop Jose Ramirez in the second inning Monday, the Royals struck for one run against Kluber. Another came in the third, when Mike Moustakas doubled and scored on a base hit from Eric Hosmer. Three more runs were tacked on Kluber's line in the sixth, but two came after he left the game and both were unearned due to an error by third baseman Mike Aviles.
"We haven't been able to all be on the same page yet," Kluber said of his team's slow start. "That's obviously frustrating for everybody. But that being said, we've just got to stay with it. We can't make up for the way we've played thus far in a week. It's got to be a process."
That last sentiment could also apply to Kluber's winless April.
"I just feel so strongly about how good he is," Francona said. "I think when it's all said and done, you'll look up [and see wins]. He'll stay after it. There's some frustration there with everybody, but he'll stay after it."
Jordan Bastian is a reporter for MLB.com. Read his blog, Major League Bastian, and follow him on Twitter @MLBastian. This story was not subject to the approval of Major League Baseball or its clubs.