Waino injury sparks DH debate before Astros' Interleague set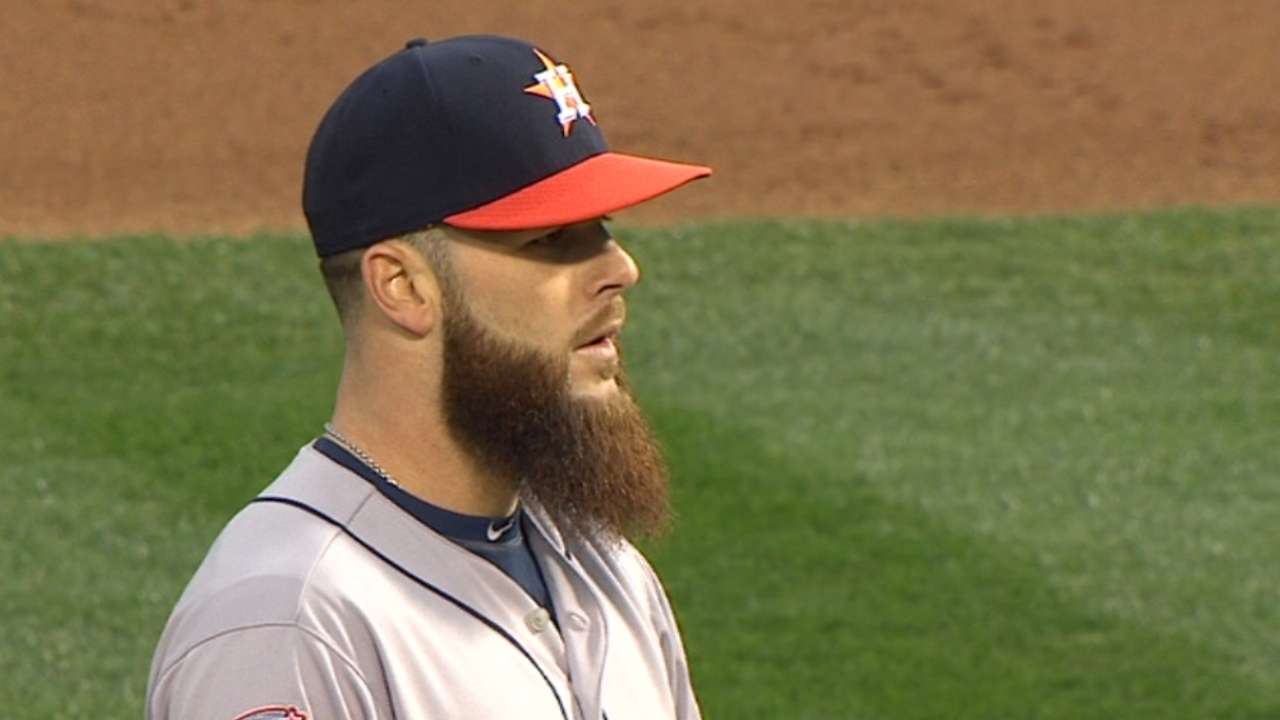 SAN DIEGO -- Astros starting pitchers will pick up the bats for the first time this season during the club's three-game Interleague series against the Padres at Petco Park. In light of the season-ending injury Cardinals ace Adam Wainwright suffered while trying to run out of the batter's box on Saturday, Houston lefty Dallas Keuchel thinks both the American League and National League should have the DH rule.
Keuchel, who will start Wednesday's series finale, has a unique perspective, considering he broke into the Major Leagues with the Astros before they switched to the AL prior to the 2013 season.
"I think it's only fair we have either the DH for both leagues or we don't have the DH for both leagues," Keuchel said. "There are some good-hitting pitchers, but overall the fans will enjoy the game more if there's a DH because it's a professional hitter.
"When we come over here, teams in the NL will usually pitch around the eight-hole if there's guys on and two outs just to get to the pitcher, whereas you don't have that luxury, unless you want to load the bases up for a double play, in the American League. I've been in both leagues and I've seen how tough the AL is with the DH. I think it's only fair for both leagues to DH."
Keuchel, who's 2-for-25 in his career with an RBI, has batted only six times since the start of the '13 season. He said it's exciting to get a chance to hit, although it's not always enjoyable.
"It's tough," he said. "I have a lot of respect for hitters for what they do on a daily basis. It's different instead of just going back to the dugout and getting your mind ready for the next inning. You have to still, in the back of your mind, put yourself in the box and try to do your job to the best of your ability."
Astros manager A.J. Hinch admits that watching his pitchers hit will make him uncomfortable.
"I will hold my breath during that competition when they're up there and you hope they come out of it fine," he said. "But the National League is definitely different when those spots come up in the order. It will be an adjustment for our guys."
Brian McTaggart is a reporter for MLB.com and writes an MLBlog, Tag's Lines. Follow @brianmctaggart on Twitter. This story was not subject to the approval of Major League Baseball or its clubs.