Kluber rings up Cain for 500th career strikeout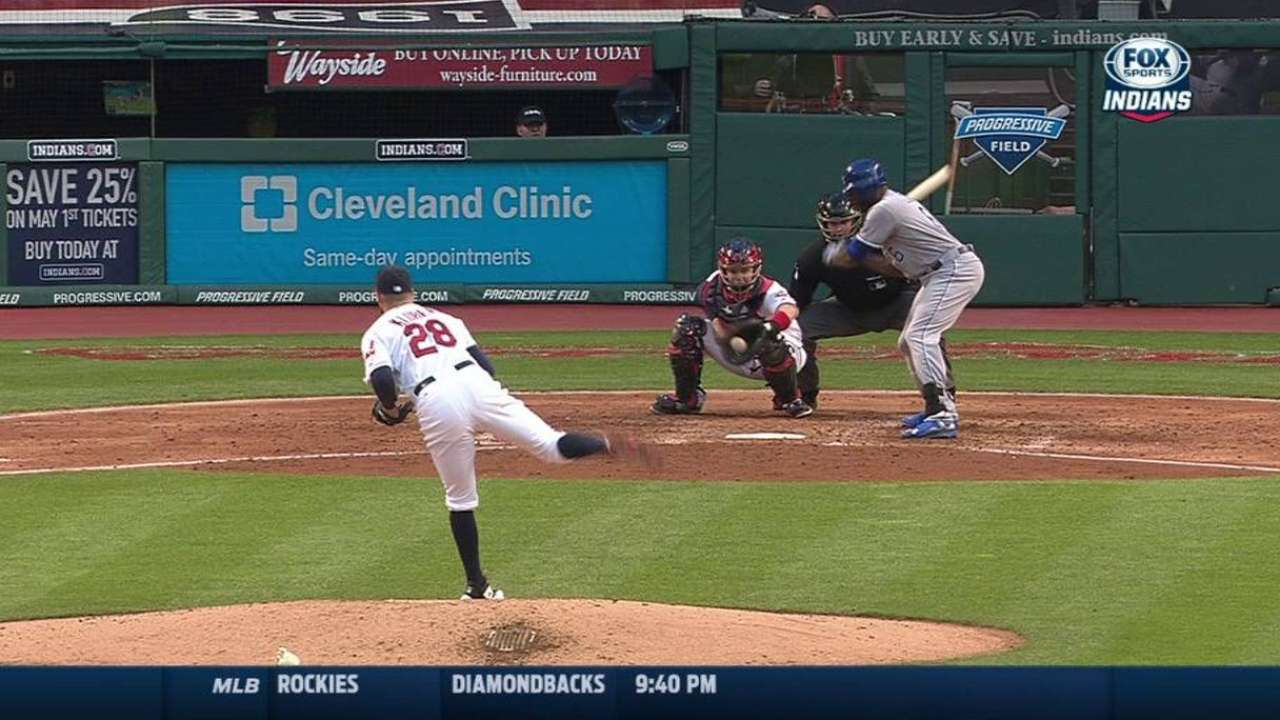 CLEVELAND -- Lorenzo Cain stood and watched as a 94-mph sinking fastball from Corey Kluber caught the outside corner of the plate for strike three. The sixth-inning strikeout marked Kluber's fifth of the game on Monday, but a milestone in the bigger picture.
It was Kluber's 500th career strikeout, in just his 80th game. In Indians history, only Herb Score, who pitched from 1955-62, reached 500 strikeouts faster than Kluber. Score needed just 68 games.
Kluber surpassed all-time franchise strikeout leader Bob Feller as the second fastest to reach the milestone, as Feller needed 83 games.
"I probably don't focus as much on me individually as I do the team as a whole," Kluber said.
In terms of all active pitchers, Kluber is the fifth fastest to reach 500 K's. Only Yu Darvish (62), Tim Lincecum (69), Stephen Strasburg (74) and Oliver Perez (75) needed fewer games.
Kluber, who won the American League Cy Young Award last season, was second among all Major League pitchers with 269 strikeouts, which was the sixth-highest single-season total in Indians history.
August Fagerstrom is an associate reporter for MLB.com. This story was not subject to the approval of Major League Baseball or its clubs.