Brown returning to Phillies this week not definite
Outfielder has been on disabled list since start of season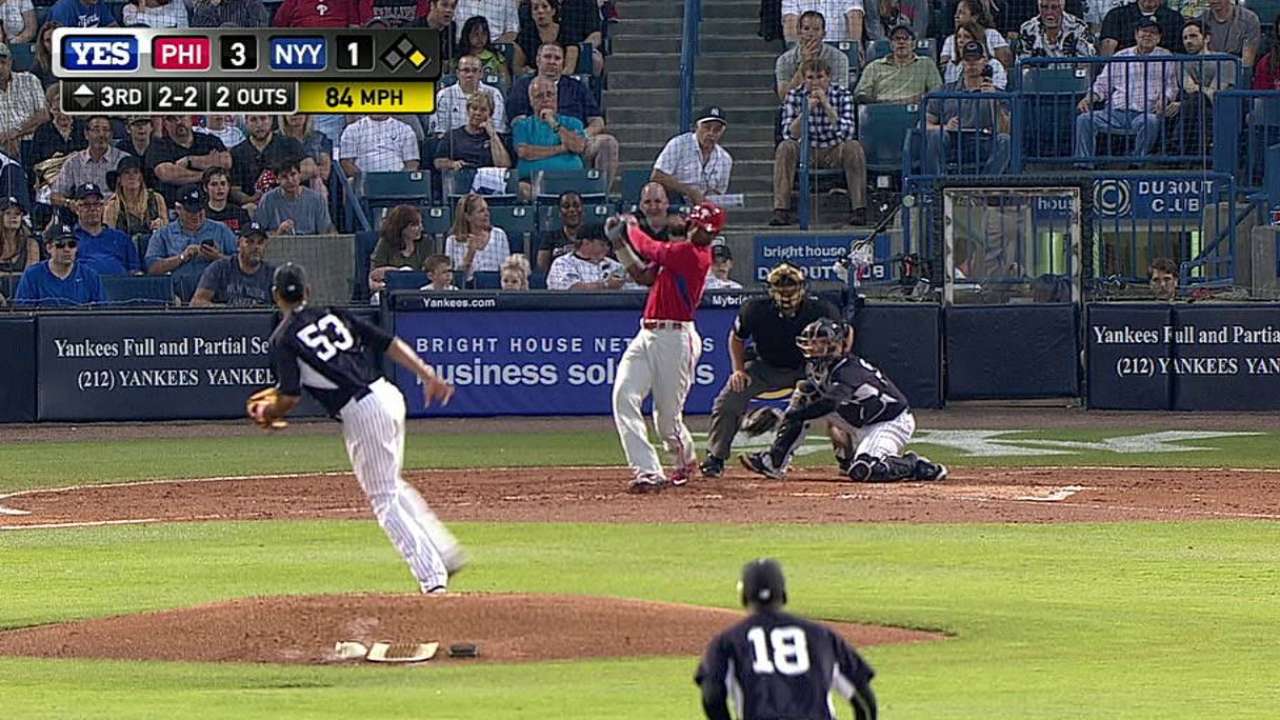 ST. LOUIS -- Domonic Brown told reporters Sunday he would rejoin the Phillies on Wednesday.
Not so fast.
Phillies manager Ryne Sandberg said Monday afternoon at Busch Stadium that while there has been no official conversations about Brown's status, "From what I've seen, I don't know that he's ready for Major League pitching or to come up and really give us a punch the way that things have gone for him there."
Brown has been on the 15-day disabled list since the season started because of tendinitis in his left Achilles. He has been on a rehab assignment since April 9. Once a position player begins a rehab assignment, he has 20 days to be activated from the DL. Brown's 20th day is Tuesday, which means a decision must be made by Wednesday.
Brown might have assumed he would be activated and join the Phillies. But the Phillies could activate him and option him to Triple-A Lehigh Valley.
He has hit .129 (4-for-31) with one double, two RBIs, four walks and six strikeouts in eight games with the IronPigs.
"Maybe it's just not enough at-bats," Sandberg said about Brown's struggles in the Minor Leagues. "He's had some fly-ball outs. He just hasn't connected and hasn't hit for average, which you'd like to see."
Asked if he would prefer Brown did not tell people he would be back before a decision had been made, Sandberg said, "Unless he's player-GM."
Todd Zolecki is a reporter for MLB.com. Read his Phillies blog The Zo Zone. Follow him on Twitter. This story was not subject to the approval of Major League Baseball or its clubs.