Rays playing it safe with Jennings' ailing knee
Outfielder considered day to day; DL stint not expected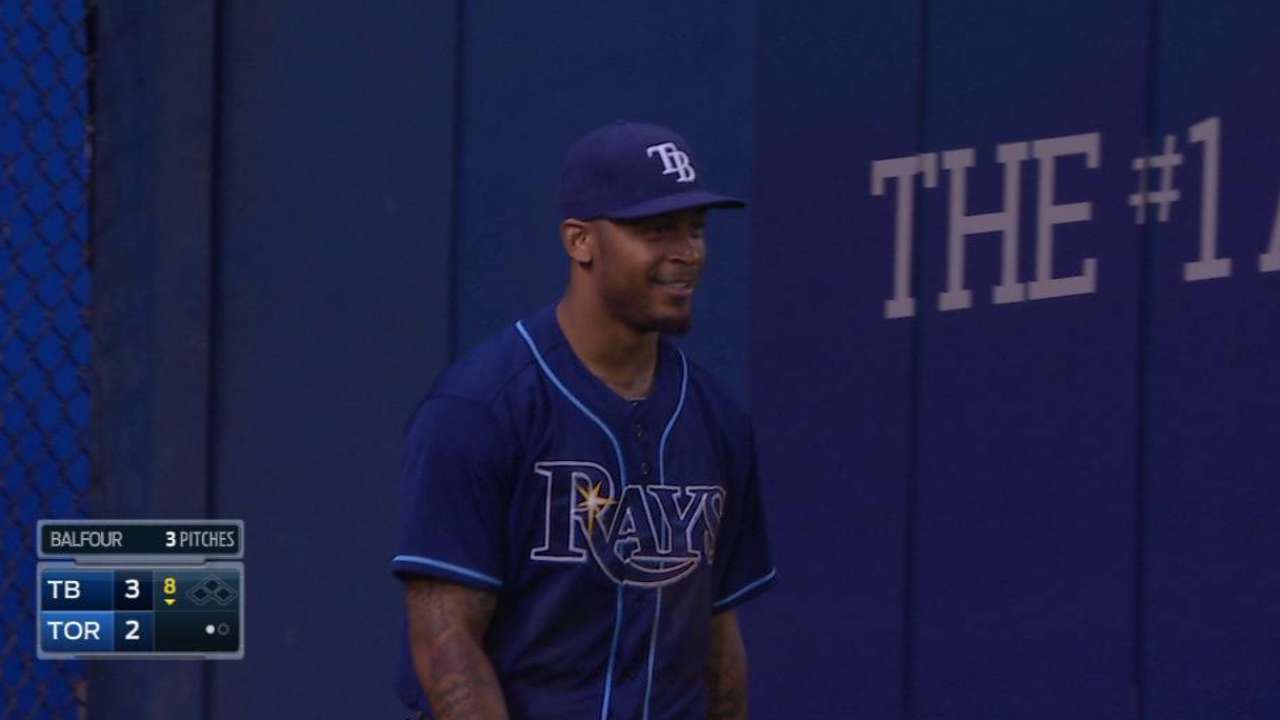 NEW YORK -- Rays manager Kevin Cash said the club intends to be careful with Desmond Jennings and his left knee.
"I think he's feeling better," Cash said. "He's a big part of what we're doing, and we need to get him healthy and back in the lineup. We don't want to rush anything right now."
Jennings left Saturday's game with left knee soreness and has been listed as day to day since. He did not play Sunday and was not in the lineup on Monday night.
Jennings, who is a man of few words, said he did not know when he would play again and doesn't know exactly what the problem is, but he doesn't expect to go on the disabled list.
"It just started bothering me," Jennings said. "I'm trying to play as soon as possible. Just keep getting treatment and doing some stuff and go from there."
Jennings, 28, is hitting .222 with no home runs, two RBIs, and five stolen bases this season.
Bill Chastain is a reporter for MLB.com. This story was not subject to the approval of Major League Baseball or its clubs.