Pitching prospect Colome likely to start in Orioles series
Right-hander posted 2.66 ERA in 5 games with Rays last season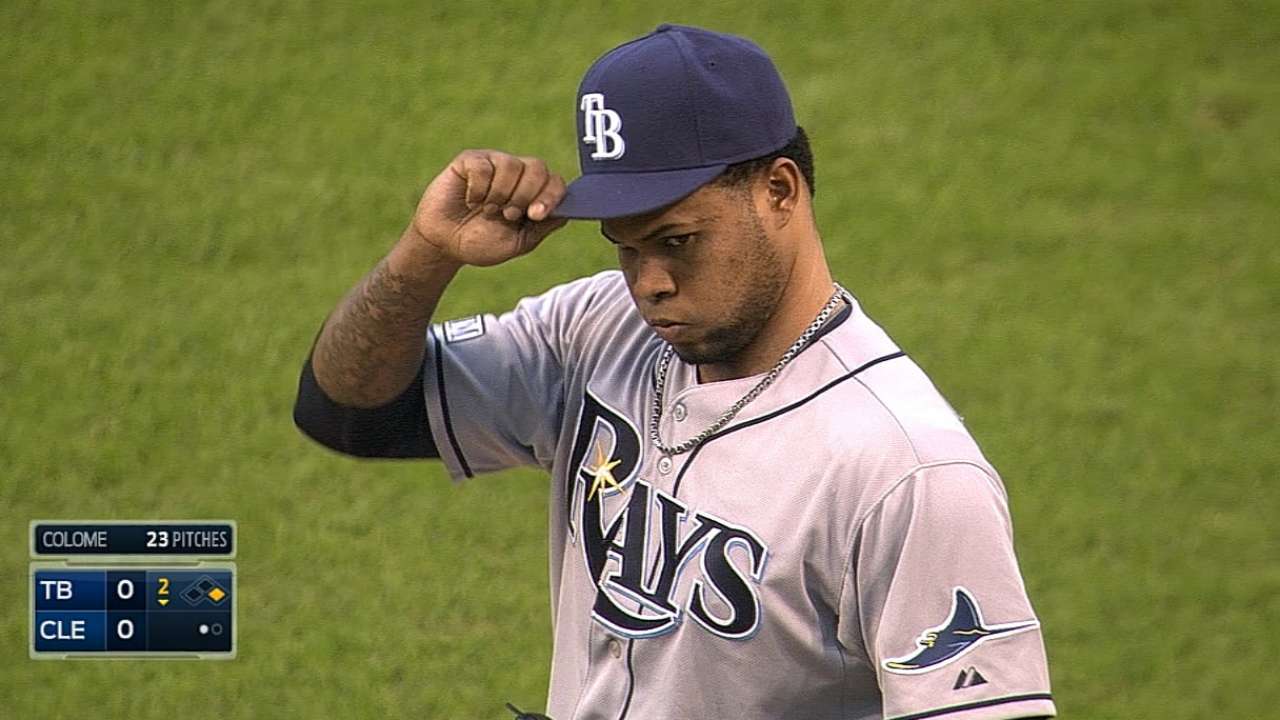 NEW YORK -- Alex Colome is with the Rays on the road trip, and the right-hander is expected to make his first start of the season against the Orioles this weekend.
"The only thing I know is I'm pitching in the Baltimore series, but I don't know what day exactly," Colome said.
Manager Kevin Cash acknowledged the Rays intend to use Colome in the Baltimore series, but he also was not sure on what day.
"We're going to get through [Tuesday] with his bullpen, but the plan is we anticipate him factoring in the next series," Cash said.
Colome's arrival could give the rotation a much-needed blow, given the way the season has started. Normally, with off-days in the early going of the season, members of the rotation get a start or two on an extra day's rest. That hasn't been the case with the Rays' rotation, given their depleted numbers due to injuries.
Ideally, Colome -- ranked as the Rays' 10th-best prospect -- would start the series opener Friday night.
"You look at a lot of teams," Cash said. "They've had multiple days off where they've been able to align their rotation, give their guys multiple days' rest. We haven't had that luxury yet. I'm sure we'll get caught up at some point in the season. But if it works out that way, I think it will be perfect timing having done it for a solid month, being straight up with it, and then if we can get an extra day for our guys, that would be great."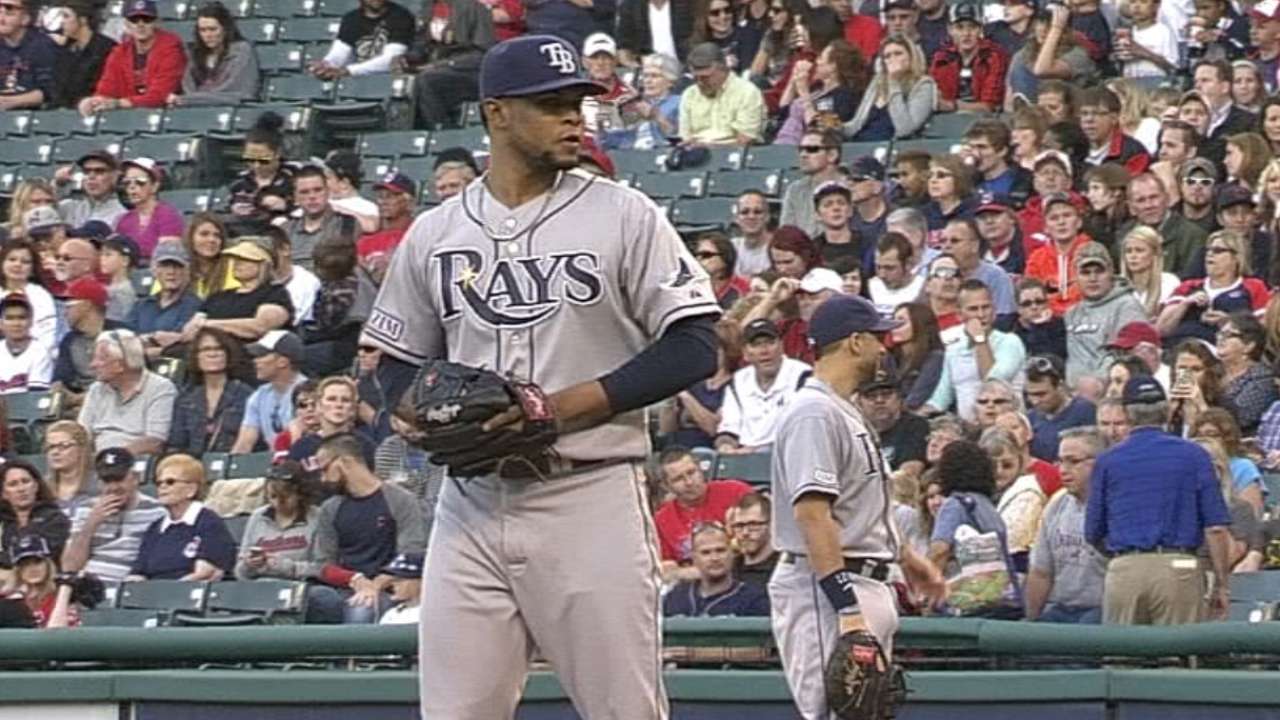 Colome arrived to Spring Training expecting to be the favorite to win the No. 5 slot in the rotation. But he missed a significant portion of Spring Training due to visa problems, followed by a case of pneumonia.
He made his fourth rehab appearance on Sunday pitching for Triple-A Durham and getting the win over Gwinnett (Braves). He allowed one run on four hits and struck out six in six innings, throwing 63 pitches, 45 strikes.
"[Colome] threw the ball really well, from everything I heard and the people I talked with," Cash said. "Was very efficient. ... Very good fastball command and worked in his breaking ball and changeups. Everybody was very pleased with the way he performed."
Colome said he is stretched out to "throw like 100, 90" pitches.
"I'm ready to go," Colome said. "I'll be happy to be in the rotation again."
Colome, 26, went 2-0 with a 2.66 ERA in five appearances for the Rays in 2014. He is 3-1 with a 2.50 ERA in eight career Major League appearances (six starts).
Bill Chastain is a reporter for MLB.com. This story was not subject to the approval of Major League Baseball or its clubs.