Indians preaching patience with Ramirez, Lindor
Top prospect Lindor off to hot start in Triple-A, but GM Antonetti staying course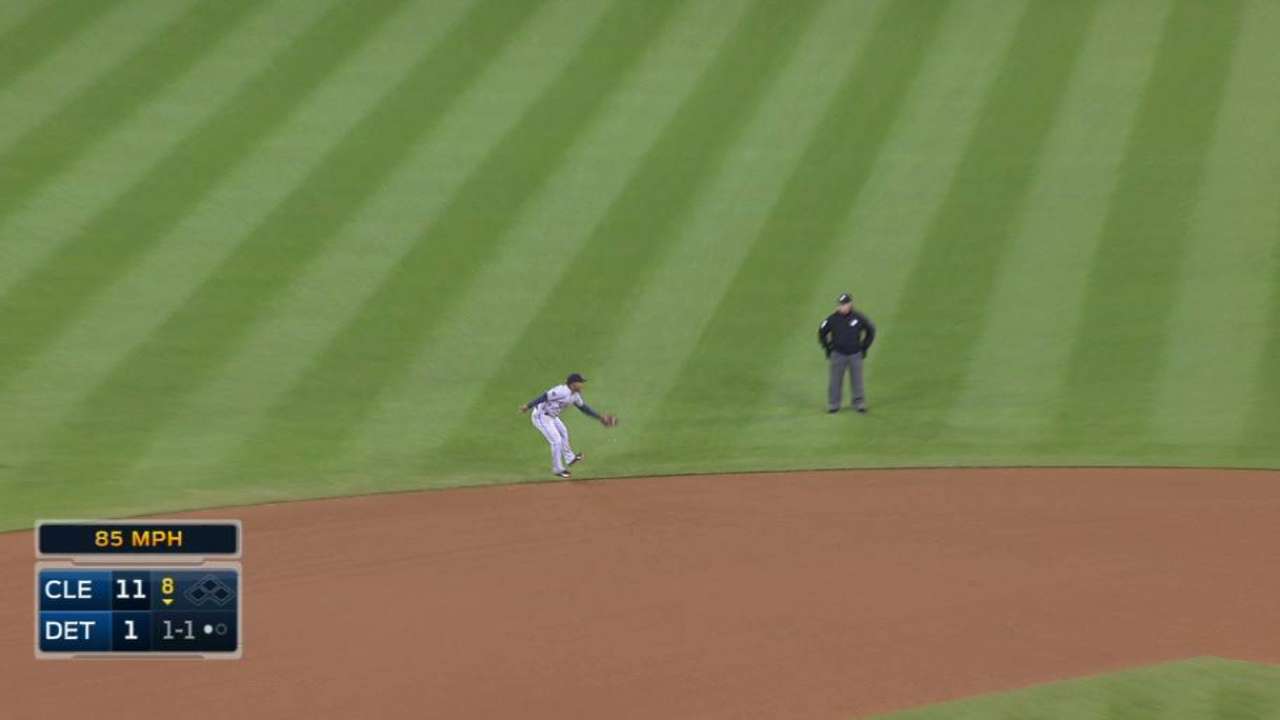 CLEVELAND -- Jose Ramirez is currently living beneath a magnifying glass. The Indians' shortstop is off to a slow start, and each out made in the batter's box or missed play in the field only increases the public cries for top prospect Francisco Lindor.
The Indians are still preaching patience.
"We're really encouraged with the progress of his development," Indians general manager Chris Antonetti said of Lindor. "He has a bright future in front of him that he can control, in terms of the type of player he's going to ultimately become. He's on his way to doing that.
"What the timetable is for his ascendance to the Major Leagues hasn't changed from what we talked about in Spring Training."
What the Indians talked about in the spring was letting the 21-year-old Lindor -- ranked by MLB.com as the Indians' No. 1 prospect and the fourth-best prospect in baseball -- build on the 165 at-bats he had at Triple-A Columbus last season. While Lindor continued on his path to Cleveland, the 22-year-old Ramirez would serve as the Tribe's regular shortstop.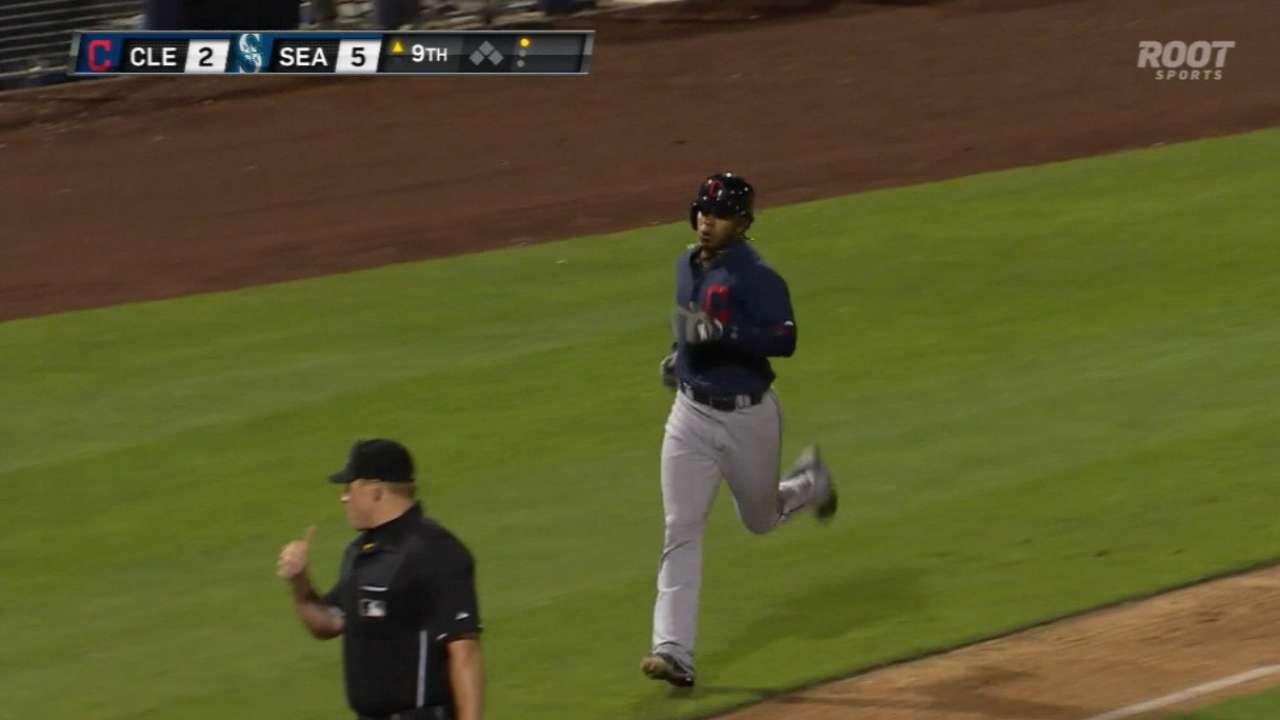 Heading into Monday's game against the Royals, though, Ramirez had a .196/.250/.275 slash line through 15 games (51 at-bats). Meanwhile, Lindor has enjoyed a strong start at Triple-A, hitting .302/.380/.429 in 17 games (63 at-bats). In both cases, the sample sizes remain small, but Lindor's hot start has only fueled the public fire for wanting him in Cleveland to potentially spark a struggling team.
"I would encourage [fans] to take a look at Jose Ramirez's body of work," Antonetti said. "Not only what he did last year at the Major League level, but the way he played and performed throughout our development system, because he's a guy that's produced at each level and played very well at each stop he's been at -- including the Major Leagues.
"Admittedly, he's had a rough start to the season -- offensively, especially -- but he's the same guy that came up last year, struggled initially and then figured things out the second time and performed pretty well and was a big part of our team's success in the second half."
Ramirez hit .262 with a .646 OPS in 68 games for Cleveland last year, but he batted .280 (.701 OPS) after taking over for former Tribe shortstop Asdrubal Cabrera in the second half.
Antonetti said Lindor still has a "litany of things" to work on with Columbus before potentially getting the call to the Majors. The GM also said he does not believe that Lindor is dealing with any frustration over wondering what else he has to do in order to earn a promotion.
"If we weren't communicating with him, I'd worry about it. But we are," Antonetti said. "I'm very confident that Francisco has a really clear understanding of the things he's working on. So I don't think there's that frustration with him."
Jordan Bastian is a reporter for MLB.com. Read his blog, Major League Bastian, and follow him on Twitter @MLBastian. This story was not subject to the approval of Major League Baseball or its clubs.