Hechavarria garners first NL Player of Week honors
Marlins shortstop hit .500 with 10 RBIs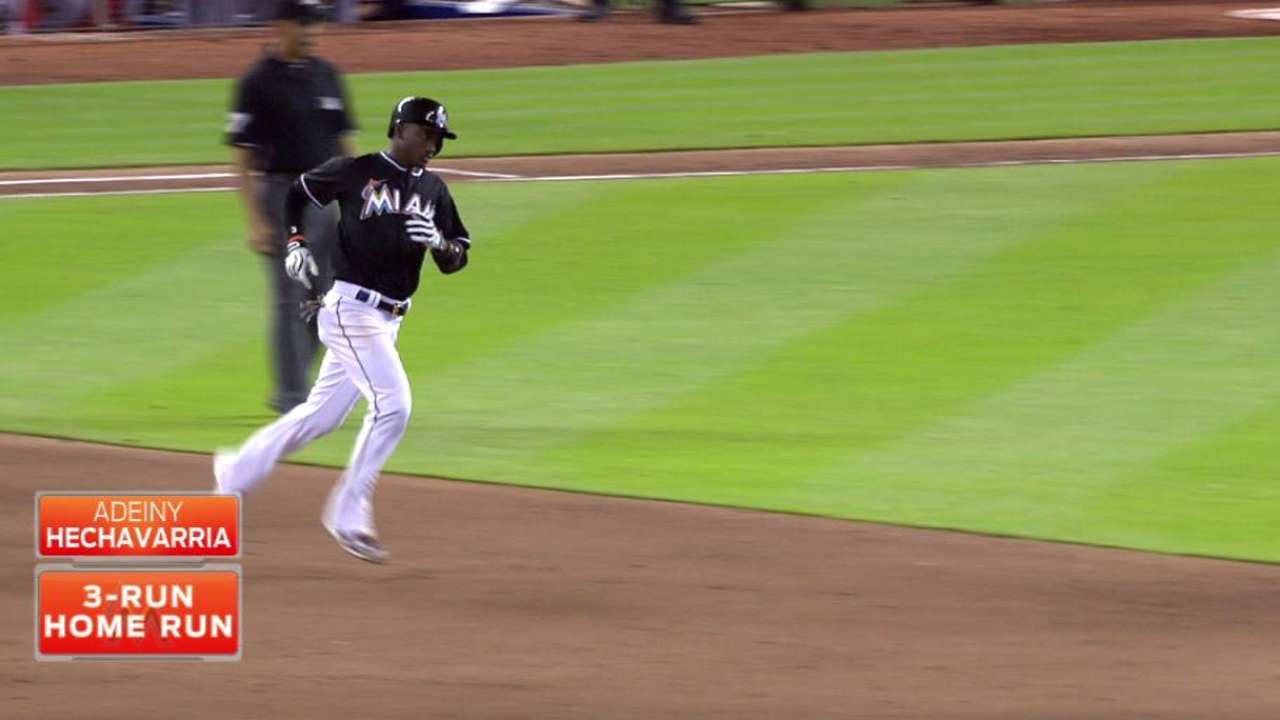 Marlins shortstop Adeiny Hechavarria has been named the National League Player of the Week for the first time in his career after a stellar performance last week.
Hechavarria led the NL with a .500 batting average (12-for-24), 10 RBIs and eight runs. With him leading the way, the Marlins went 5-1 in six games.
The 26-year-old also recorded a .420 on-base percentage (second in the NL), 18 total bases (tied for third) and a .750 slugging percentage (sixth).
"He deserves it," manager Mike Redmond said. "He was excited. That was a big week for him. To see him get those big hits and really swing the bat, we needed a jump-start, a big spark, and he was a big part of that."
Hechavarria had two straight three-RBI games over the weekend, helping cap a sweep of the visiting Nationals. He hit a three-run homer off Gio Gonzalez on Saturday, then went 2-for-4 with a triple Sunday.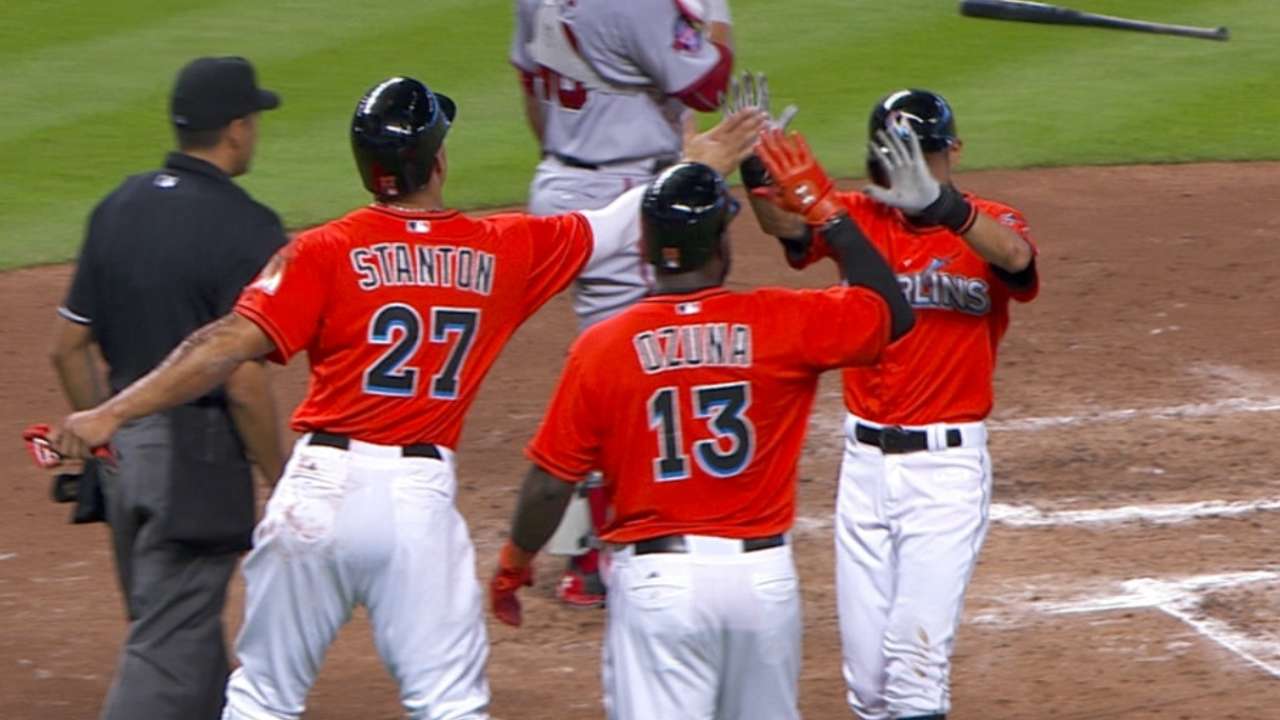 Sunday was Hechavarria's fourth three-RBI game of the season after recording just four before this season. Saturday and Sunday were also his first back-to-back multi-RBI games of his career.
Hechavarria also tied a career high with four hits against the Phillies on Thursday.
Marlins teammate Dee Gordon (.393 average, 11 hits, two stolen bases, .414 on-base percentage) was also recognized by Major League Baseball for his noteworthy performance last week.
Joey Nowak is a reporter for MLB.com. Follow him on Twitter at @joeynowak. This story was not subject to the approval of Major League Baseball or its clubs.