GIBBYs watch: Top 5 plays of the week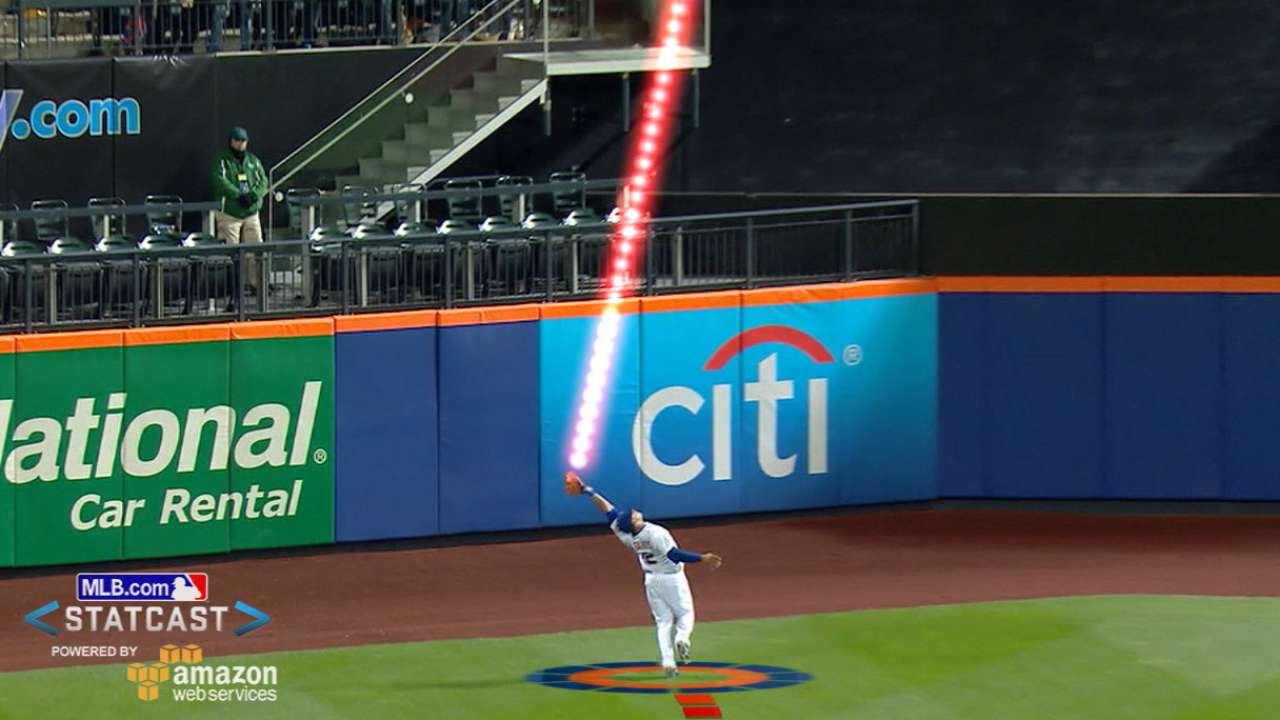 When you see some of the best plays of the entire season all in one week, it makes you wonder what the rest of the year has in store.
From slick shortstops to outstanding outfielders, there were incredible plays all over the diamond this week -- the kind of moments that could garner GIBBY Award nominations later this year.
Here's a look at the five best plays made by defenders around the league last week.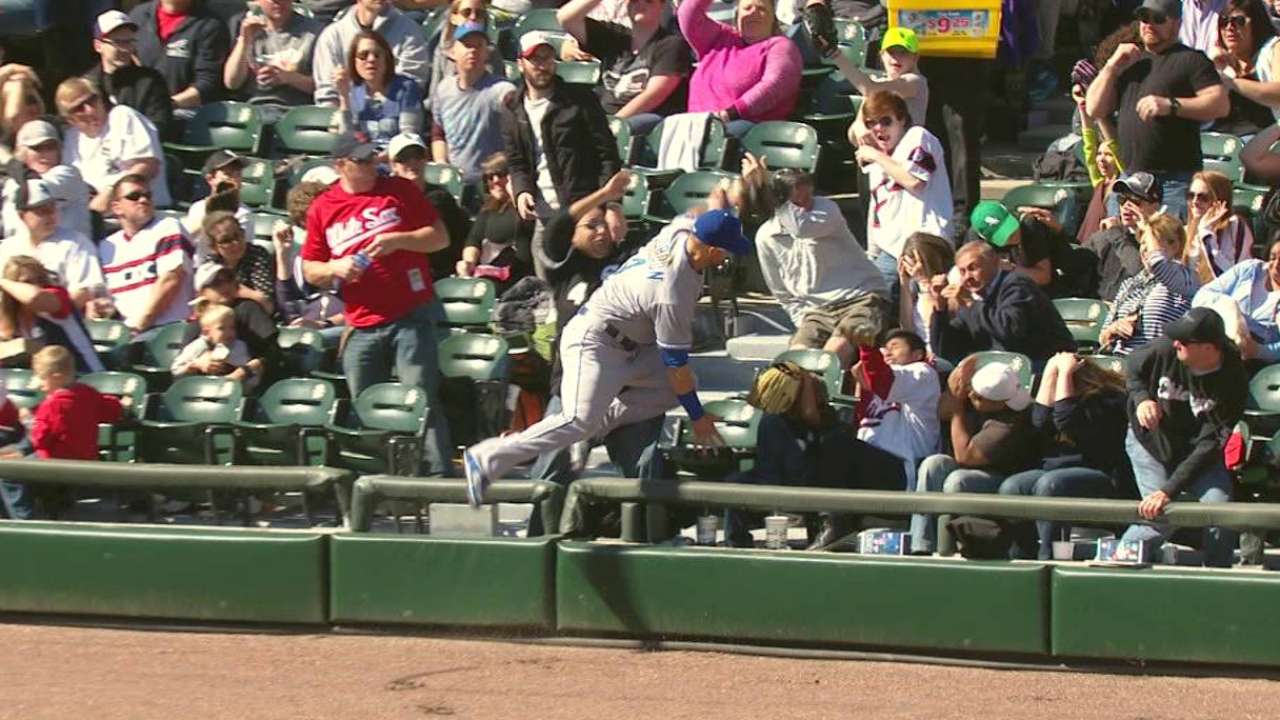 No. 1: Alex Gordon
This will surely go down as one of the best plays of the season. In the sixth inning against the White Sox on Sunday afternoon, Gordon charged from his left-field position on a Micah Johnson foul ball that was tailing out of play. But the Royals' Gold Glove Award winner was able to track it down, flying into the second row of seats and taking out a few Chicagoans along the way. Even the White Sox fans couldn't help but cheer.
No. 2: Juan Lagares
There's not much ground in center field that Lagares can't cover. The Mets' Gold Glove Award-winning center fielder showed on this play on Wednesday night that even when he gets turned around on a ball over his head, he can still haul it in over his shoulder.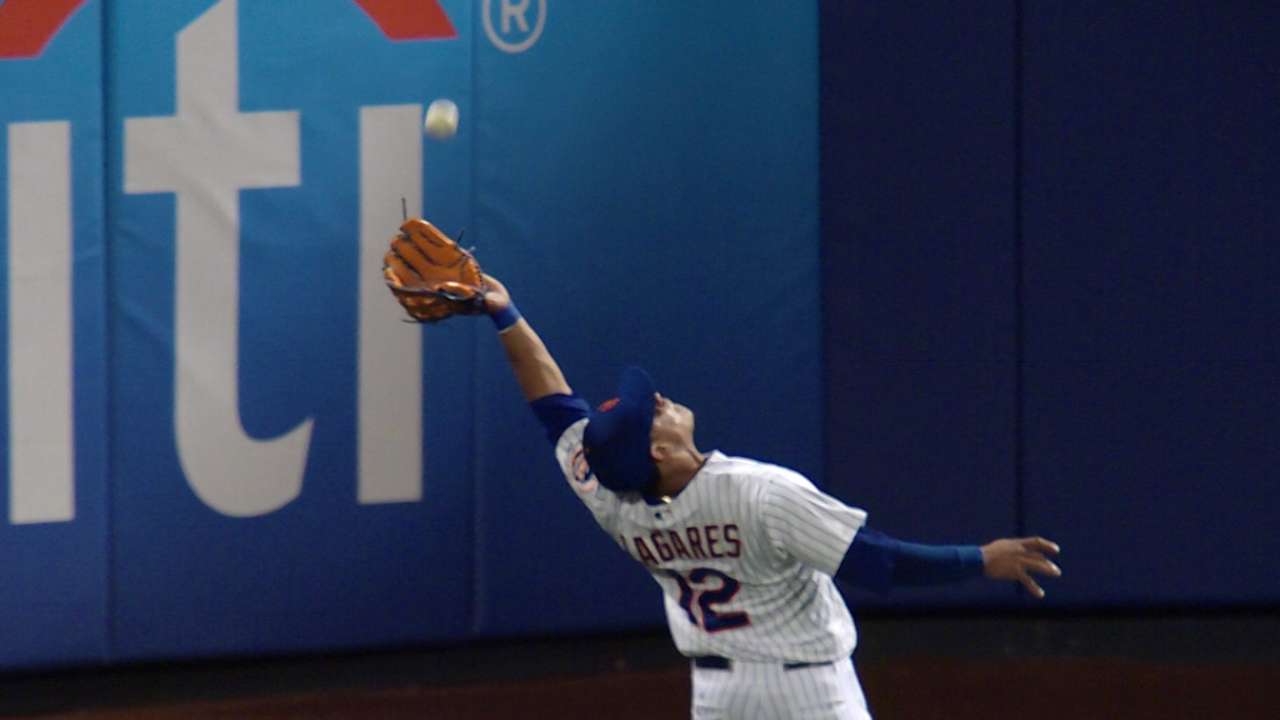 No. 3: Nolan Arenado
We've all seen what the Rockies' third baseman can do, and you can expect to see him among these top plays regularly. He's in the top five for the second straight week, thanks to this outstanding double play on Friday when he dove to rob Casey McGehee of a hit, then had the presence of mind to step on third base before going to first to complete the double play.
No. 4: Kevin Pillar
Like Arenado, Pillar is back in this top five for the second week in a row. In this rendition, the Blue Jays' left fielder fully extended in the left-center-field gap to rob Adam Jones of a hit on Tuesday night, then jumped to his feet to throw to second to double off Chris Davis.
No. 5: Freddy Galvis
As if the diving stop on this play from Galvis wasn't impressive enough, the Phillies' shortstop didn't even get back on his feet to finish the play. He dove to his left to field the grounder, then rolled over to throw to first and complete the 6-3 putout on Saturday night.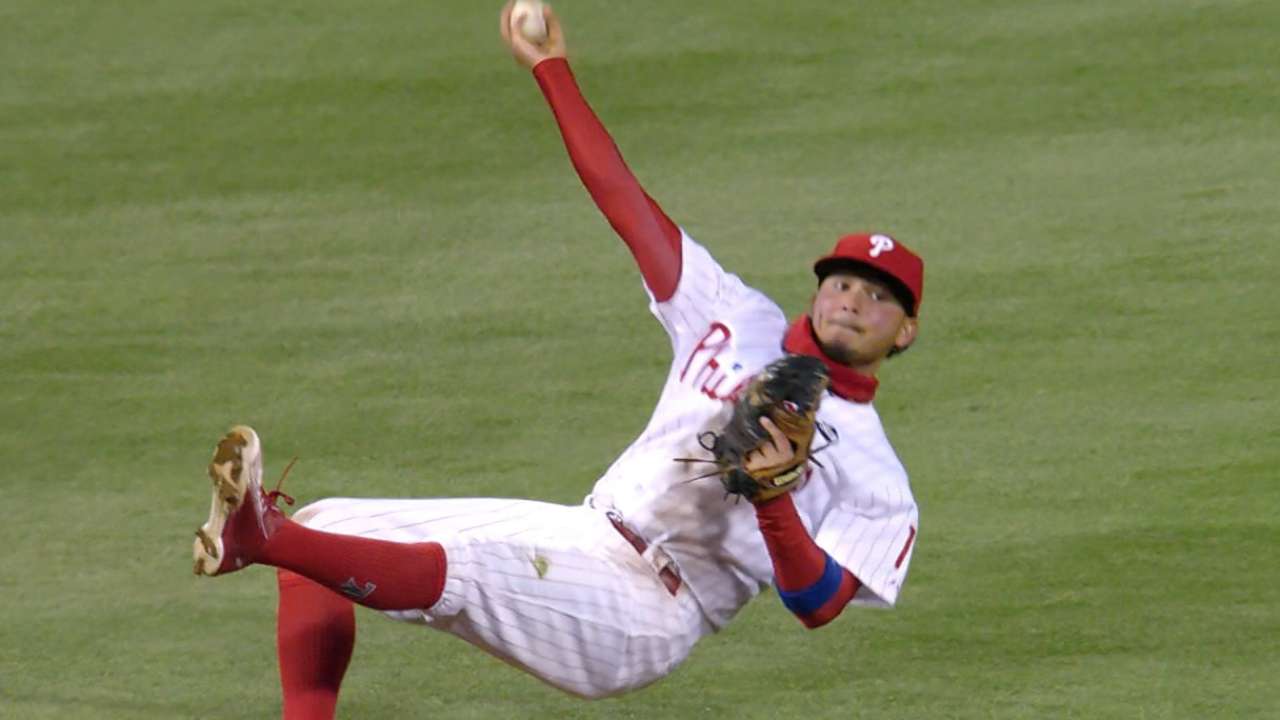 Joey Nowak is a reporter for MLB.com. Follow him on Twitter at @joeynowak. This story was not subject to the approval of Major League Baseball or its clubs.