A's not panicking despite frustrating slump
Oakland drops fourth straight in loss to Astros, but it's still early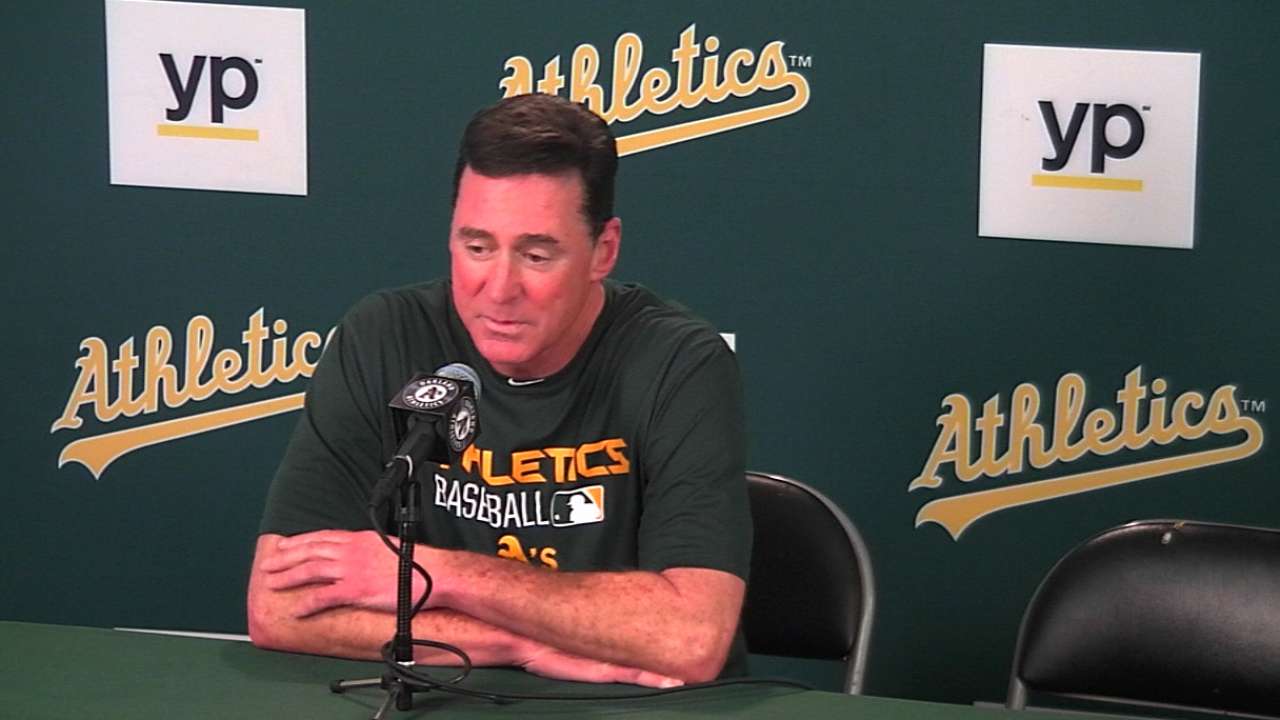 OAKLAND -- The A's have dropped four straight and five of the last six, and they're four games under .500 for the first time since July 1, 2012. The frustration is mounting, but they're not panicking.
They're doing a lot of things right, "but we're doing just enough to lose games right now," said A's manager Bob Melvin.
That was especially true Sunday during a 7-6 loss to the Astros.
The A's, already bit by a costly error in the third, witnessed another streak of mistakes ensue in the ninth with closer Tyler Clippard on the mound carrying a one-run lead, wiping away plenty good that came before, including an early offensive outburst and a string of three scoreless innings from the bullpen.
Jake Marisnick began the ninth with a leadoff single, and Jose Altuve reached on a fielder's choice groundball to A's third baseman Brett Lawrie, who instinctively threw to second. It was too late, allowing both runners to be safe, and Marisnick and Altuve quickly pulled off a double steal. Clippard struck out George Springer and intentionally walked Jed Lowrie, setting up Evan Gattis' drive on a neck-high fastball to center field that went over the head of Sam Fuld, who slightly stumbled while chasing down the drive.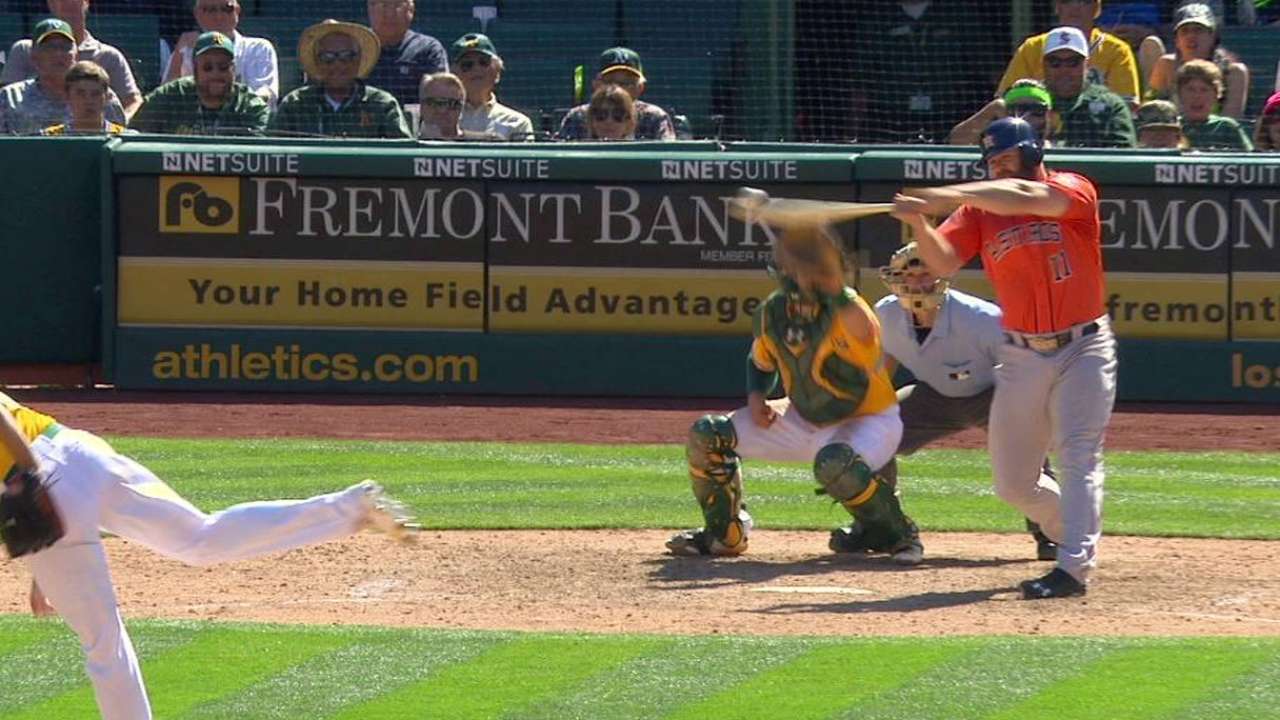 "I was playing shallow to be able to throw out the guy at third," said Fuld. "It was neck-high. You don't expect a guy to get on top of a ball like that."
"That's the toughest ball, is a line drive hit right at you," said Melvin. "The sun's right in your face. To tell you the truth, if he breaks straight back, it's still questionable whether or not he was going to catch that ball.
"We were literally one pitch away today. That's what it came down to. We were just a little short. It's been that way for a bit here now."
The A's bullpen has been charged with half of the club's 12 losses, though the consensus on Sunday was that this one was far from deserved.
"That inning, we could relive that ninth inning 100 times over, and I would still be baffled by things that happened in that ninth," said catcher Stephen Vogt. "Just one of those things right now. This team's resilient. You can see that by the way we fight back. Right now, it's just been a stretch that's frustrating. Very frustrating, for all of us.
"At the same time, thankfully it's April 26. We have a long road ahead of us, and I think this team has the makings of a playoff team. Just like we're going through this stretch right now, we're going to go through good stretches."
Added Fuld: "Kind of reminds me a little bit of the way things went last year, just coming up short. You expect that to happen to a degree, but you also expect it to work in your favor, too. Just doesn't seem like we're winning those close ones."
Jane Lee is a reporter for MLB.com. Read her blog, Major Lee-ague, and follow her on Twitter @JaneMLB. This story was not subject to the approval of Major League Baseball or its clubs.