Gattis breaks out, matches career-high four RBIs
Designated hitter hits go-ahead double in Astros' win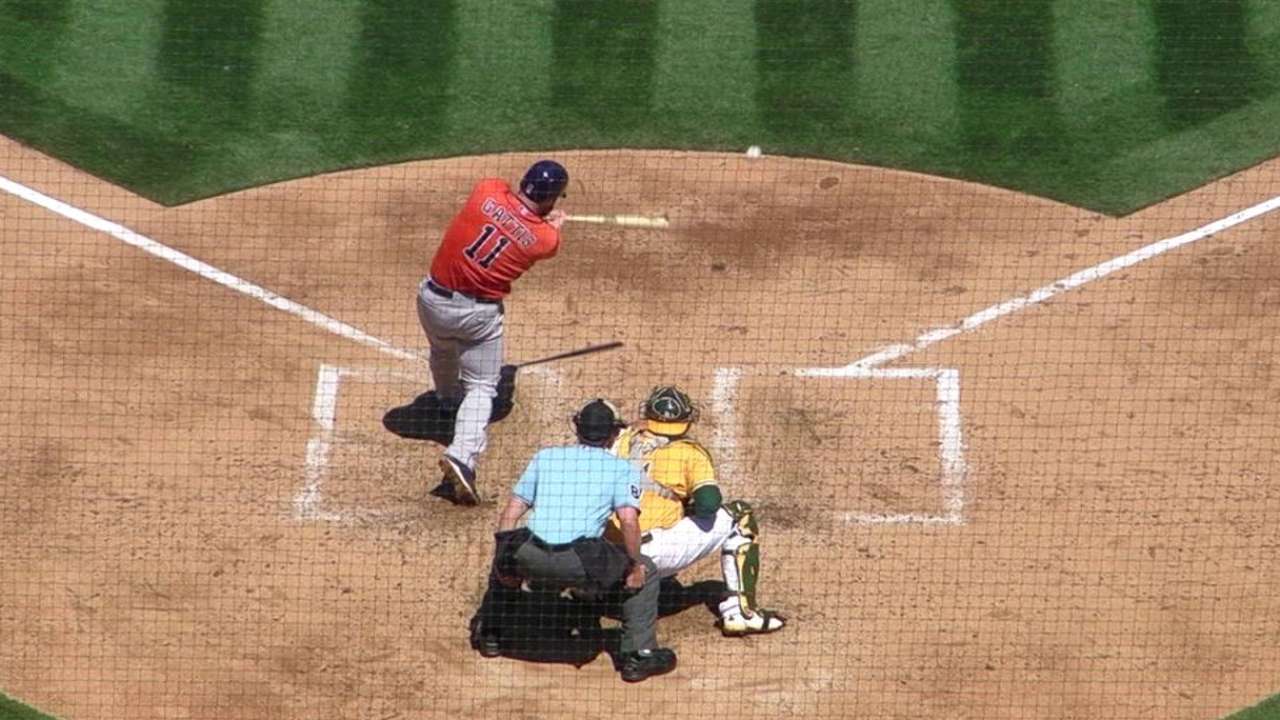 OAKLAND -- Evan Gattis matched his career high with four RBIs in the Astros' 7-6 victory over the Athletics on Sunday, but that does not guarantee him a spot in Monday night's night lineup at San Diego.
Gattis is Houston's designated hitter, which will not be in use in the National League city.
"The good thing is that he will be available as a pinch-hitter," Astros manager A.J. Hinch said. "I'd like to get him a start in left field."
Gattis split his time between left field and DH during Spring Training.
The 28-year-old said he was pressing during an 0-for-20 start to his season, but he has since realized he's not able to make it all up at once.
"I'm not going to hit .300 tomorrow," Gattis said. "It's going to be a process, and I need to stick with the appropriate approach and slowly dig my way out of it."
Hinch emphasized that seeing a low batting average on the scoreboard can be deceiving.
"It's going to take a while," Hinch said. "He never stops competing. He's good, and he's going to be productive. He's been grinding through a rough few weeks, and then he's the guy who tommy-hawks a ball almost over his head for the game winner."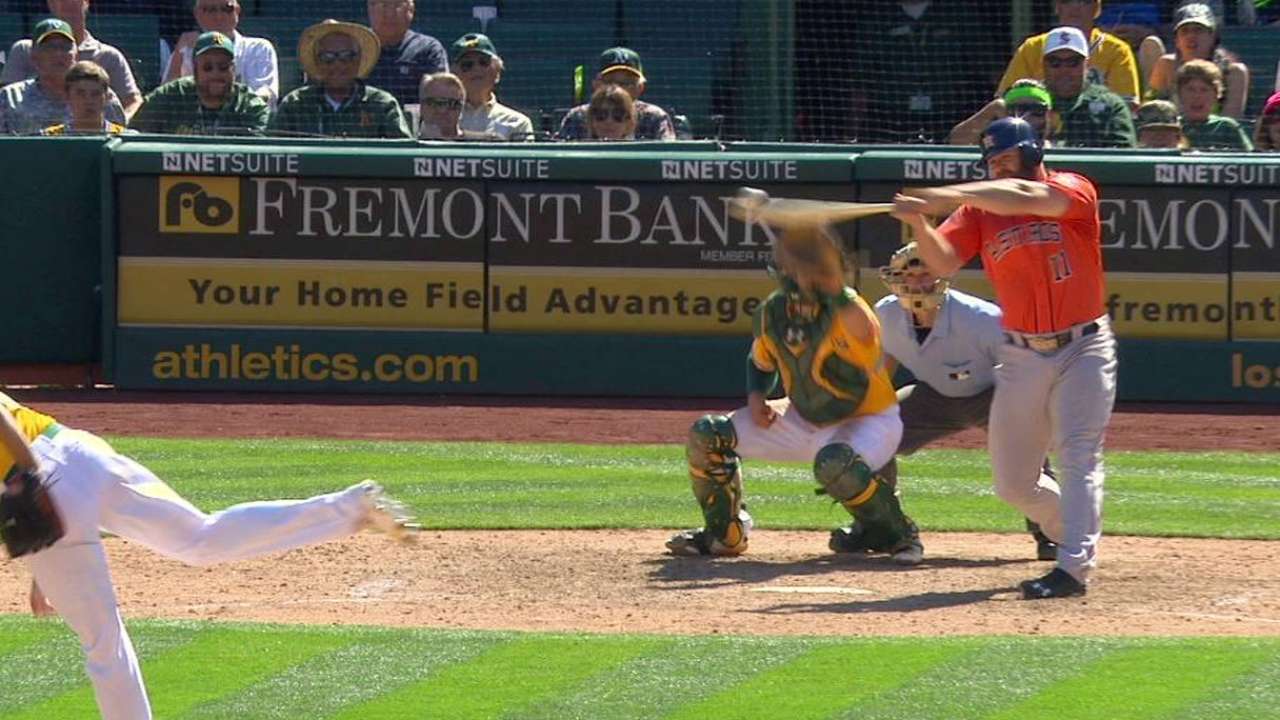 Astros closer Luke Gregerson, who saved his fourth game of the year, said no one in the clubhouse thought Gattis' slump would continue much longer.
"I don't think anyone is worried about him," Gregerson said. "He shows a lot of presence at the plate, and once he settles in, he'll contribute."
Gattis was 0-for-12 with runners in scoring position before driving in a pair of runs in the third and again in the ninth.
"I'm just glad to finally contribute to a win," Gattis said. "I was just trying to put the ball in play. I'm glad I hit it, first of all."
Rick Eymer is a contributor to MLB.com. This story was not subject to the approval of Major League Baseball or its clubs.