Victory long time coming for right-hander Morrow
Padres starter allows one run over seven; earns 1st win since April 2014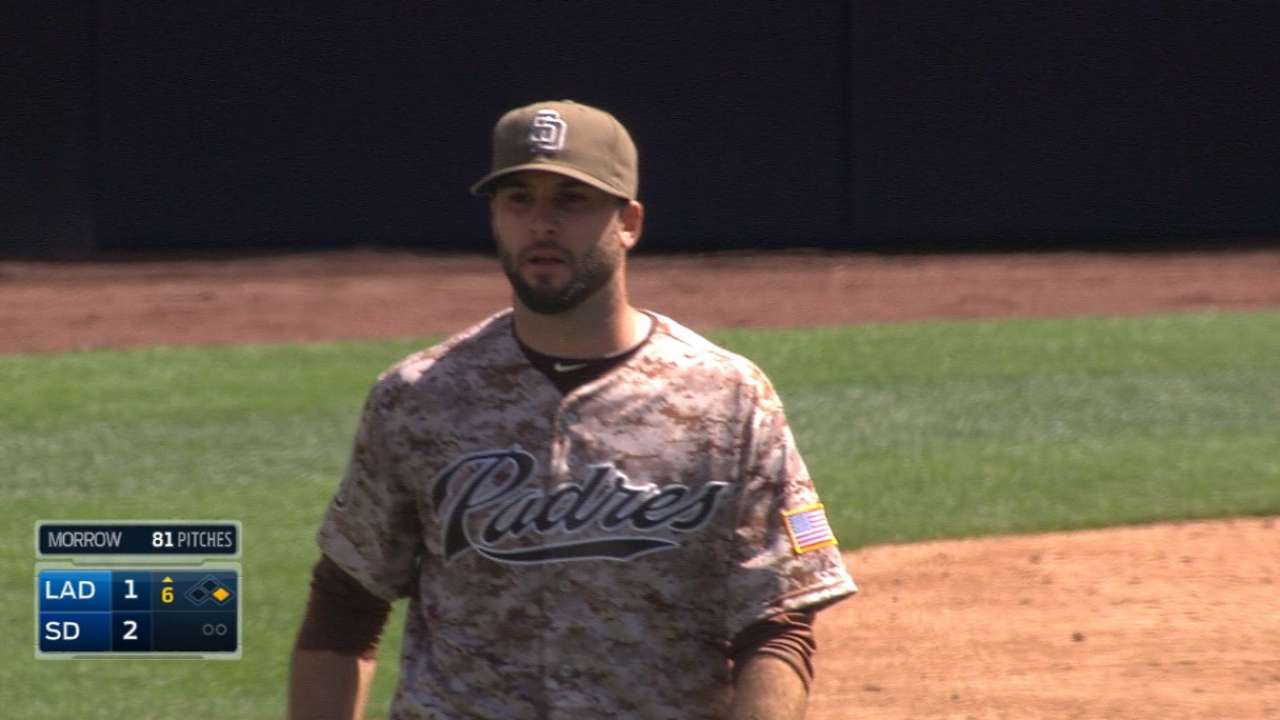 SAN DIEGO -- Brandon Morrow turned in another solid effort for the Padres on Sunday, earning his first win in over a year as San Diego defeated the Dodgers, 3-1, in the series finale.
In helping the Padres avoid a sweep, Morrow pitched seven innings while allowing one run, a solo homer by Alex Guerrero in the fifth, and notched his first victory since April 9, 2014 against Houston while with the Blue Jays. Having missed most of last season due to injury, and also battling injuries a year earlier, Morrow's stretch of four consecutive starts of more than six innings to start this season marks the first time he has accomplished that feat since 2012.
"I feel like I've been throwing the ball really well," Morrow said. "To give the team a chance to win and log innings, that's what we're out there to do."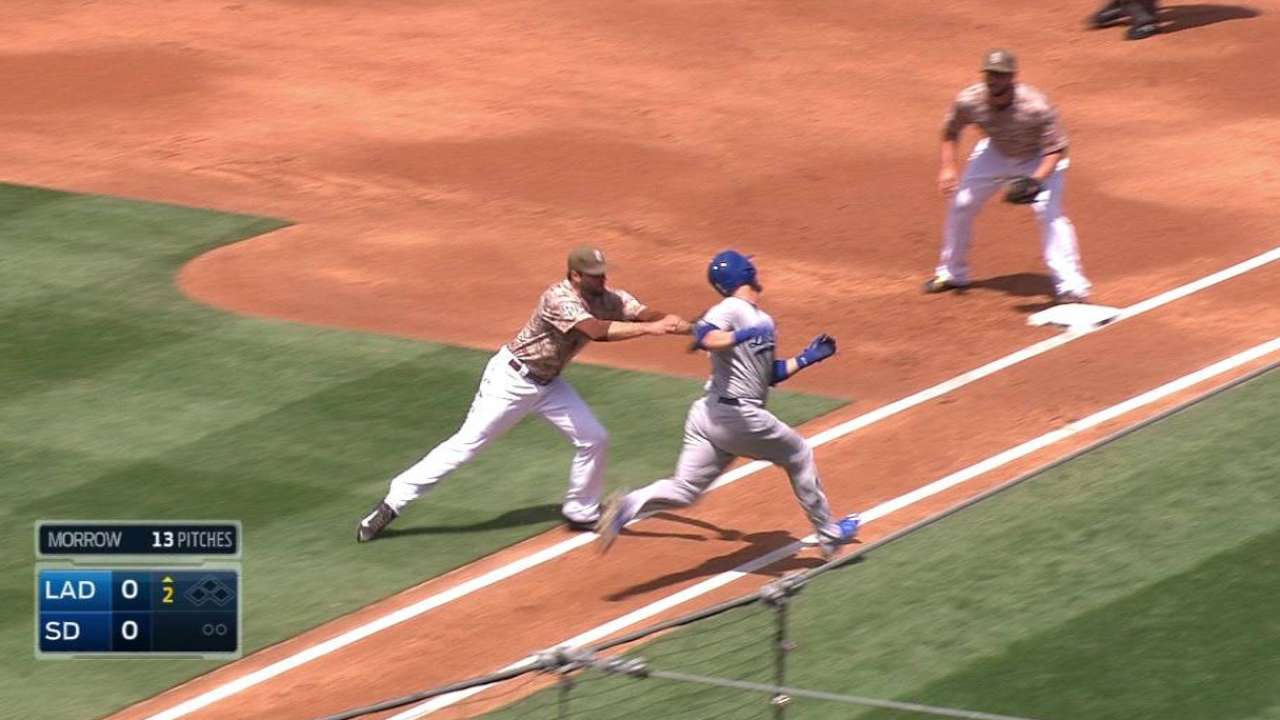 Morrow attributes the consistency and success to finally feeling healthy.
"I'm healthy now, so it feels good to go out there and pitch good ballgames," Morrow said.
The outing was especially beneficial for the San Diego pitching staff, which has been taxed recently. The Padres had to call in a reinforcement, right-hander Cory Mazzoni, from Triple-A El Paso prior to Sunday's game. Morrow's seven innings helped reset the bullpen by giving a number of middle relievers the day off.
"Our bullpen had been stretched the last four or five days, and today's outing was critical," Padres manager Bud Black said. "That was huge today what Brandon did for us."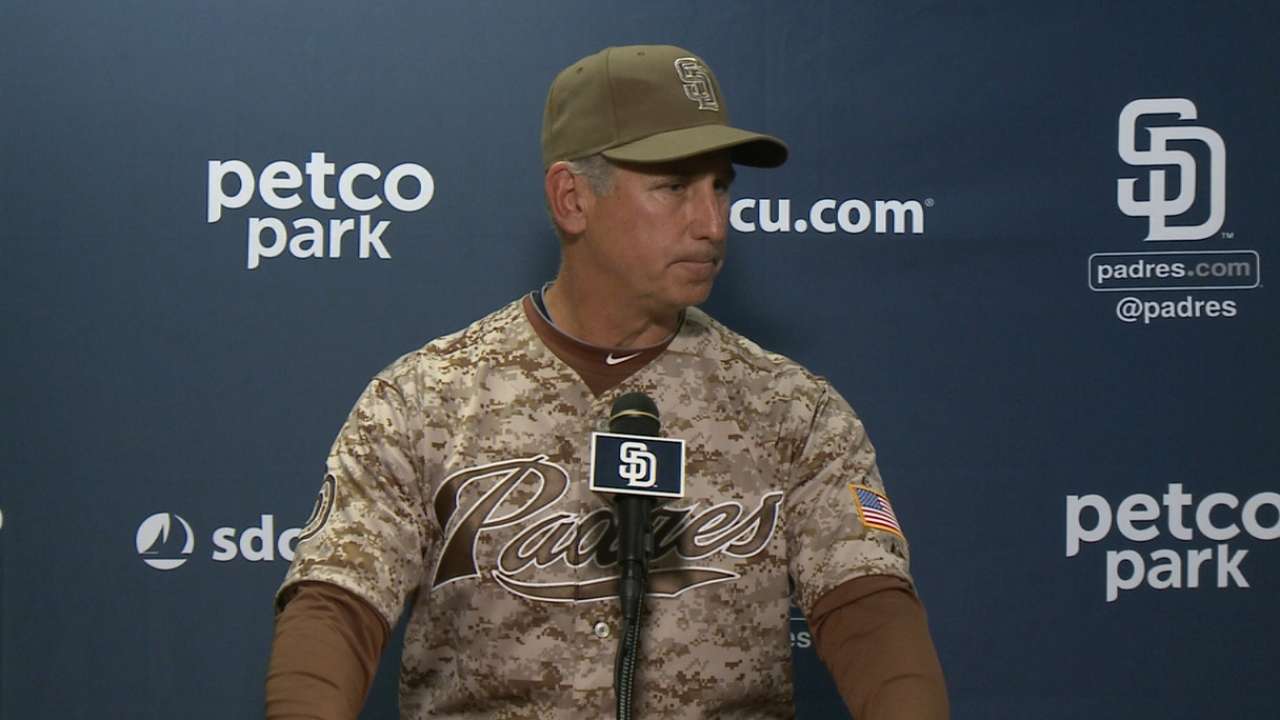 Morrow's batterymate Derek Norris, who homered and drove in two runs, appreciated what Morrow was able to do for the team in what amounted to a big win against a division rival.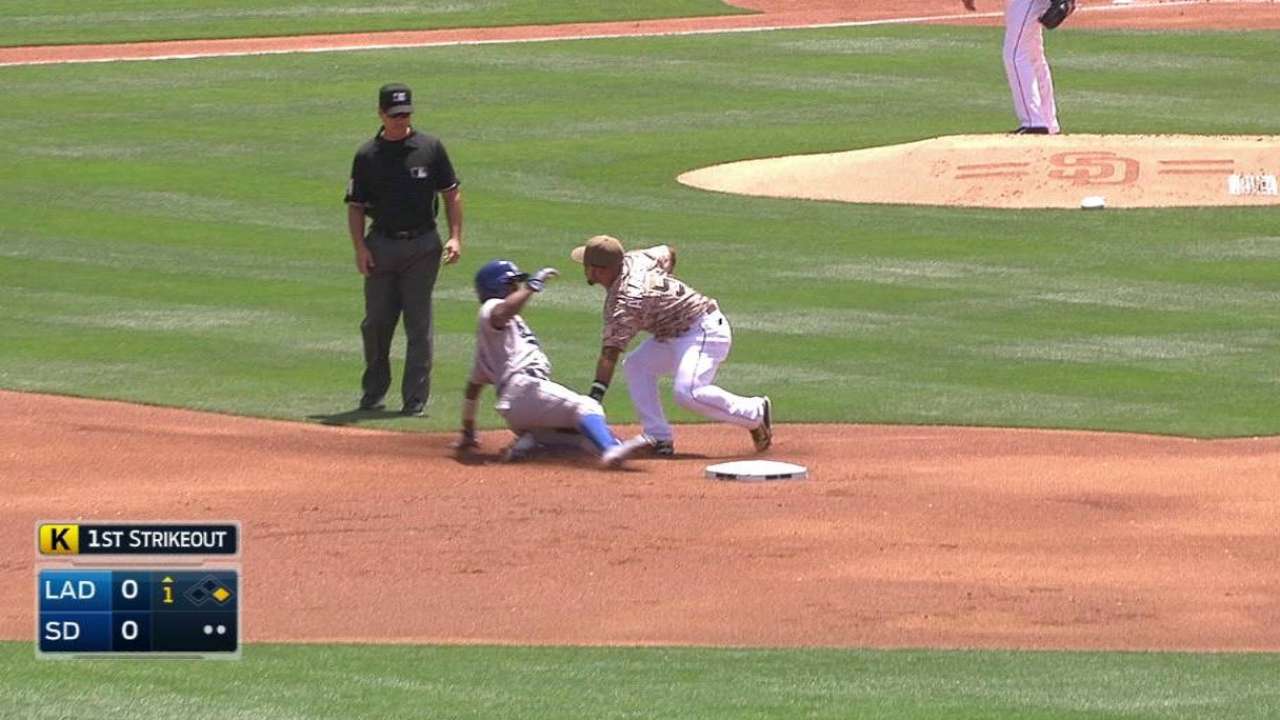 "He was great," Norris said. "He hung one slider, and that was really the only trouble he had all day. That was what we needed today, we needed a guy to step up and control the game, which was something we struggled with the last couple of games."
Tim Powers is a contributor to MLB.com. This story was not subject to the approval of Major League Baseball or its clubs.