Elias fans six, finds groove in solid spot start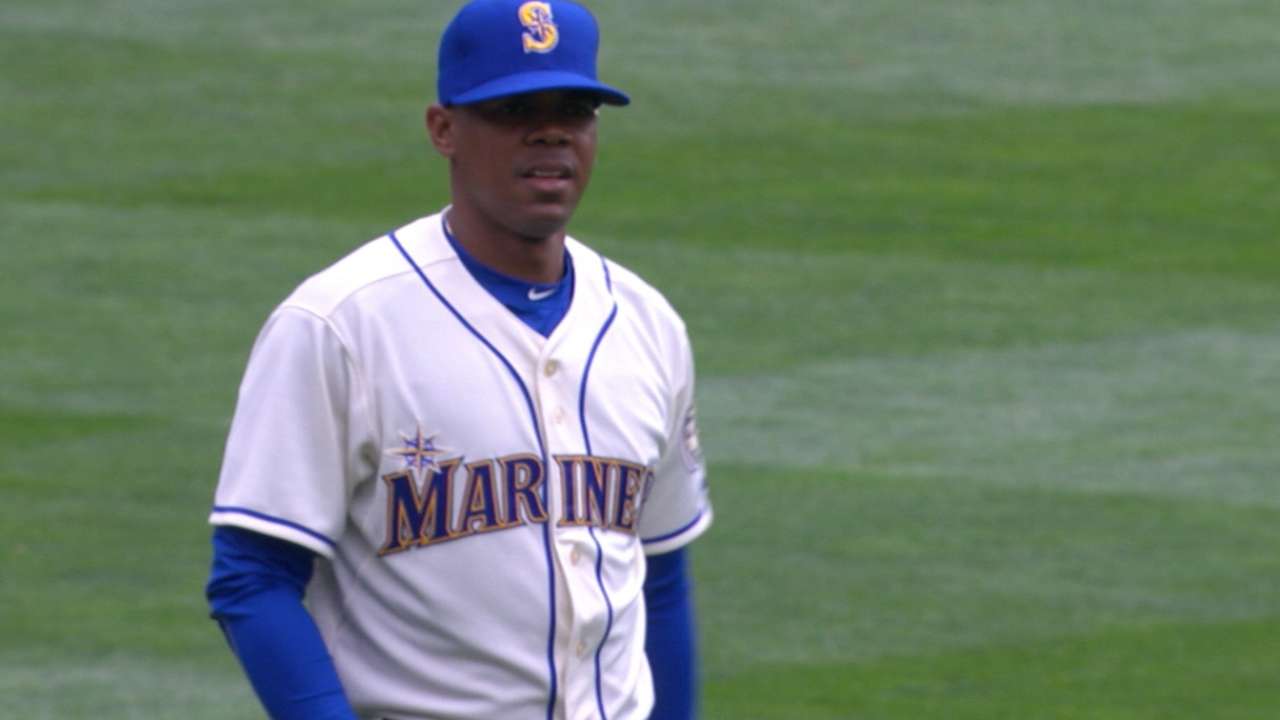 SEATTLE -- Roenis Elias didn't retain his rotation spot after an encouraging rookie campaign in 2014 -- in large part because of his struggle to control his command. A spotty start at Triple-A Tacoma did little to show improvement.
The left-hander showed an ability to develop a rhythm and hit his spots on Sunday, though, in a spot start in place of the injured Hisashi Iwakuma. Elias went 5 2/3 innings in a 4-2 loss in 11 innings against the Twins, scattering six hits and allowing two runs and three walks. Elias struck out six.
"Started to get in a rhythm as the game went along," Elias said through an interpreter. "Obviously, it's the first start of the year and just wanted to help the team get a win. I got comfortable as the game went along."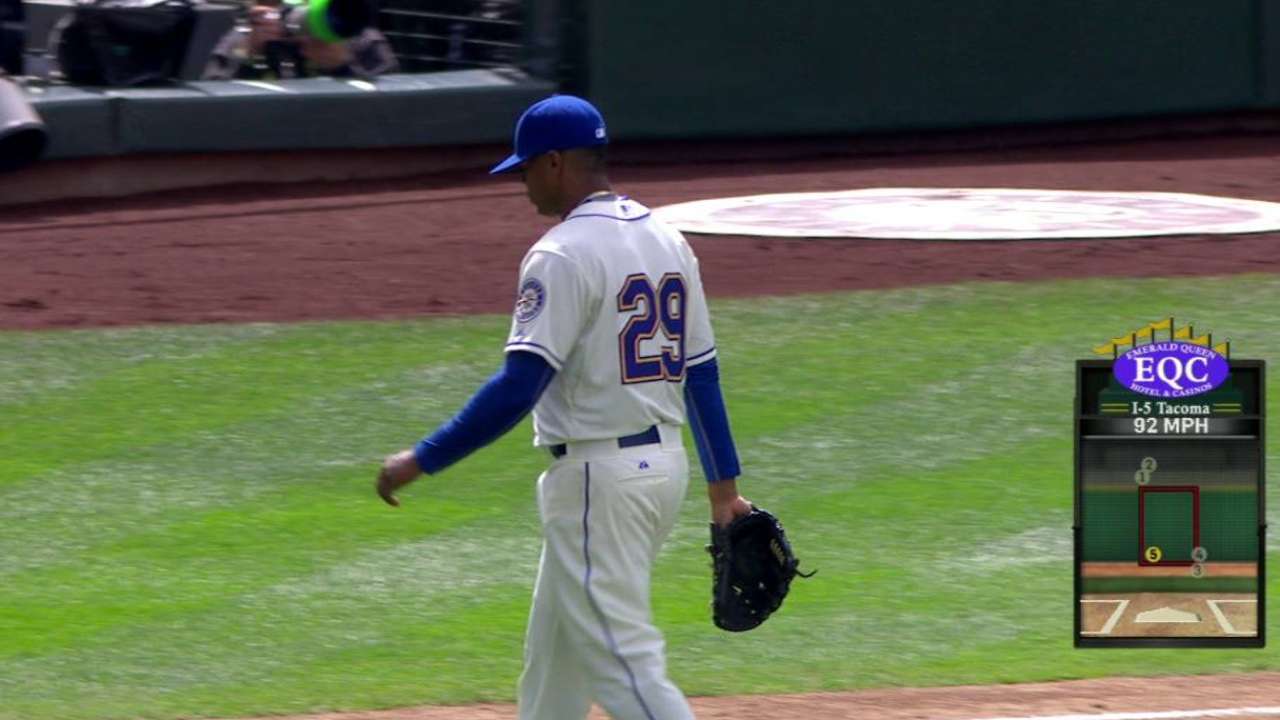 Mariners manager Lloyd McClendon was pleased with what he saw, but also thought his young lefty didn't get much help from behind the plate.
"I thought he threw the ball pretty good," McClendon said. "I thought he had a strikeout during one inning, [the Twins] ended up getting a run out of it, but I was pleased with the way he threw the ball, for the most part."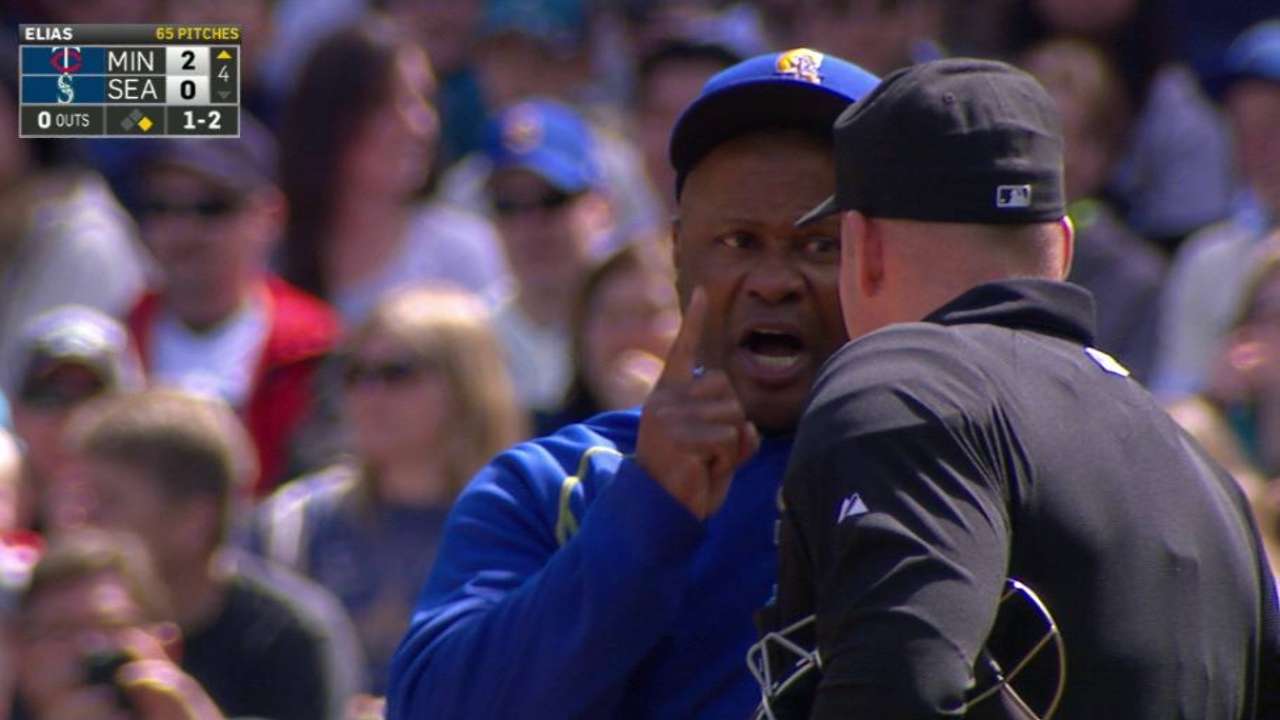 McClendon was upset Elias didn't get a called third strike against Shane Robinson in the third. Robinson ended up hitting a single and Joe Mauer followed with an RBI double. McClendon was tossed an inning later for arguing strikes and balls with plate umpire Sean Barber.
Elias said it felt good that his manager fought for him, as he also thought there were close pitches he wasn't getting called his way. Despite the speed bump in the third, though, Elias felt good about his first Major League start of the season, especially with his bumpy beginning at Tacoma.
"It was a lot better," Elias said. "Obviously it's the fourth start ... got a little more to my rhythm and the way I want to pitch. The changeup and the curveball were working really well, I just have to work on the command of my fastball a little more."
Josh Liebeskind is a contributor to MLB.com. This story was not subject to the approval of Major League Baseball or its clubs.