Avila defends Castellanos' decision to grab bunt in opener
Third baseman fields it fair, helping fuel big inning for Indians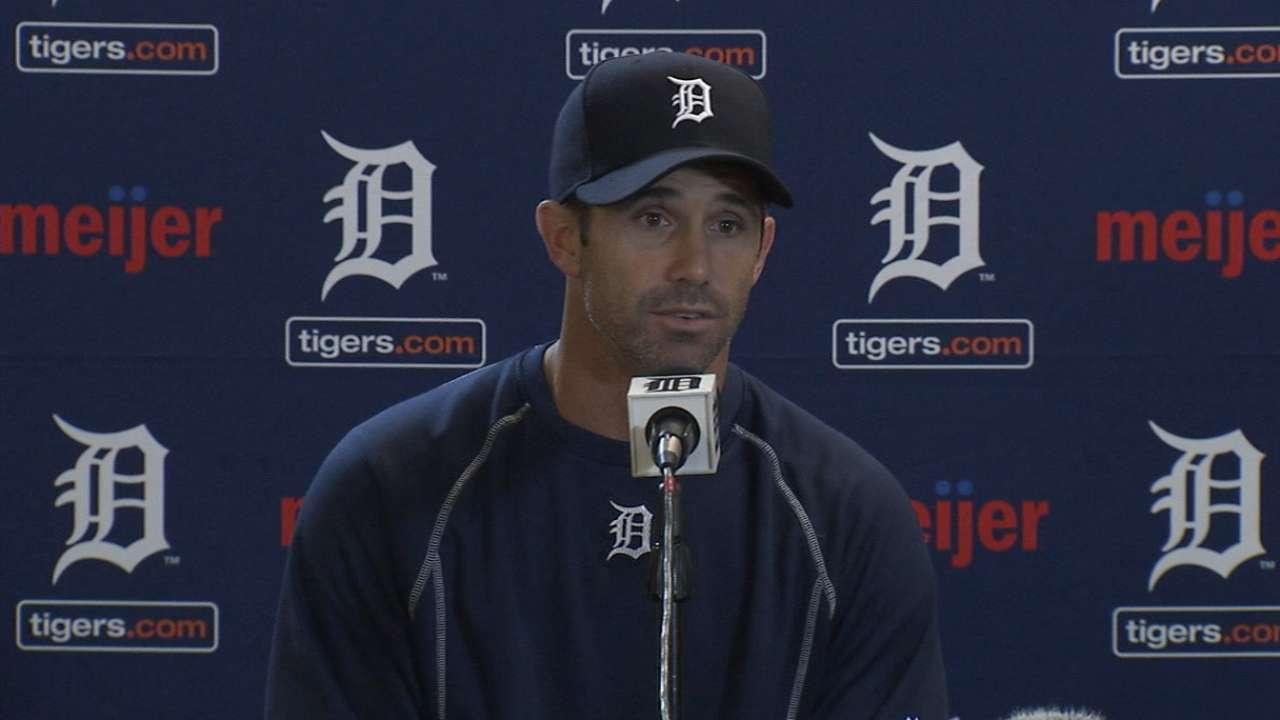 DETROIT -- The road to Shane Greene's first loss as a Tiger on Friday night included the curve of Jason Kipnis' bunt down the third-base line to help fuel a six-run fifth inning in a 13-1 defeat. Catcher Alex Avila, however, said third baseman Nick Castellanos made the right decision to pick up the ball as it swerved from foul territory back onto the line.
"I thought Nick did the right thing," Avila said. "It went foul and we could tell that it was going to stay fair once it rolled fair."
It's a read play not just on Castellanos' part, but also Avila on the other side of the ball. Together, they were reading the spin and communicating on what to do with the ball."
"As soon as [Kipnis] hit it, we were waiting for it to go foul," Avila said.
It did. Just as quickly as it rolled foul, however, it started to spin in the other direction. Nothing was going to send it back foul, Avila said, so they decided their only chance to try to grab it in foul territory was right then and there. Castellanos went to scoop it quickly, but it was too late.
"Literally, the ball didn't roll in our favor," Avila said.
Manager Brad Ausmus made a rare mound visit moments later, seemingly buying time for his replay coordinator, Matt Martin, to look at the play in the video room. However, Ausmus said, the play wasn't reviewable.
"Foul balls are only reviewable if they land on the ground behind the [base] umpires," Ausmus said Saturday morning.
What followed was indisputable. Michael Brantley hit an RBI single, Carlos Santana doubled in two runs with a line drive over J.D. Martinez's head in right field, then Brandon Moss greeted Alex Wilson with a three-run homer.
Jason Beck is a reporter for MLB.com. Read Beck's Blog and follow him on Twitter @beckjason. This story was not subject to the approval of Major League Baseball or its clubs.