Padres get rug pulled out from under them by Greinke
Poised to strike in second inning, blown chance with bases loaded sums up loss to Dodgers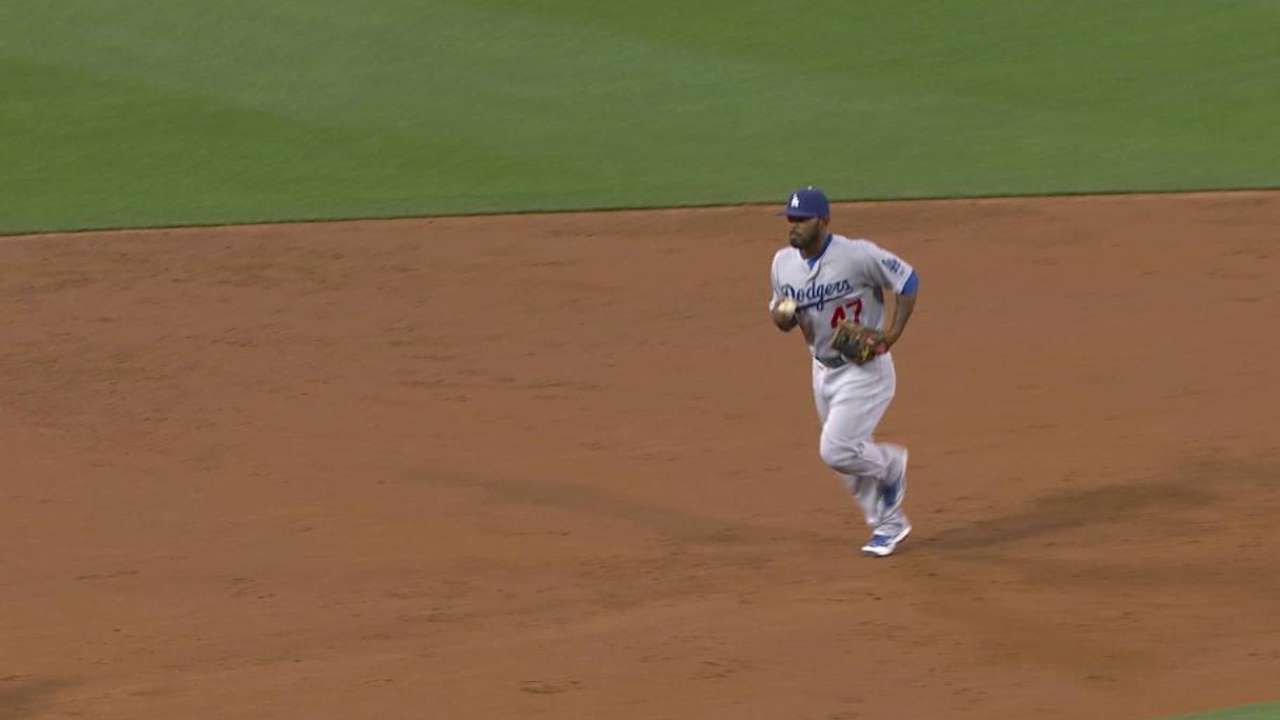 SAN DIEGO -- For a team that has essentially no luck against Dodgers pitcher Zack Greinke the last two-plus seasons, the Padres managed to load the bases against him with no outs in the second inning on Friday night.
That was the good news. What happened shortly thereafter, though, rated as a nightmare.
After Greinke walked Yonder Alonso and yielded consecutive singles to Derek Norris and Will Middlebrooks, the Padres, trailing 1-0, were poised to strike.
Next, No. 8 hitter Alexi Amarista took a called strike, fouled off two changeups and then did the same to a fastball. That's when Greinke attacked him -- softly.
"Changeup, down," Amarista said. "Good pitch."
Amarista swung through it for the first out. Andrew Cashner, the Padres' starting pitcher, stuck out and then leadoff hitter Wil Myers lined out to second baseman Howie Kendrick, who was essentially standing behind the second-base bag in a modified shift.
"That cost us two runs," Myers lamented afterward. "He threw the ball well. I felt he got out of some situations we should have capitalized on."
From there, Greinke -- now 4-0 with a 1.41 ERA in his last eight starts against the Padres - essentially coasted. He struck out seven and allowed four hits in his seven innings of the Dodgers' 3-0 victory before a sold-out crowd of 43,055 at Petco Park.
"We had one chance to break through, and we just couldn't do it," said Padres manager Bud Black. "[Greinke] made some pitches. He's an All-Star pitcher. He's one of the best pitchers in the game and it showed there. We just couldn't get the big hit."
Black said one of the most difficult aspects of trying to succeed offensively against Greinke is that you never know what pitch you're getting or where you're getting it.
"He's got the ability to keep the ball down with movement at the bottom of the strike zone and elevate it when he wants to," Black said. "His mixes pitches, changes speeds, keeps you off balance. He's a good pitcher."
Corey Brock is a reporter for MLB.com. Keep track of @FollowThePadres on Twitter. This story was not subject to the approval of Major League Baseball or its clubs.