Arenado flashes leather in victory over Giants
DENVER -- Rockies third baseman Nolan Arenado helped pitcher Eddie Butler avoid a big inning in the fourth of Friday night's 6-4 win and showed why he has won a National League Gold Glove at his position in each of his first two seasons.
After Butler gave up consecutive singles to start the fourth, Casey McGehee hit a hard grounder that Arenado backhanded with a sprawling stop near the third-base line. He then ran about 15 feet to the base to force Brandon Belt and fired to first just in time to get McGehee and complete a spectacular double play.
Butler intentionally walked Brandon Crawford and gave up a single to pitcher Chris Heston, which was his first career hit. But Butler retired Gregor Blanco on a grounder to escape the inning unscathed in large part due to Arenado's latest defensive gem.
"It had a little more spin," Arenado said. "That's what made me dive, because right when he first hit it, I thought I could just field it and go to the bag. He hasn't been running great; I know his foot's been messed up. I knew I had a chance to throw him out at first and luckily enough, I made a good throw."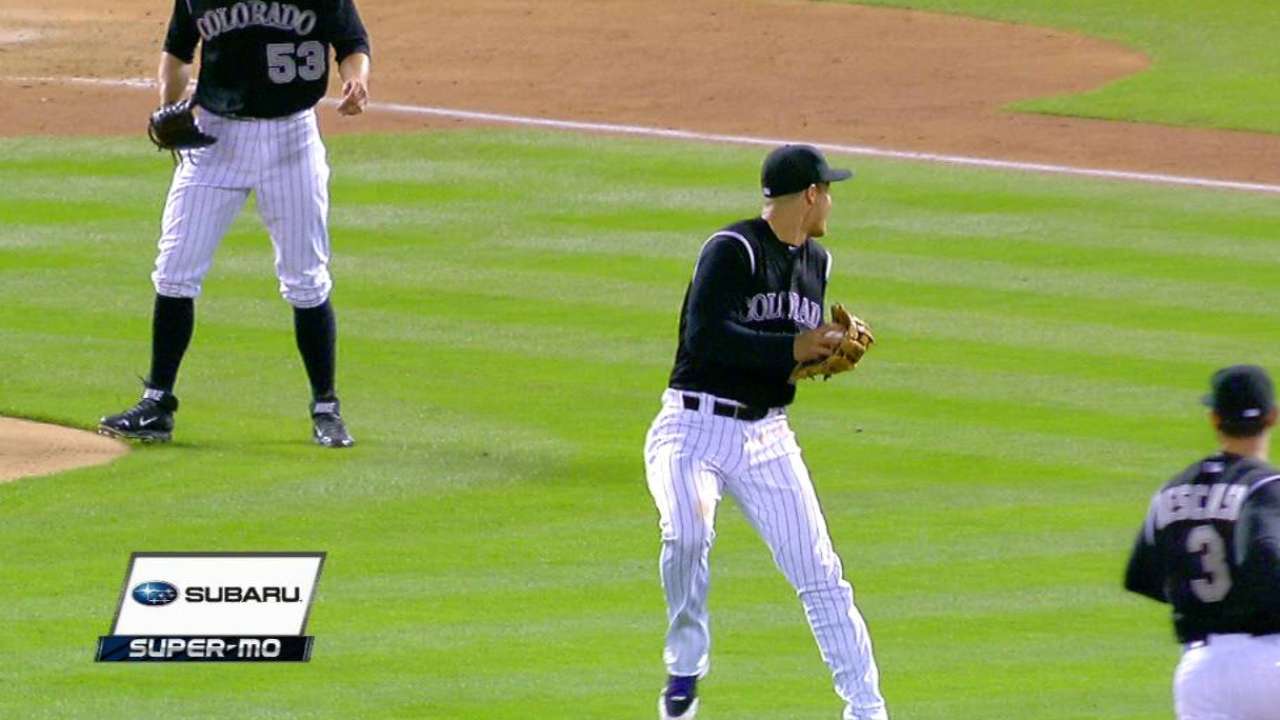 Arenado also made an eye-opening play in the seventh. He charged Blanco's leadoff bouncer while moving to his left, did a 360-degree spin and threw Blanco out.
"Nolan, it seems like almost nightly he does something to change the game defensively," manager Walt Weiss said.
Jack Etkin is a contributor to MLB.com. This story was not subject to the approval of Major League Baseball or its clubs.