Statcast delves into Lagares' amazing catch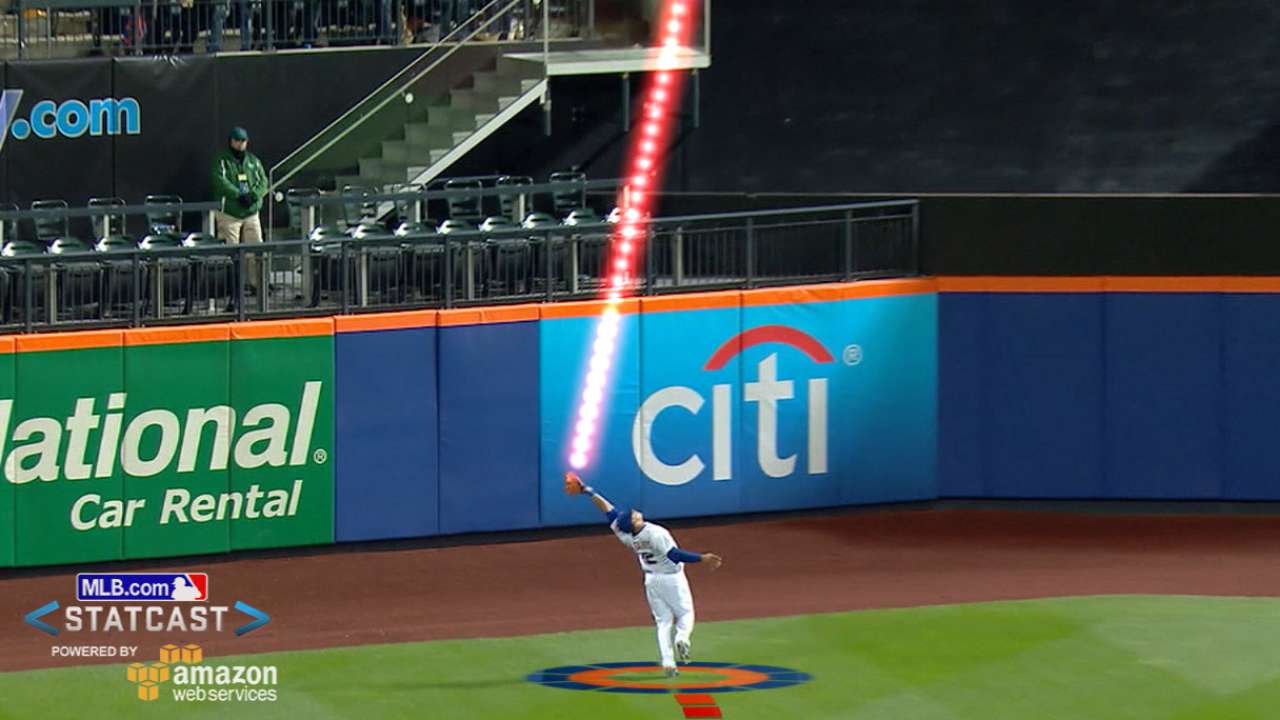 Baseball fans have seen Mets center fielder Juan Lagares pull off some amazing defensive feats during his young career, and he was at it again on Wednesday night.
The 2014 National League Glove Glove Award winner had to battle windy conditions at Citi Field, but as Statcast shows, that didn't stop him from making a fine play to rob the Braves' Jace Peterson of an extra-base hit.
Statcast, a revolutionary tracking technology, tracked the route Lagares took once Peterson smacked a deep fly ball to center off the Mets right-hander Dillon Gee. On the play, Lagares first tried to find the ball over his left shoulder, then turned the opposite way and finally reached way back to his left to haul in the ball just shy of the warning track.
To make the grab, Lagares had to run 84.4 feet from his original position. His route efficiency was 96.4 percent, where 100 percent indicates a perfectly straight line to the ball's landing spot. That's a solid score, considering the swirling wind, which was measured at 15 mph as of the start of the game.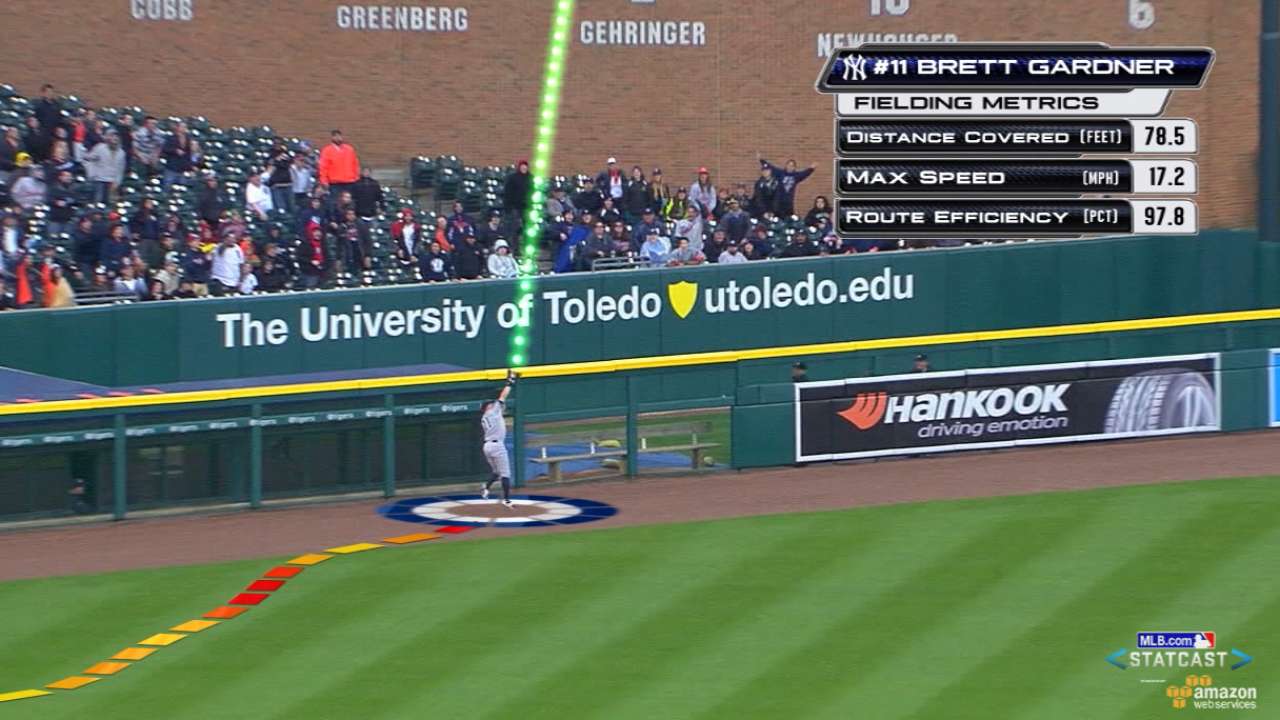 However, Statcast does show that Lagares' efficiency came up short of some of this season's other highlight catches. For example, the Astros' George Springer and the Blue Jays' Kevin Pillar scored 99.1 percent and 97.9 percent, respectively, while robbing home runs. And on Monday, the Yankees' Jacoby Ellsbury was tracked at a nearly perfect 99.5 percent efficiency on a diving grab.
Andrew Simon is a reporter for MLB.com. Follow him on Twitter @AndrewSimonMLB. This story was not subject to the approval of Major League Baseball or its clubs.