Tigers' bats have cooled following hot start
Detroit held to nine runs during four-game series vs. Yankees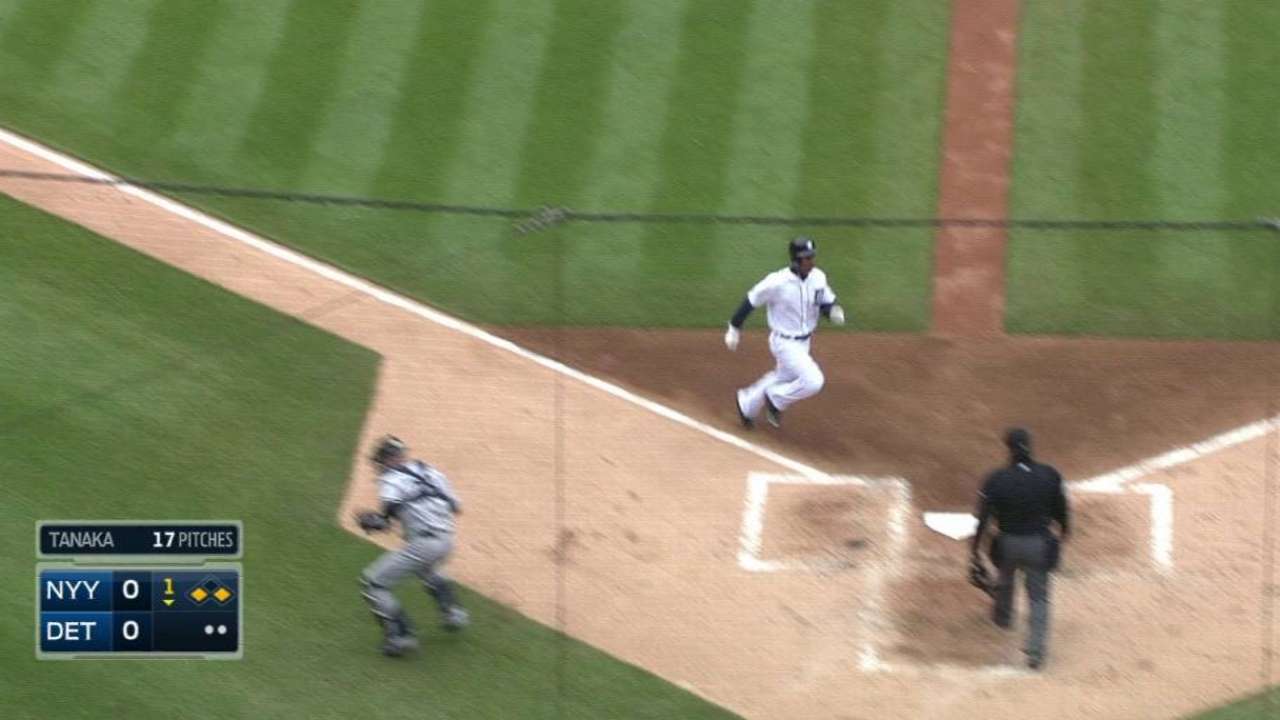 DETROIT -- Miguel Cabrera walked into the Tigers' clubhouse earlier in the week and nearly shivered at the conditions.
"It's so cold," Cabrera said, "I might bunt."
He was kidding, evidenced by his boisterous laugh a few seconds later. The way most of the week went, the conditions weren't very warm for hitting, either. But the Tigers weren't going to use that as an excuse for losing three straight to the Yankees.
"It was the same for them," Victor Martinez said. "We're all playing in the same weather. They did things better than we did."
It wasn't much easier for the guys on the mound, either.
"It's tough," Cabrera said. "We tried, but it's tough for the pitching, too. It's tough to pitch in that."
Detroit's scoring struggles predate the cold snap. The Tigers scored 47 runs during their 6-0 opening week. They've scored 30 runs in 10 games since, during which they've gone 5-5. Nine runs came last Sunday against the White Sox. They've scored two runs or fewer in each of their other four wins, games in which dominant starting pitching carried them to victory.
"Hitting is a hard thing to do," manager Brad Ausmus said. "You've got to give the pitcher some credit. That being said, we've got to score more than one run -- not necessarily today, but if we score one run on a daily basis, that's a problem."
They were due for a low-scoring loss. Masahiro Tanaka, facing the Tigers for the first time in his career, provided it. With the temperature at just 33 degrees at first pitch and never out of the mid-30s, Tanaka kept the Tigers swinging without giving them much of a chance to square up the ball.
"Everybody was trying to put the ball in play," Hernan Perez said, "and we were swinging at too many first pitches."
J.D. Martinez sent a ball off the left-field wall that might have landed in the bullpen under warmer conditions. It ended up being a two-out double in the fourth. He hit the fence again on a double with one out in the seventh. Neither time did he score.
"The bottom line, as we've seen -- on all hitters -- is you have to make your pitches," Yankees manager Joe Girardi said. "If you don't make your pitches you're gonna get hit. But he went through a tough lineup today and did a really good job."
The only run the Tigers produced Thursday was Victor Martinez's first-inning sacrifice fly after Anthony Gose hit a leadoff double. It was Detroit's only run over the final 17 innings of the series after the Tigers took advantage of four Adam Warren walks in a four-run opening inning Wednesday.
It was a chilly finish to the series, capped by a ninth-inning showdown between former Tiger Andrew Miller and the middle of the Tigers' lineup. Miller sent down Cabrera, J.D. Martinez and Victor Martinez in eight pitches, striking out Cabrera and J.D. Martinez.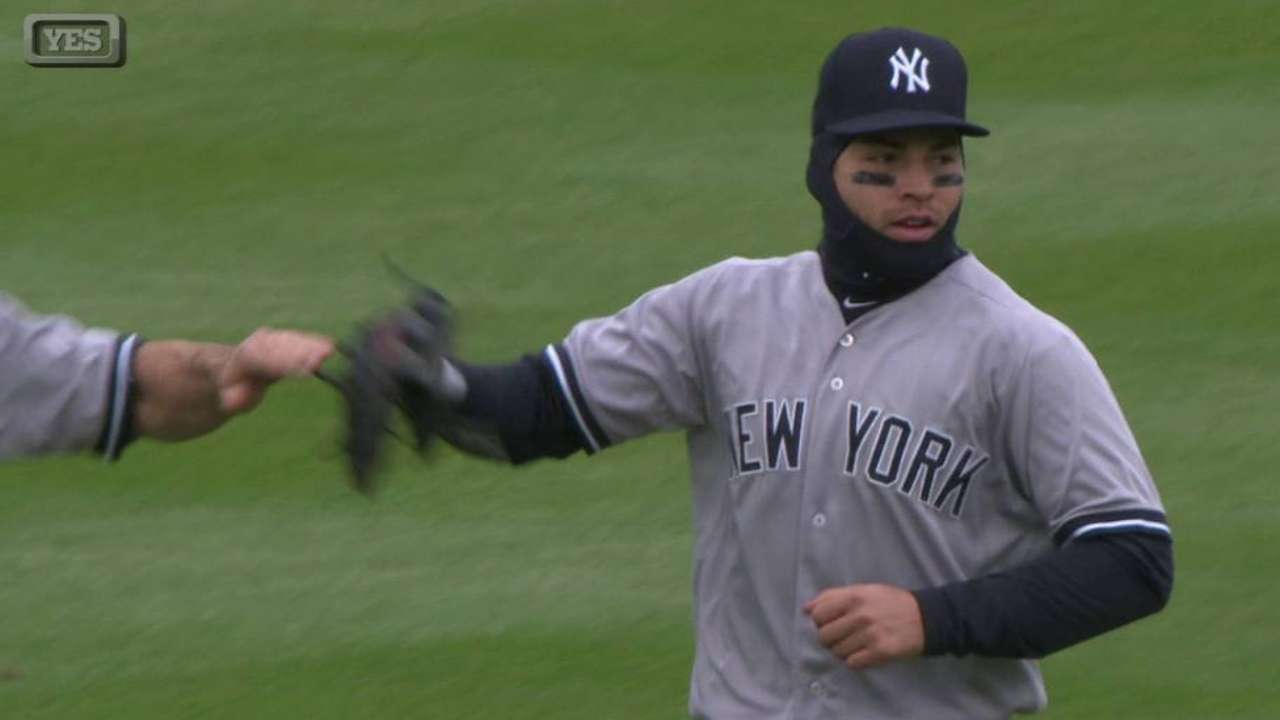 The Yankees held Cabrera to 2-for-13 in the series. Victor Martinez went 0-for-10, Ian Kinsler 2-for-16. The bulk of the offense came from J.D. Martinez and Yoenis Cespedes.
The Tigers should have a chance to get going again this weekend off an Indians staff they hit hard two weeks ago in Cleveland. That said, Danny Salazar has had his success against them, and he pitches Friday's series opener.
"It's tough, man, tough to score runs," Cabrera said. "We've just got to keep working."
Jason Beck is a reporter for MLB.com. Read Beck's Blog and follow him on Twitter @beckjason. This story was not subject to the approval of Major League Baseball or its clubs.