Rangers top prospect Gallo set to return after late start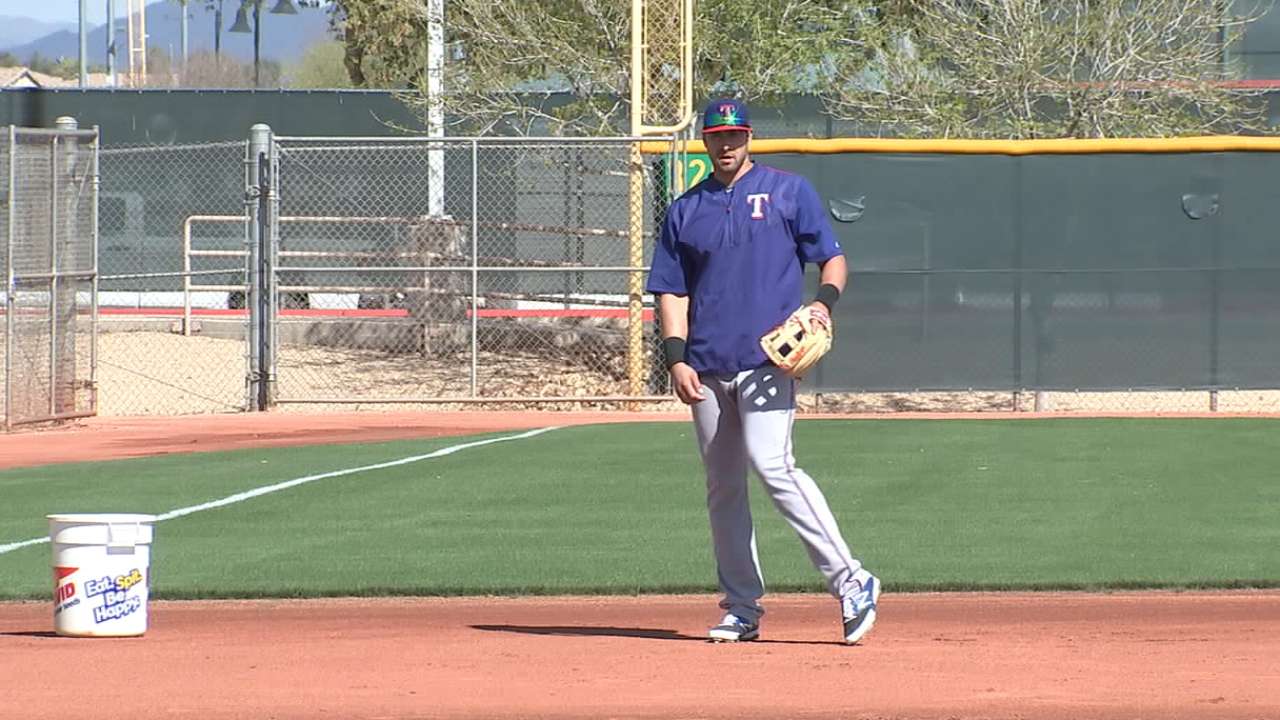 Joey Gallo is coming soon to a ballpark near you.
Gallo, the Rangers' top prospect and the No. 10 prospect on MLB.com's Top 100 list, is expected to make his season debut for the Double-A Frisco RoughRiders this weekend, according to FOX Sports Southwest. The club has not confirmed.
Gallo, the 39th overall selection in the 2012 First-Year Player Draft, has batted .263 with 104 home runs in 296 Minor League games.
The 21-year-old third baseman will start his season late due to surgery to remove a bone in his left ankle. Last year, Gallo homered 42 times, 21 each at Class A Advanced Myrtle Beach and Double-A Frisco. Gallo hit .232 in 68 games at Frisco, but more than half (31) of his 58 hits went for extra bases.
Spencer Fordin is a reporter for MLB.com. This story was not subject to the approval of Major League Baseball or its clubs.