Yankees not complaining about frigid conditions
Ellsbury: 'You can't let the weather dictate how you feel'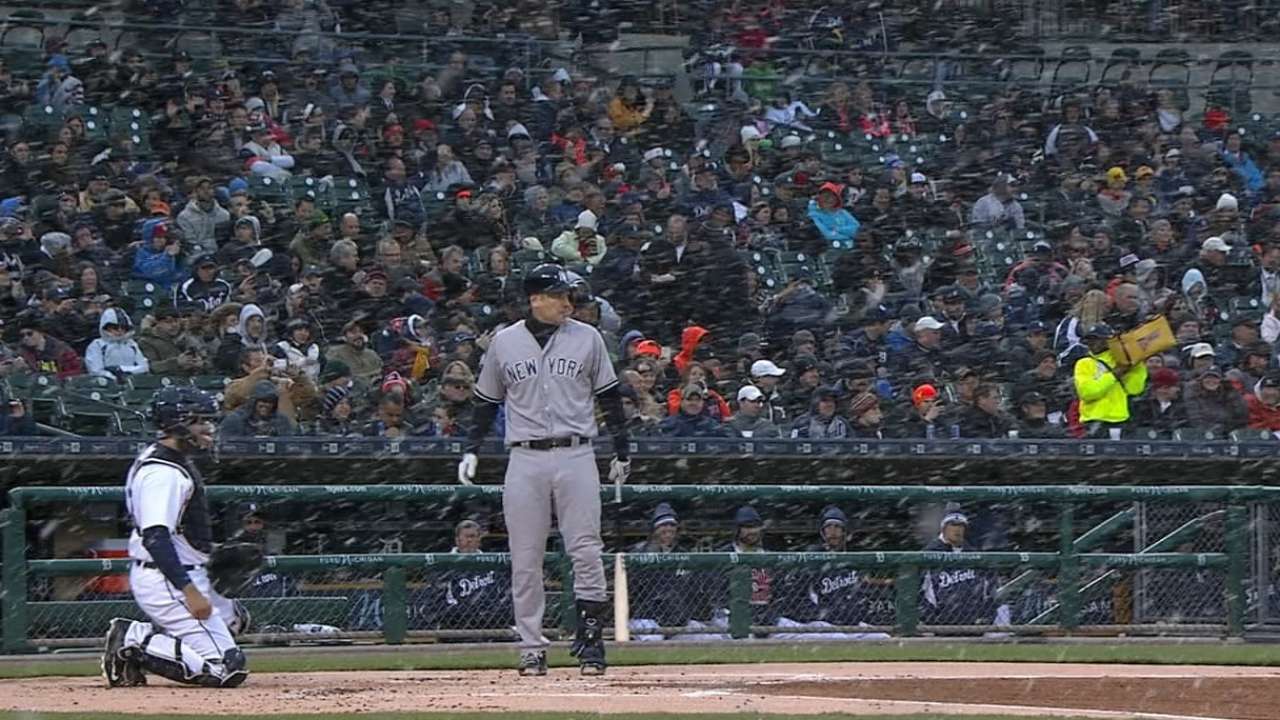 DETROIT -- It's seemed as if the Yankees have battled the weather as much as the Tigers throughout their four-game series in Detroit this week.
They had to cancel pregame batting practice Monday and Tuesday afternoon due to rain. With near-freezing temperatures and light snow falling at Comerica Park, the tarp remained on the field Wednesday afternoon.
The snowflakes had passed by the time Thursday afternoon's series finale started, but the cold had not. The temperature at first pitch was 33 degrees.
But weather most noticeably came into play during the first few innings of the Yankees' 13-4 rout of the Tigers on Wednesday night, as snow flurries swirled around the field and players emerged from the dugout sporting hoods under their hats.
"I think it's just a part of April," Yankees manager Joe Girardi said. "You're going to have to go through a few a year. It's tough conditions, and sometimes you can avoid them some years, but sometimes you can't. You have to play the games."
The biggest concern is for the pitchers, particularly in how the cold affects their ability to stay loose and grip the ball. Adam Warren said Wednesday was the first time he could remember pitching in snow.
Jacoby Ellsbury led off Wednesday night's game by taking a 91-mph David Price fastball to the chest, saying it felt like "a frozen snowball or something" with the temperature at 38 degrees.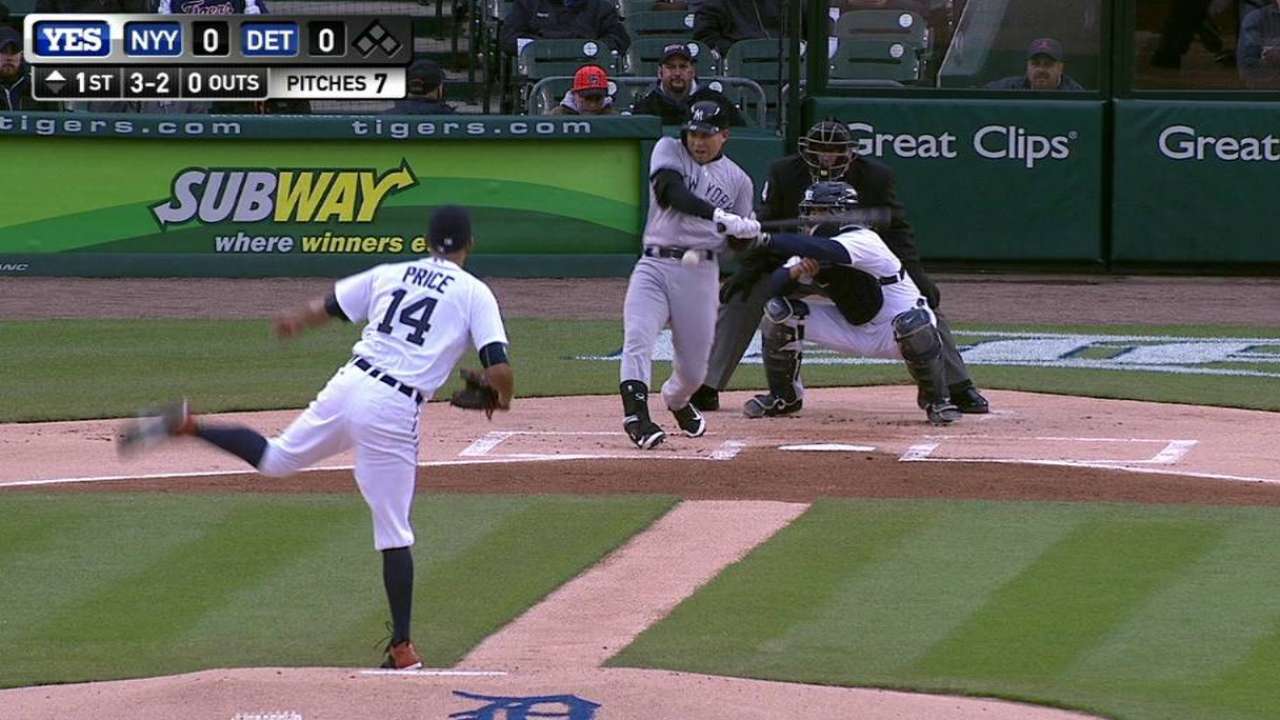 "I always say you can't let the weather dictate how you feel. You have to stay mentally strong. Both teams have got to play in it," Ellsbury said. "It's one thing I never try to let get in my head. You can't control the weather. You've got to go out there and not think about it, even though it's cold."
Around the horn
• Alex Rodriguez was out of the starting lineup for the second time this season on Thursday. Rodriguez played in each of the Yankees' first nine games on the road during this three-city trip, including a pinch-hit appearance on April 14.
Girardi said he plans to start Rodriguez in all six games of the Yankees' upcoming homestand.
• First baseman Mark Teixeira also was out of the starting lineup Thursday. But catcher Brian McCann was behind the plate after starting Wednesday night at catcher.
"He's playing extremely well," Girardi said of McCann. "We talked about it, how we were going to do this week, and he feels good."
• Bench coach Rob Thomson served as the Yankees' third-base coach Wednesday night and returned to that post Thursday. Joe Espada, the Yankees' regular third-base coach, returned home to be with his wife following the birth of their daughter.
Adam Berry is a reporter for MLB.com. Follow him on Twitter at @adamdberry. This story was not subject to the approval of Major League Baseball or its clubs.