Dodgers dispute lack of interference call in 9th
Giants' Blanco makes contact with 3B coach before scoring winning run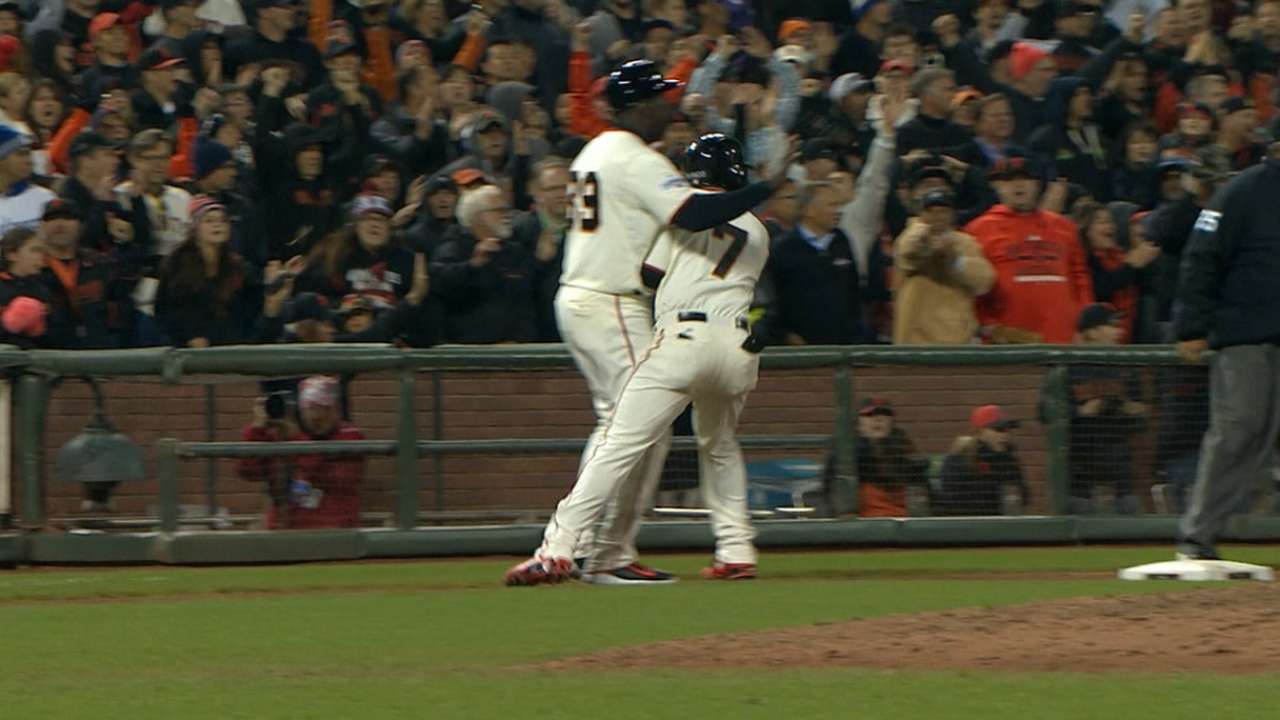 SAN FRANCISCO -- The intense ninth inning of Wednesday's 3-2 walk-off win by the Giants left a bad taste in the mouth of Dodgers manager Don Mattingly. Speaking after the game, Mattingly was clearly still upset about a non-call in the final frame that helped set up Joe Panik's game-winning sacrifice fly.
With the game tied, one out and runners on first and second, Giants first baseman Brandon Belt roped a single into left field. As pinch-hitter Gregor Blanco rounded third base, he bumped Giants coach Roberto Kelly's midsection before returning to the bag.
Mattingly quickly came out to argue with third-base umpire and crew chief Fieldin Culbreth that there should have been an interference call, but to no avail.
"The third-base coach blocked," Mattingly said. "It's obviously interference. They missed the call, basically. I don't know who was supposed to be watching, but they weren't watching."
The next at-bat, Panik lofted one high to center field for the game-winning sac fly, scoring Blanco from third.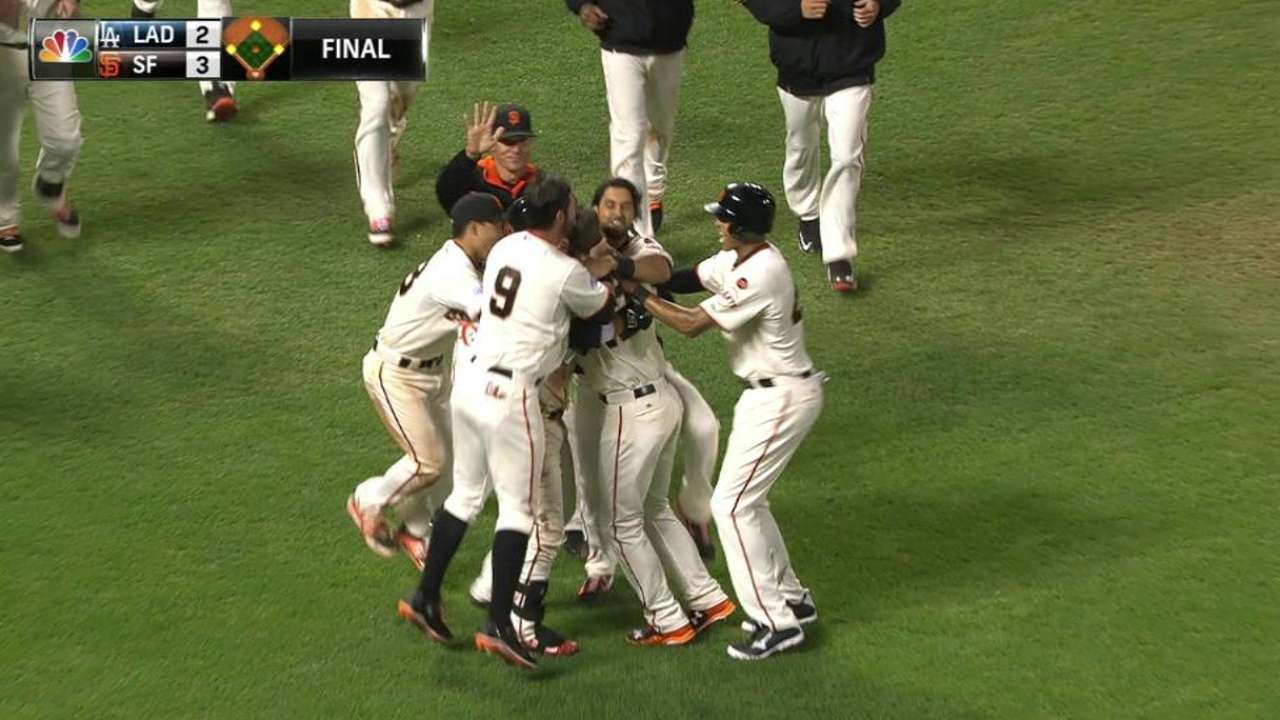 "I don't feel like he stopped me at all," Blanco said of Kelly. "I was going to stop anyway and I was going to stop right there."
Rule 7.09(h) states: "It is interference by a batter or a runner when in the judgment of the umpire, the base coach at third base, or first base, by touching or holding the runner, physically assists him in returning to or leaving third base or first base."
But Culbreth spoke to a pool reporter after the game and explained his reasoning on the non-call.
"Don came out and asked me did I see him grab him. I told him no, I did not see him grab him," Culbreth said. "There ends up being contact but the rule is pretty specific in the fact that he had to touch and physically grab him and assist him in returning to the base. That did not happen. If he doesn't physically assist him in returning to the base, then there's no interference."
Alex Espinoza is a contributor to MLB.com. This story was not subject to the approval of Major League Baseball or its clubs.