What is Yankees' secret to success vs. Price?
In last two games against Tigers' ace, New York has scored 16 runs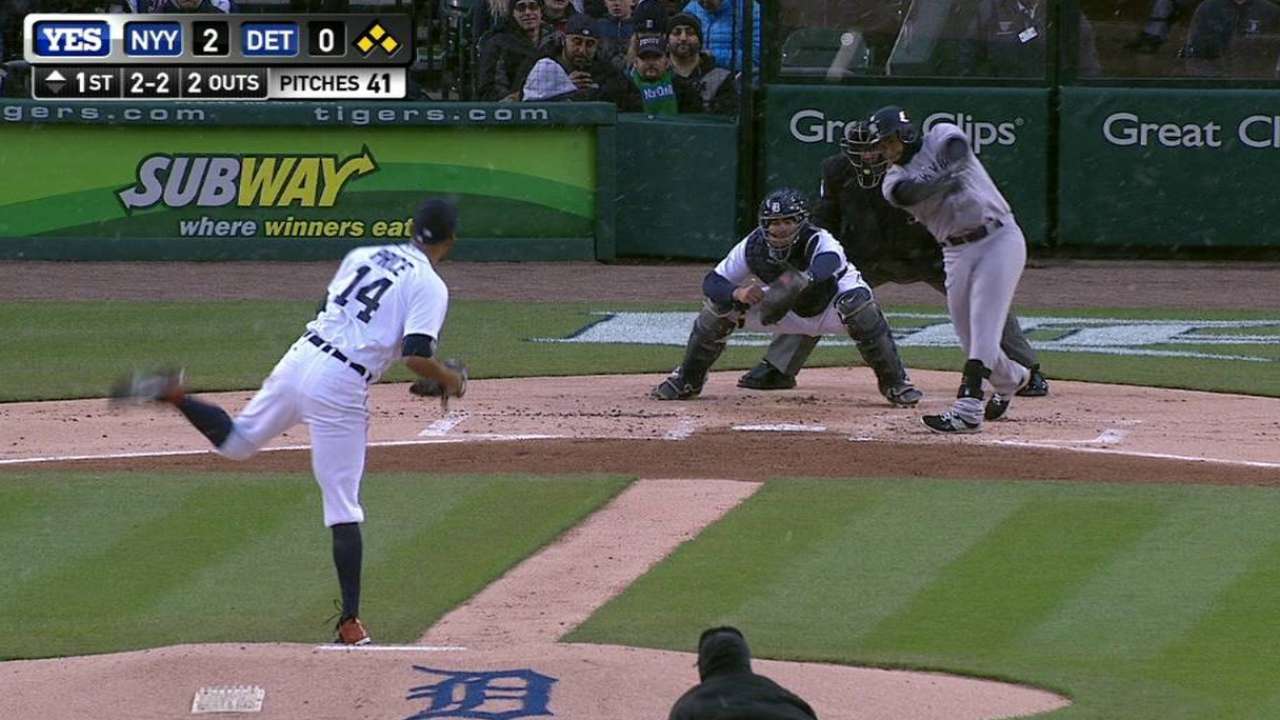 DETROIT -- David Price took the mound Wednesday night having given up one earned run in his first three starts. He's a former American League Cy Young Award-winning left-hander seemingly pitching at the top of his game.
And yet, the last two times the Yankees have seen him at Comerica Park, they've tagged him for a combined 16 runs on 22 hits in 4 1/3 innings.
"It doesn't happen very often," Yankees manager Joe Girardi said.
But the Yankees have done it twice in a row. So, what's their secret?
"We're not going to tell the rest of the league," center fielder Jacoby Ellsbury deadpanned after the Yankees' 13-4 win over the Tigers. "No, he's a great pitcher. I guess it's just one of those things."
In August, the Yankees strung together nine straight hits and scored eight runs against Price. This time around, with snow falling in Detroit, they made Price throw 51 pitches and scored six runs in the first inning alone, then came back and tacked on two more in the second.
Ellsbury reached twice during the Yankees' six-run first inning, first on a fastball to the chest that "felt like a frozen snowball or something, going at 93 [mph]," and later with an RBI single, his first of the year.
"We know our offense is very, very good," Ellsbury said. "For us to get as many runs as we did early is very important."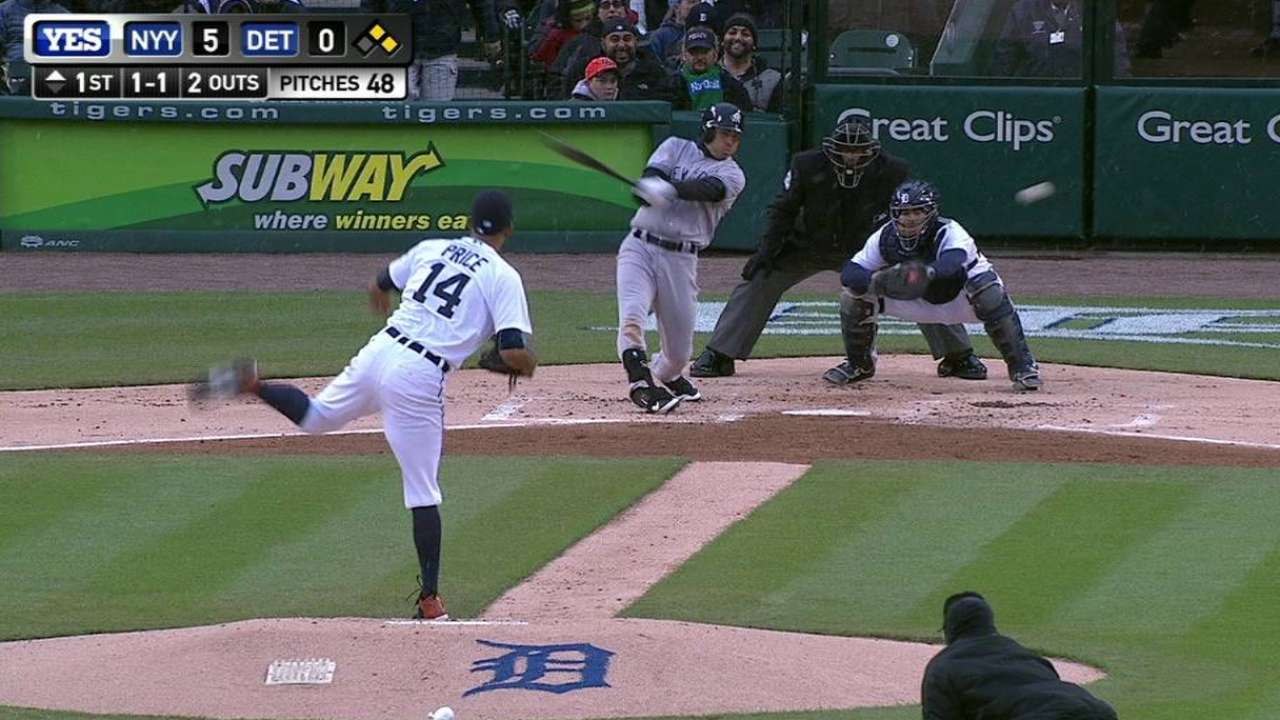 Most of the damage came from an unlikely spot in the lineup. With two outs and the bases loaded, Gregorio Petit ripped a three-run double to left field.
"It feels good to get a hit at any point, especially in a situation like that," Petit said. "Everybody thought we were going to have a tough game because of the weather. ... It was awesome. It was a great feeling for me and for the team. I was super happy."
After a 52-minute first inning in which the Tigers clawed back within two runs, Price came back out and got two quick outs in the second. But Brian McCann singled, and back-to-back triples by Carlos Beltran and Chase Headley gave the Yankees a little more breathing room.
Every player in the Yankees' lineup batted twice within the first two innings, and just about everyone got in on the unlikely rout.
"Price, to me, is one of the best lefties in the game. Being able to do what we did, it gives us a lot of confidence," Beltran said. "When the offense is good and everything is working well, we're capable of doing that.
"We're putting together better at-bats with guys in scoring position, which is good. At the end of the day, you need to get the results."
Adam Berry is a reporter for MLB.com. Follow him on Twitter at @adamdberry. This story was not subject to the approval of Major League Baseball or its clubs.