Hamels' drop his lone blemish on Phillies' tough night
Lefty avoids early-season homer bug, allows just one unearned run, which scored on missed catch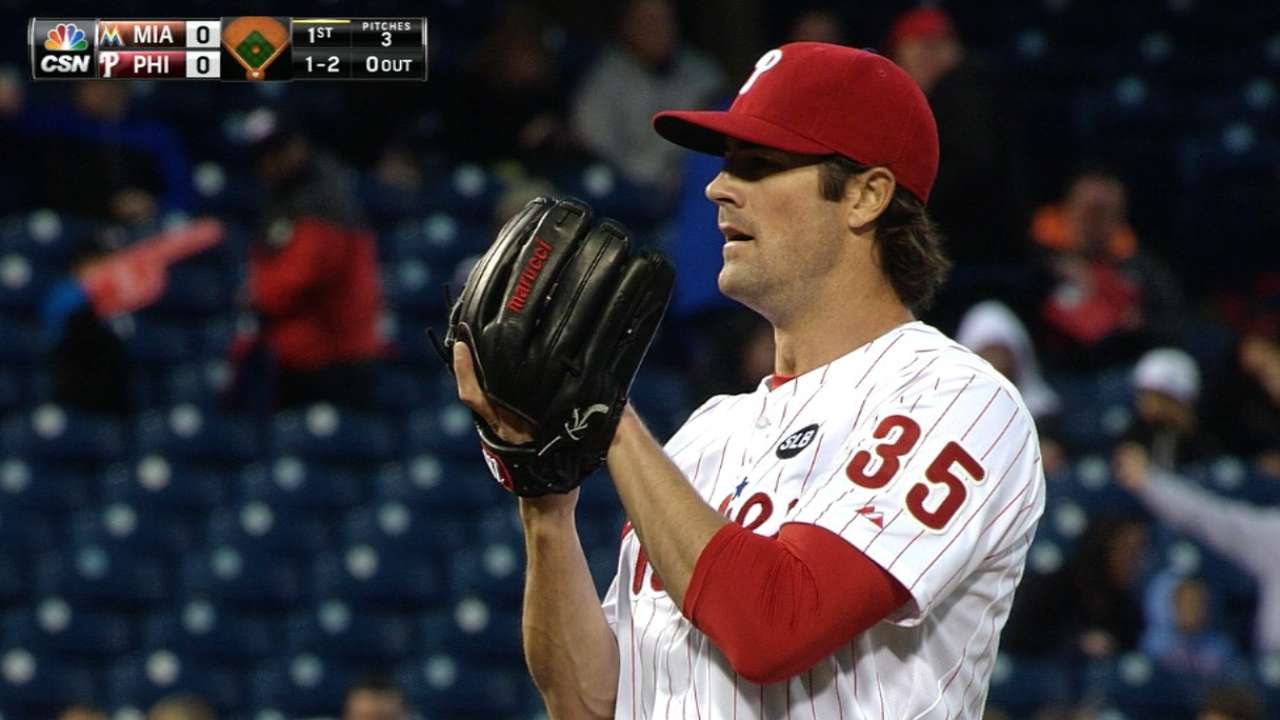 PHILADELPHIA -- Cole Hamels aims for perfection, but he is seeing that the Phillies are far from perfect this season.
Hamels allowed one unearned run on five hits and three walks while striking out five in six innings in a 6-1 loss to the Marlins at Citizens Bank Park on Wednesday night.
Hamels allowed his only run in the second inning. The Marlins had runners at the corners with two outs when Marlins pitcher Jarred Cosart hit a ground ball past a diving Ryan Howard at first base. Chase Utley moved to his left, fielded the ball and threw to first. Hamels got to the bag in time, but the ball popped out of his glove as Marcell Ozuna scored to make it 1-0.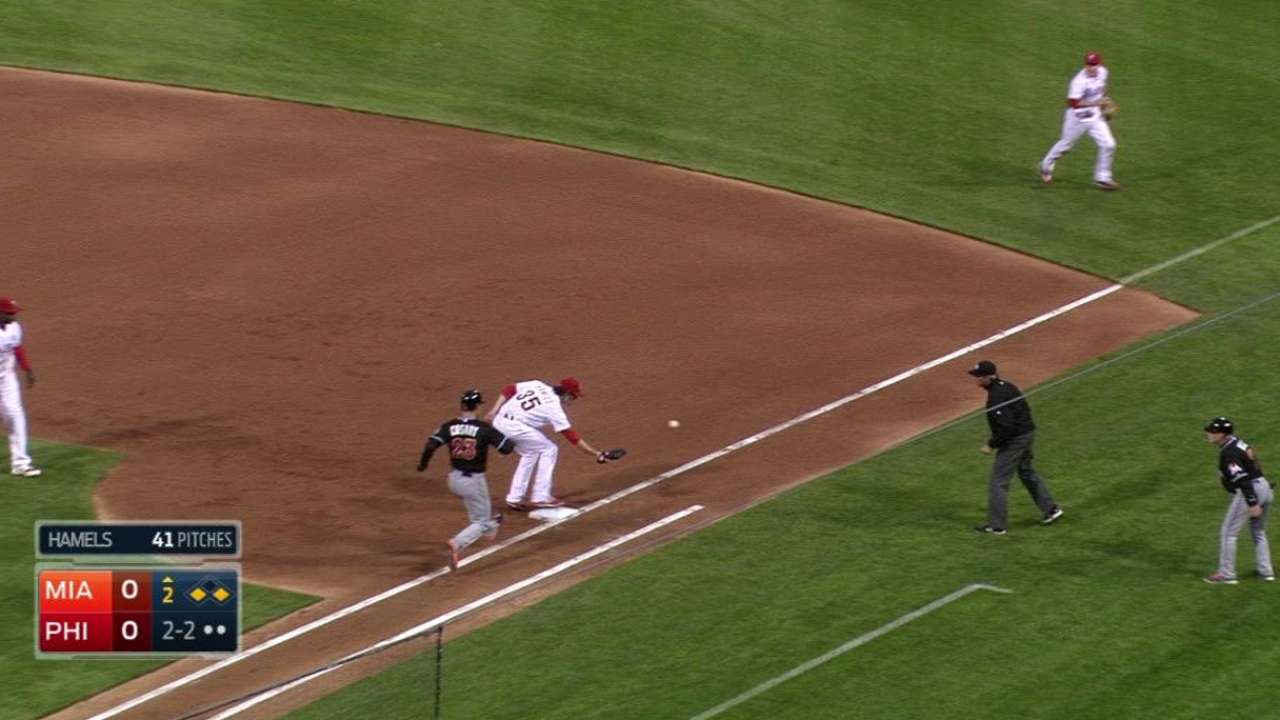 "That was all on me," Hamels said. "Chase gave me a great throw and I wasn't able to catch it."
Of course, it appeared Hamels struck out Cosart on a 1-2 pitch, but home-plate umpire Toby Basner thought otherwise. Hamels chose not to complain about the strike zone, although pitching coach Bob McClure expressed his displeasure to Basner during a meeting on the mound after the Cosart at-bat.
Hamels entered the night 0-2 with a 5.00 ERA, having allowed seven home runs and nine walks in 18 innings. A notoriously slow starter in April, Hamels at least kept the ball in the park Wednesday.
"There's still a lot of work to do," Hamels said. "You strive for perfection and you never really seem to reach it. That's kind of the case."
Todd Zolecki is a reporter for MLB.com. Read his Phillies blog The Zo Zone. Follow him on Twitter. This story was not subject to the approval of Major League Baseball or its clubs.