Kennedy throws side session, may rejoin rotation Saturday
If veteran Padres righty gets nod, Despaigne would return to bullpen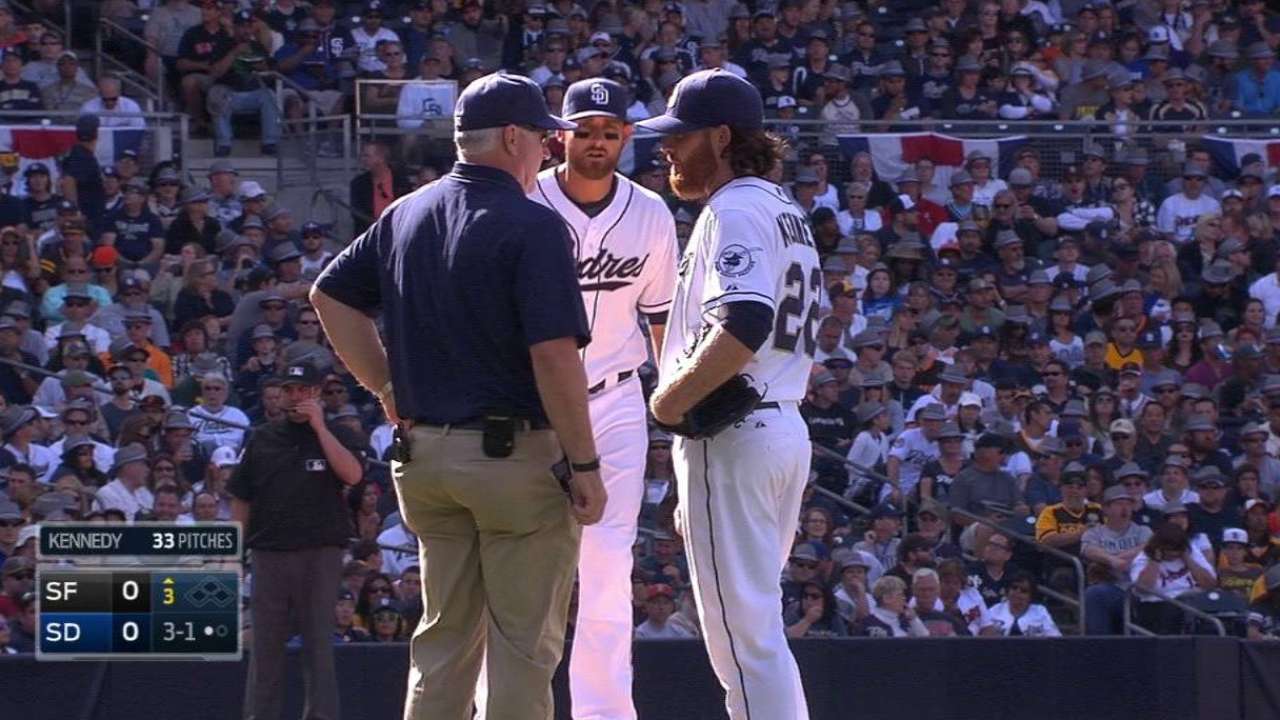 DENVER -- Padres right-hander Ian Kennedy took the final step to rejoining the rotation Wednesday, throwing a side session before the third game of a four-game set with the Rockies. If he responds well Thursday, he'll likely be penciled back into the rotation.
"Ian's side was good," manager Bud Black said. "He came out of it fine. We'll see how he is [Thursday], and make sure he's fine."
The Padres have not named a starter for Saturday, but Black hinted that Kennedy would likely return to the rotation that day. That would be his normal day to pitch.
Odrisamer Despaigne has filled in, going 2-0 with a 1.89 ERA in 13 2/3 innings. He was the long man in the bullpen before Kennedy went on the disabled list with a strained hamstring.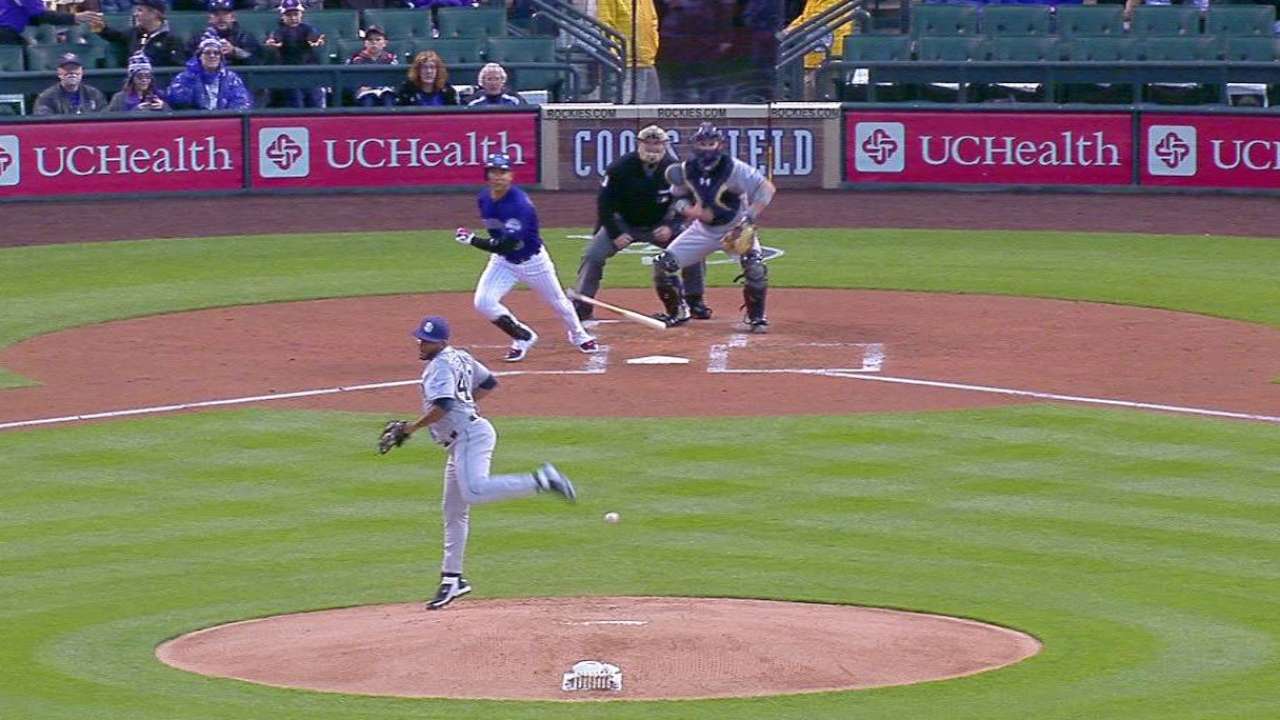 "It'll be Kennedy or Despaigne," Black said. "You wouldn't be wrong speculating either. But you wouldn't be wrong if you speculated Kennedy a little more."
Black also indicated that whatever decision is made should not affect the rest of the rotation, meaning Despaigne would likely be back in the bullpen.
"Shoot down the six-man rotation right now," Black joked, cognizant of the fact that he's got more quality starters ready than he has slots in the rotation. "That would necessitate a six-man 'pen, or a four-man bench, which I don't like."
Owen Perkins is a contributor to MLB.com. This story was not subject to the approval of Major League Baseball or its clubs.