Fowler day to day with tightness in right groin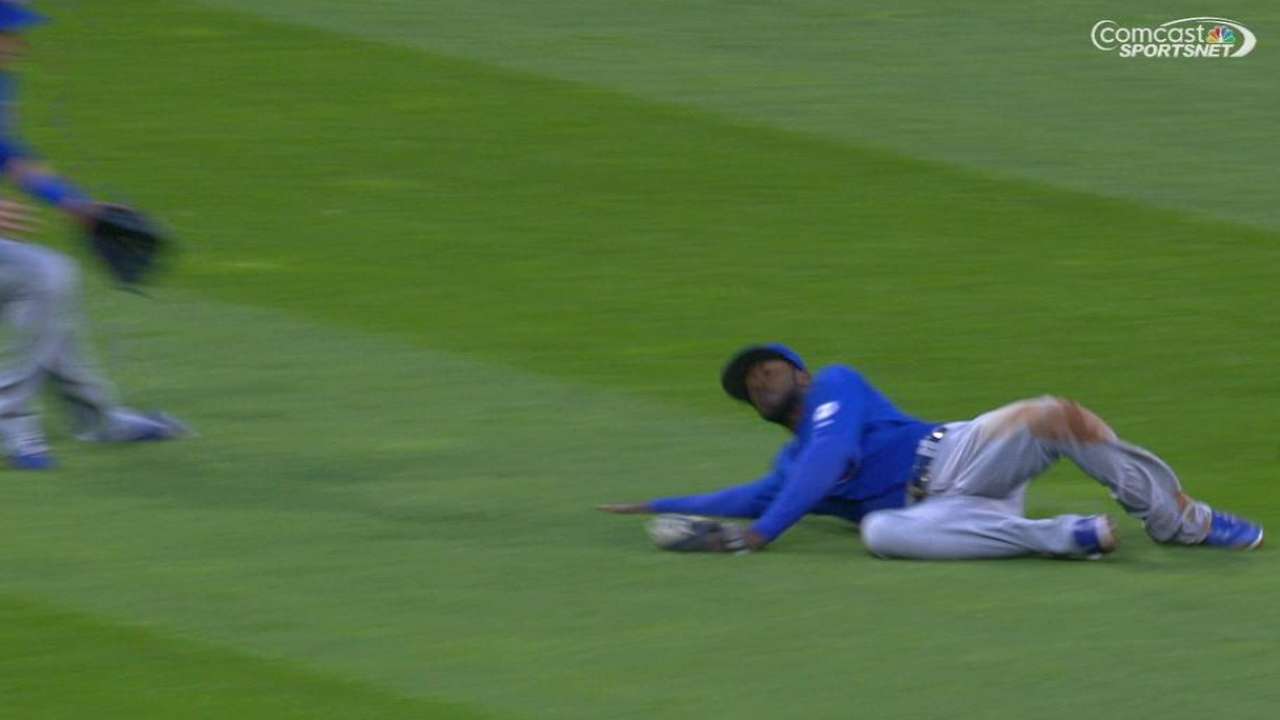 PITTSBURGH -- Cubs center fielder Dexter Fowler was pulled from Wednesday's 4-3 loss to the Pirates after two innings as a precautionary measure because of tightness in his right groin that he felt after a first-inning infield single.
Fowler, who has started every game for the Cubs, reached on the infield hit and felt some discomfort as he rounded the bag toward second. He stayed in the game and stole second base.
"We'll see how it feels when I wake up [Thursday] morning," Fowler said. "I stole a base and stuff after [he felt it]. It didn't really bother me running too much. It just started tightening up a little bit."
With Fowler out, the Cubs used Chris Denorfia in center field until the eighth inning before rookie Kris Bryant was inserted for one frame.
Fowler blamed the weather for forcing him out of the game. It was 42 degrees at game time, but with the wind, it felt more like the 30s.
Acquired from the Astros last January for Luis Valbuena and Dan Straily, Fowler shares the team lead in runs scored with Anthony Rizzo (10).
Carrie Muskat is a reporter for MLB.com. She writes a blog, Muskat Ramblings, and you can follow her on Twitter @CarrieMuskat. This story was not subject to the approval of Major League Baseball or its clubs.