Wandy to start Friday; Detwiler bumped from rotation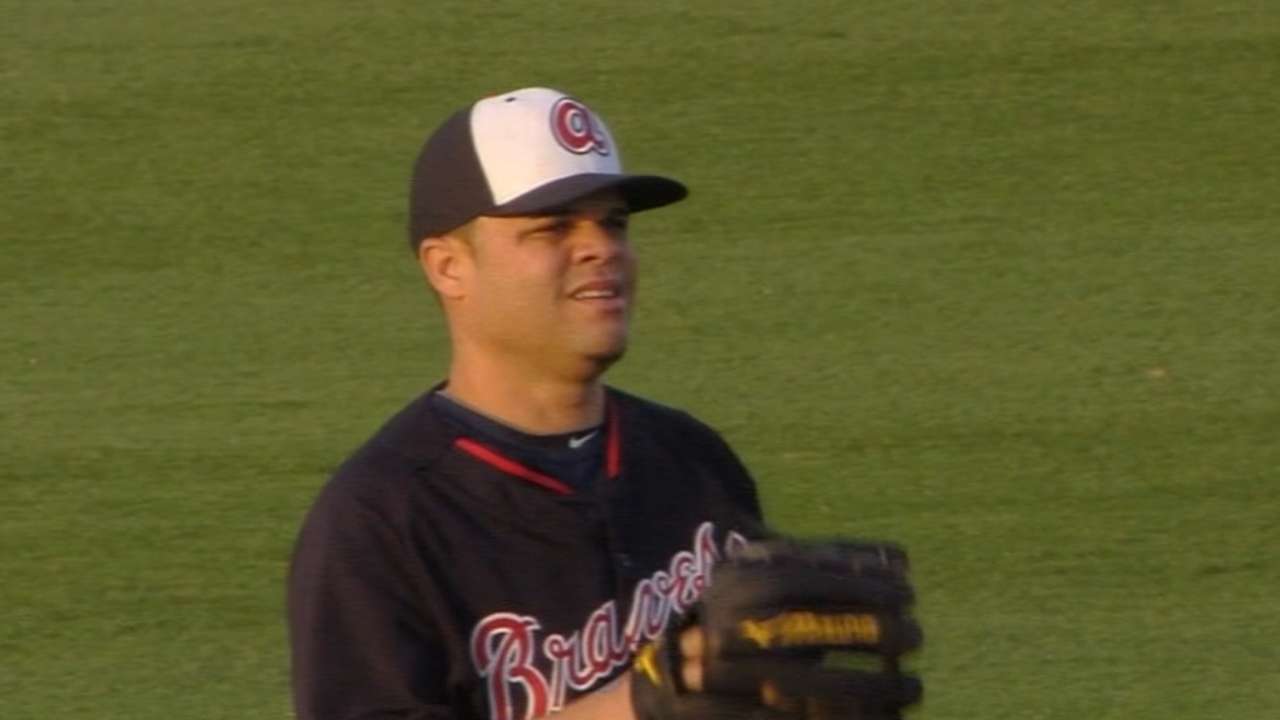 PHOENIX -- The Rangers have made a shift to their starting rotation. Veteran left-hander Wandy Rodriguez will start against the Angels on Friday in Anaheim, and he could be in line for at least two starts.
It's unclear when Ross Detwiler will start again.
"It gives [Detwiler] extra rest, and it gives him and opportunity to work on getting an extra bullpen and getting some extra time with [pitching coach Mike Maddux and bullpen coach Andy Hawkins]," Rangers manager Jeff Bannister said. "That's part of the thought process."
The Rangers, who will have to make room for Rodriguez on the 40-man roster, are expected to make a move on Friday. Texas signed the southpaw on April 6 after he was released by the Braves following Spring Training.
"The velocity is 88 to 91 mph, the breaking ball is there, and the changeup is there," Bannister said of Rodriguez. "The pitch-ability is still there. It's very similar to the guy I've seen in the past as far as the reports. He competes."
Rodriguez, 36, has allowed two runs on four hits with 10 strikeouts over seven innings (two starts) for Triple-A Round Rock this season. He was scratched from his scheduled start Wednesday.
The veteran's arrival will push Colby Lewis, who was scheduled start on Friday, back to Saturday. The Rangers plan to pitch Nick Martinez on Sunday in the series finale against the Angels and Yovani Gallardo on Monday in the series opener against the Mariners in Arlington.
The Rangers do not need a fifth starter until next Tuesday, and they did not commit to Detwiler, who has struggled on the mound all season. Rodriguez could pitch again Wednesday in the series finale against the Mariners before the team's scheduled day off on April 30.
Detwiler, who allowed five runs on seven hits in 2 1/3 innings on Sunday in a start against Seattle, is currently working on his mechanics and not available out of the bullpen.
Jesse Sanchez is a national reporter for MLB.com. Follow him on Twitter @JesseSanchezMLB. This story was not subject to the approval of Major League Baseball or its clubs.