Cardinals alerting players of pace-of-play violations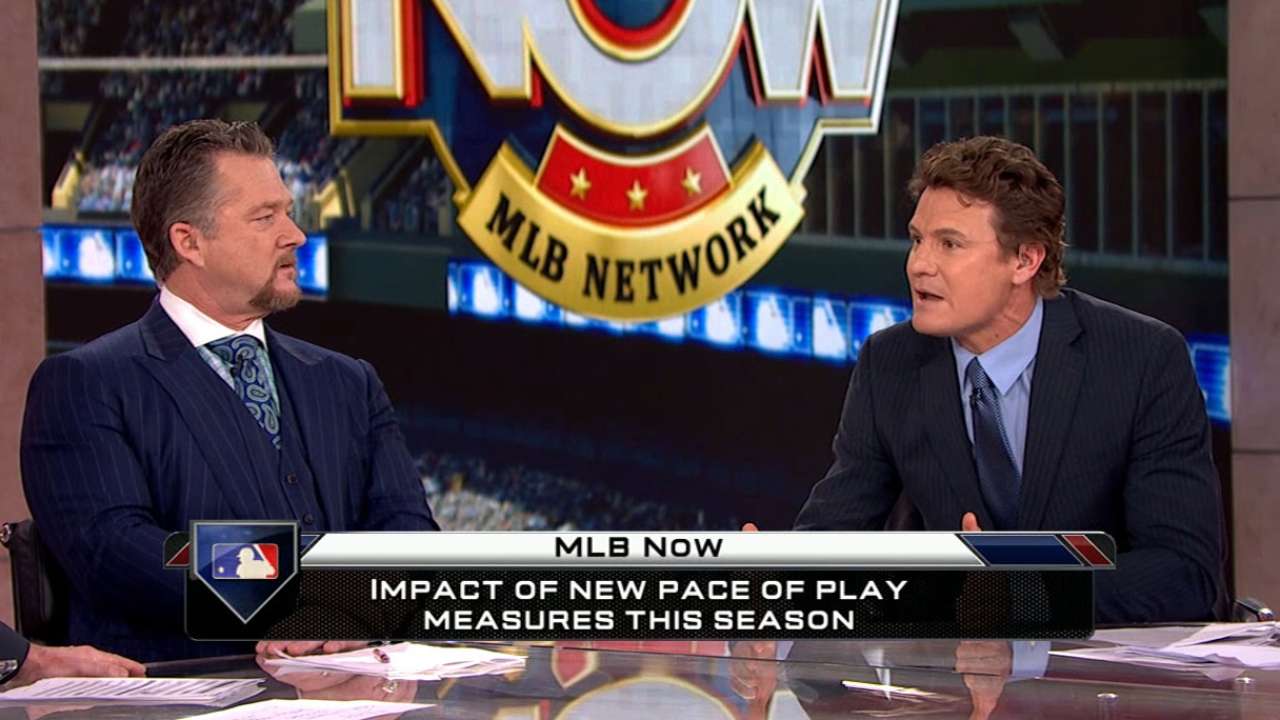 WASHINGTON -- With the ease-in period for Major League Baseball's new pace of play initiatives winding down, the Cardinals continue to alert players who violate various parts of the new rules so that they can be cognizant of those infractions before they will be subject to fines.
Those fines will begin in May, which is why MLB has been providing clubs with the names of players not in compliance since the start of Spring Training games. The intention was to offer everyone a chance to adjust old habits before there were consequences. The new rules include restrictions on when a hitter can step out of the batter's box and how long a pitcher has to warm up between innings.
Cardinals manager Mike Matheny acknowledged that the club has had repeat offenders (he did not specify whom), but that violations have been unintentional.
"I think guys, it just completely skips their mind," Matheny said. "They may step two inches outside the box and it wasn't something that they had intentionally thought about. You see everyone is kind of changing their routine. If they're going to do their practice swings, they're going to do it with one foot in the box. Keep aware of it, but not let it completely change what they're going to do."
Matheny has not drawn a lot of attention to the new mandates, as was the case throughout spring, as he did not want players distracted from their jobs because of concern over pace-of-play rules.
"Just play the game and if we have to make adjustments we will, instead of trying to do these wholesale changes when it's not even necessary," Matheny said. "I think we've been pretty good in the past about not taking too much time in between with the guys on the mound and the same with the guys in the box."
Jenifer Langosch is a reporter for MLB.com. Read her blog, By Gosh, It's Langosch, follow her on Twitter @LangoschMLB and like her Facebook page Jenifer Langosch for Cardinals.com. This story was not subject to the approval of Major League Baseball or its clubs.