On gameday, stay out of Shark's way
Teammate Eaton describes big right-hander's competitive spirit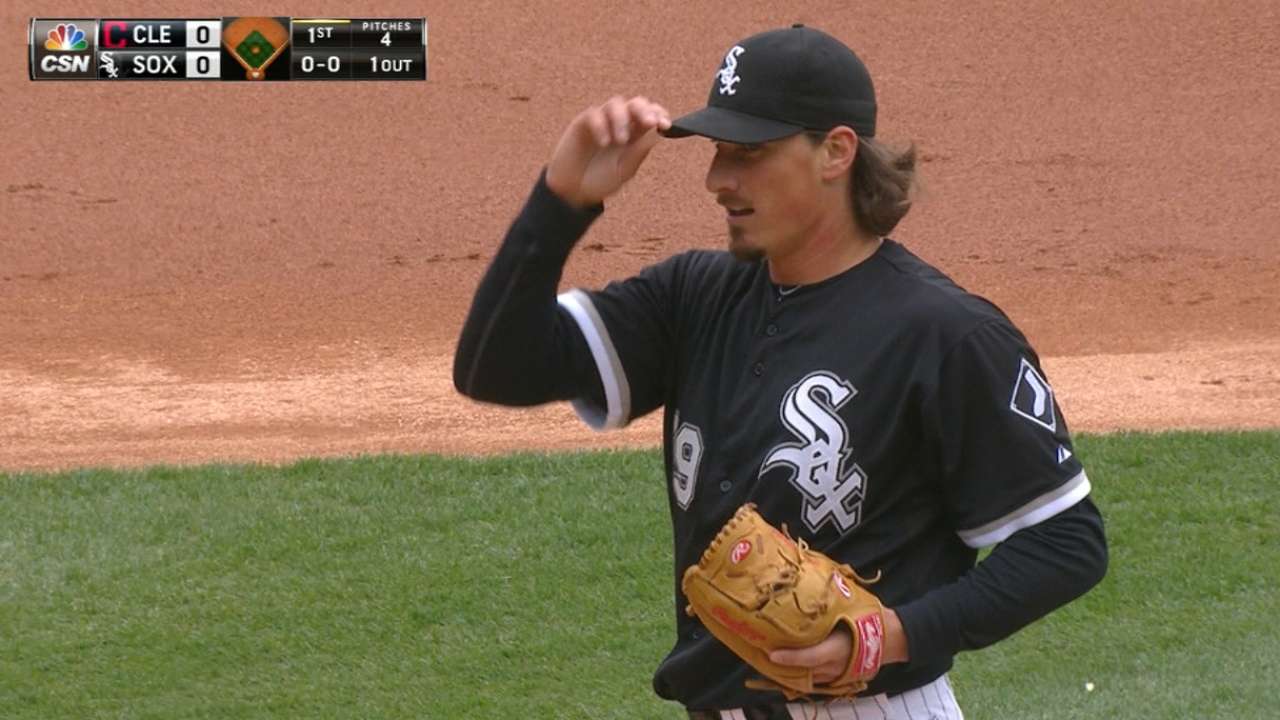 CHICAGO -- Adam Eaton already has learned a key trait belonging to Jeff Samardzija in their short time together as White Sox teammates.
On days he's starting, don't mess with the big right-hander.
"You can just tell," said Eaton, explaining Samardzija's intense focus after he picked up his first White Sox victory during Wednesday's 6-0 whitewash of the Indians at U.S. Cellular Field. "There are some pitchers that are fun loving that will talk to everybody, that will high-five guys, that will do whatever. It doesn't matter what music is playing.
"But [Samardzija] gets here really early in the morning, and everything is about him that day. Not in a sense of selfishness, but in a sense of, 'Hey, I'm focused on what needs to be done and the task at hand.'
"During the game it's the same thing," Eaton continued. "Some people you can talk to, but he is very focused on what he can do. I think his competitiveness of football comes out in himself in pitching, and it's awesome to see."
The White Sox were very thankful for Samardzija's makeup in Wednesday's afternoon series finale, when he didn't have his best stuff but still managed to throw six scoreless innings. In fact, Samardzija stood at 93 pitches after four innings, and he not only qualified for the victory, but pushed through six frames.
Cleveland had first and third with one out in the second, but a slick running catch by third baseman Conor Gillaspie on Lonnie Chisenhall's pop fly prevented any runs from scoring. Samardzija got a Brandon Moss flyout with the bases loaded and two outs in the third, and after Moss opened the sixth with a double, Samardzija stranded him at third.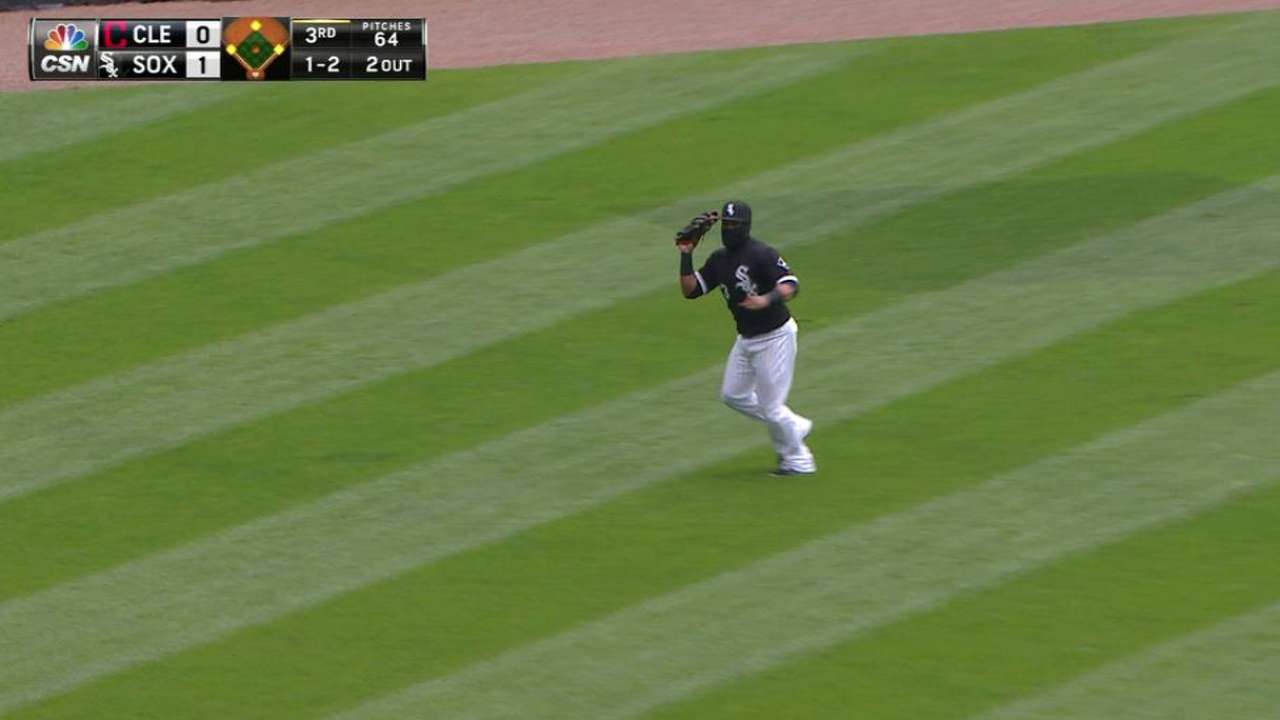 Samardzija gave credit to his offense, which knocked out 13 hits against reigning American League Cy Young Award winner Corey Kluber. As for why Samardzija considered his stuff "subpar," one need only look at the 43-degree game-time temperature for part of the reason.
"It was cold, man, trying to get that arm warmed up," Samardzija said. "I felt like around the 60th, 70th pitch, we started getting going where we wanted.
"It was just a battle out there. It was tough conditions, and when you get that early lead and you have the faith in your defense just to throw it over the plate, and they make some great plays for me, it makes the day a lot easier."
"We made him work," Cleveland manager Terry Francona said. "We got [his pitch count] up there, and then all of sudden he got through the sixth."
Eaton laughed when asked if dealing with gameday Samardzija is akin to staying away from a pitcher throwing a no-hitter. You can talk to him, Eaton clarified, but it's clear he's bound and determined to give the team a good outing and his absolute best.
"Nothing will get in his way to do that," Eaton said. "I've been around the game for long enough that you can kind of feel guys like that. But like I said, his mental focus and physical preparation in the morning before the game, you can tell he's focused on what he has to do."
Scott Merkin is a reporter for MLB.com. Read his blog, Merk's Works, and follow him on Twitter @scottmerkin. This story was not subject to the approval of Major League Baseball or its clubs.