Yankees make Tigers pay the Price in rout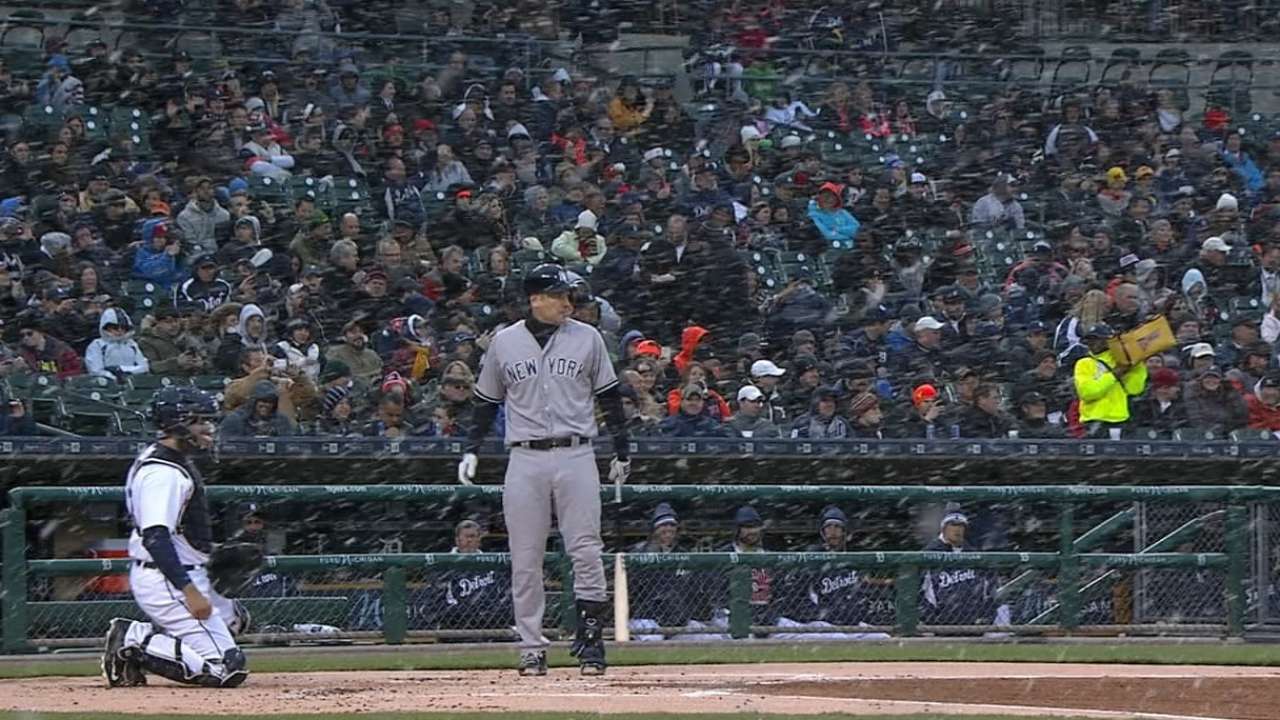 DETROIT -- David Price said he had forgotten his last meeting with the Yankees, who put up nine consecutive hits against him last August. The Yankees seemed to remember, sending 11 batters to the plate in a six-run opening inning and 21 batters over 2 1/3 innings in a 13-4 win over the Tigers on a chilly Wednesday night at Comerica Park.
On a night when the temperature sat at 38 degrees at first pitch, Price and Yankees starter Adam Warren combined for 10 runs and 87 pitches over a 52-minute opening inning. While Warren settled down after four first-inning walks, the Yankees kept up the pressure on Price, scoring two runs on three straight two-out hits in the second inning, including back-to-back triples from Carlos Beltran and Chase Headley.
"As well as he's pitched against us, yeah, it is kind of strange," Yankees manager Joe Girardi said. "The last time we faced him, we didn't really hit him too hard. We had a bunch of ground balls that went through the hole, and we had some things really go our way. We were swinging the bats good tonight."
Price exited after two more hits in the third. Didi Gregorius' two-run double in the fourth off Angel Nesbitt put New York into double digits.
"I don't care how I feel or what the stuff feels like. I have to be able to go out there and get outs," Price said. "That's what pitchers do. That's what the great pitchers do. That's what I did not do today, and that was the result."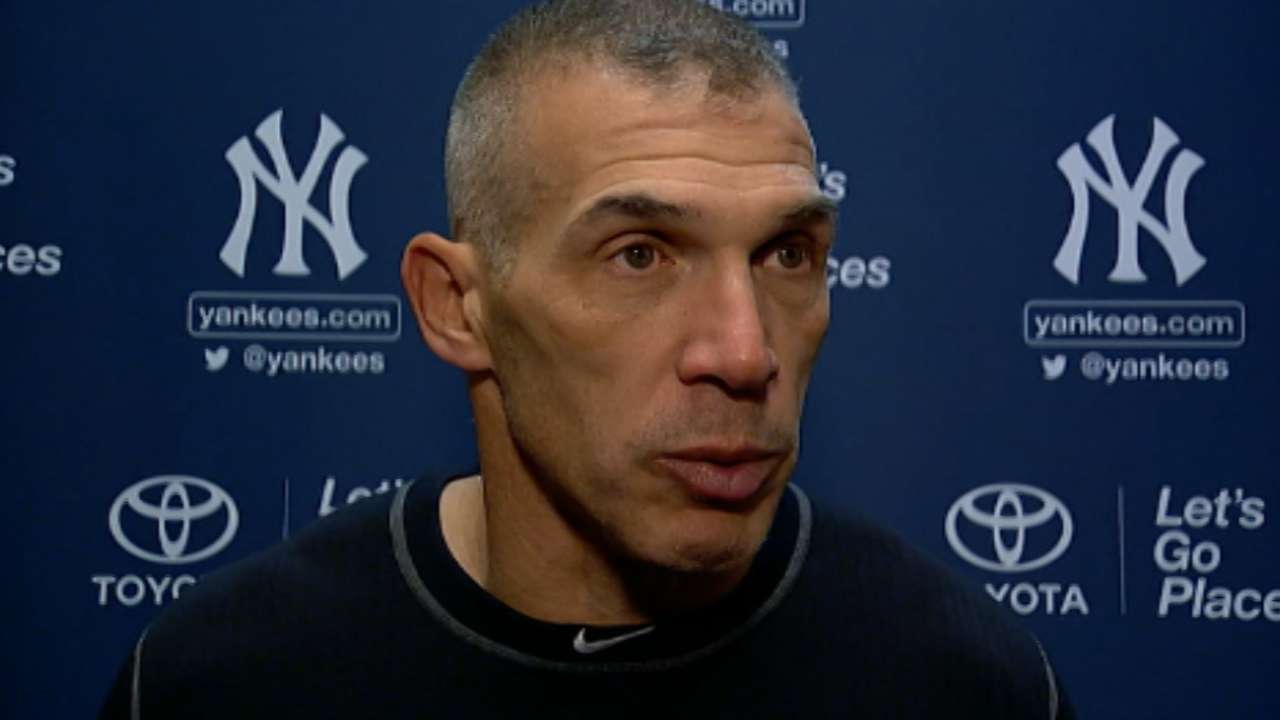 MOMENTS THAT MATTERED
Picking up where they left off: The last time the Yankees saw Price, they racked up eight runs and nine consecutive hits off the former American League Cy Young Award winner. Price didn't fare much better in the rematch, as the Yankees scored six runs and forced him to throw 51 pitches in the first inning alone. Second baseman Gregorio Petit delivered the biggest blow, clearing the bases with a two-out double to left to give the Bronx Bombers a 5-0 lead. More >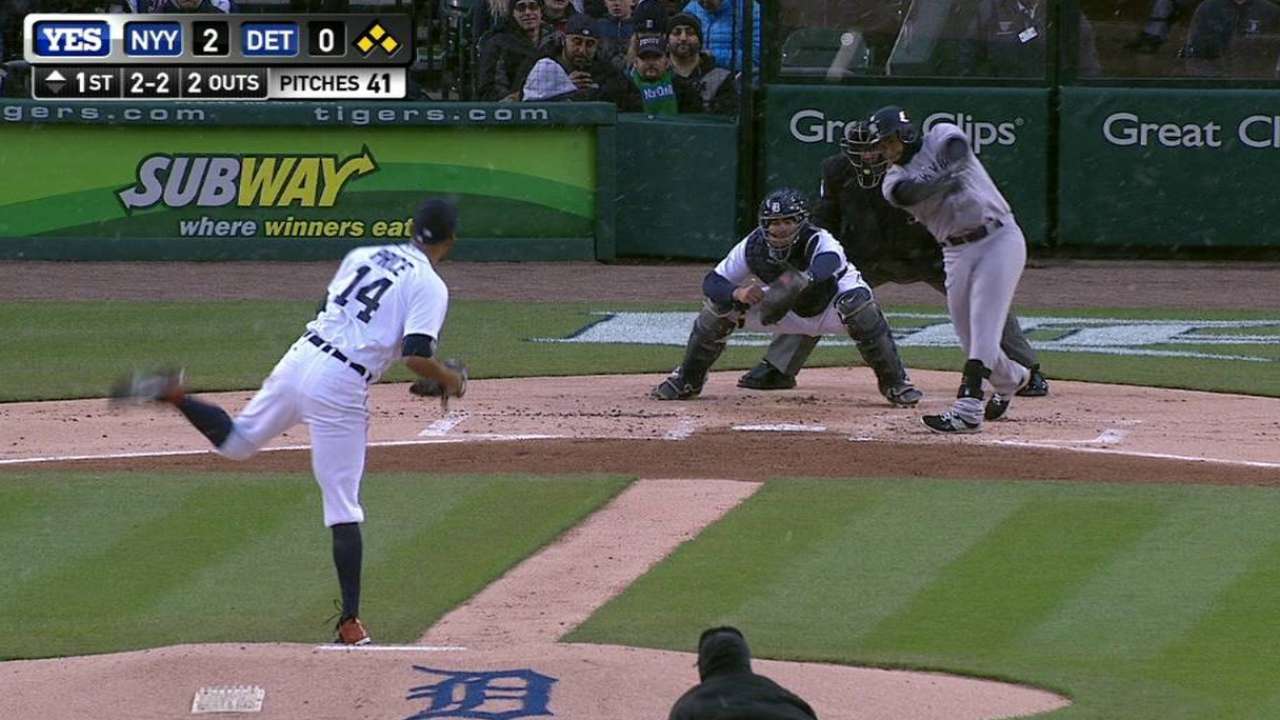 Defense denied: After Jose Iglesias and Ian Kinsler had put up highlights in the middle infield for most of the series, the Tigers didn't record a ground-ball out until Petit's sacrifice bunt in the fourth inning. Instead, the Yankees had an outburst of line drives and fly balls into the wind, several of which proved to be an adventure to track, such as Brian McCann's first-inning RBI bloop single just inside the left-field line. No Yankee grounded out until Mark Teixeira hit into a double play in the fifth.
Warren recovers: After Warren walked four of the Tigers' first five hitters, it looked like the Yankees' 6-0 lead wouldn't last long. Detroit wound up tagging Warren for four runs in a 36-pitch first inning, but he settled down nicely after that. The Yankees padded their lead with two more runs in the second, and Warren responded with a perfect inning. He went on to pitch 5 2/3 innings en route to his first win of the season. More >
"I think you just kind of have to learn how to pitch out there and find a way to get some feeling in your hands and on the ball," Warren said. "I think the biggest thing I did was just kind of slowed things down and tried to work down in the zone instead of missing high."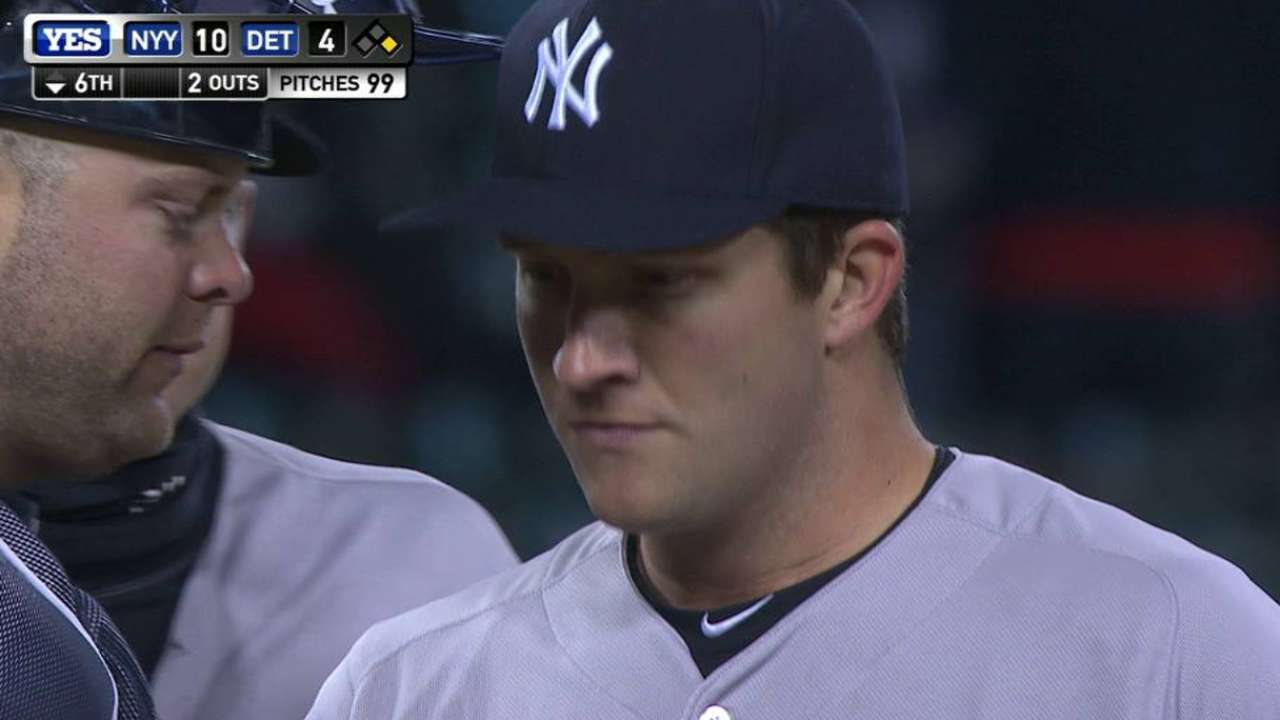 Doubled up again: The Tigers missed chances to add onto their four-run opening inning thanks in part to inning-ending double plays in the fourth and fifth innings. Anthony Gose couldn't beat out the throw upon grounding sharply to short in the fourth. Victor Martinez hit into the teeth of the infield shift in the fifth. The Tigers didn't advance a runner past first base after the opening inning against Warren.
QUOTABLE
"It felt like a frozen snowball or something going at 93 [mph]. It hit me right in the heart." -- Jacoby Ellsbury, on the Price pitch that hit him in his chest to lead off the game
"I was smiling in my head, I can't lie. I was kind of surprised, but it's part of the game." -- Petit, on being intentionally walked by Price
SOUND SMART WITH YOUR FRIENDS
Petit is the first Yankee since at least 1914 with at least three RBIs, a sacrifice bunt and an intentional walk in the same game, according to baseball-reference.com. Denard Span was the last Major Leaguer to do it in a 3-for-4 game against the White Sox on Sept. 25, 2008.
WHAT'S NEXT
Yankees: Masahiro Tanaka will start on a normal four days' rest for the first time this season as the Yankees wrap up their 10-game road trip on Thursday at 1:08 p.m. ET at Comerica Park. Tanaka threw seven scoreless innings his last outing.
Tigers: After giving up five home runs over his last two starts, Anibal Sanchez will try to not only keep the ball in the park, but on the ground Thursday afternoon when he takes on the Yankees in the series finale.
Watch every out-of-market regular season game live on MLB.TV.
Jason Beck is a reporter for MLB.com. Read Beck's Blog and follow him on Twitter @beckjason. Adam Berry is a reporter for MLB.com. Follow him on Twitter at @adamdberry. This story was not subject to the approval of Major League Baseball or its clubs.