Phillies place O'Sullivan on DL with left knee tendinitis
Neris recalled from Triple-A; McGowan will start Thursday vs. Marlins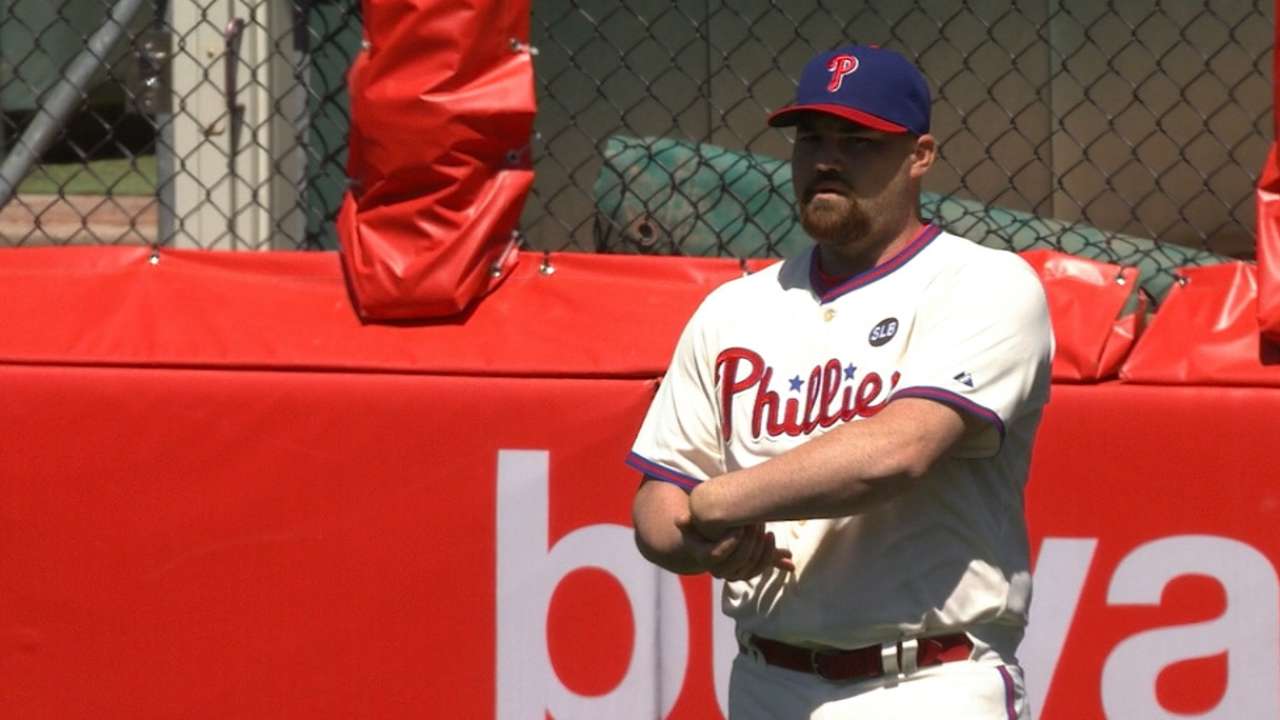 PHILADELPHIA -- The timing could not be worse for Phillies right-hander Sean O'Sullivan.
The Phillies placed him on the 15-day disabled list Wednesday with tendinitis in his left knee. The team recalled right-hander Hector Neris from Triple-A Lehigh Valley to replace O'Sullivan on the roster, and announced right-hander Dustin McGowan will start in O'Sullivan's place Thursday afternoon against the Marlins.
O'Sullivan's time as the Phillies' No. 5 starter could be finished for the foreseeable future.
"I told them I wanted to pitch, just because I don't want that opportunity to slip away," O'Sullivan said. "But at the same time, if I do go out there and try to gut through it ... if I have to alter my mechanics, I think I can be effective, but at what cost?"
O'Sullivan had been the team's No. 5 starter, filling in temporarily until Chad Billingsley is ready to join the rotation early next month. Billingsley will make his third of five rehab starts Saturday with Triple-A Lehigh Valley. It is not impossible to think Billingsley's timetable could be pushed up with O'Sullivan injured, but that remains to be seen.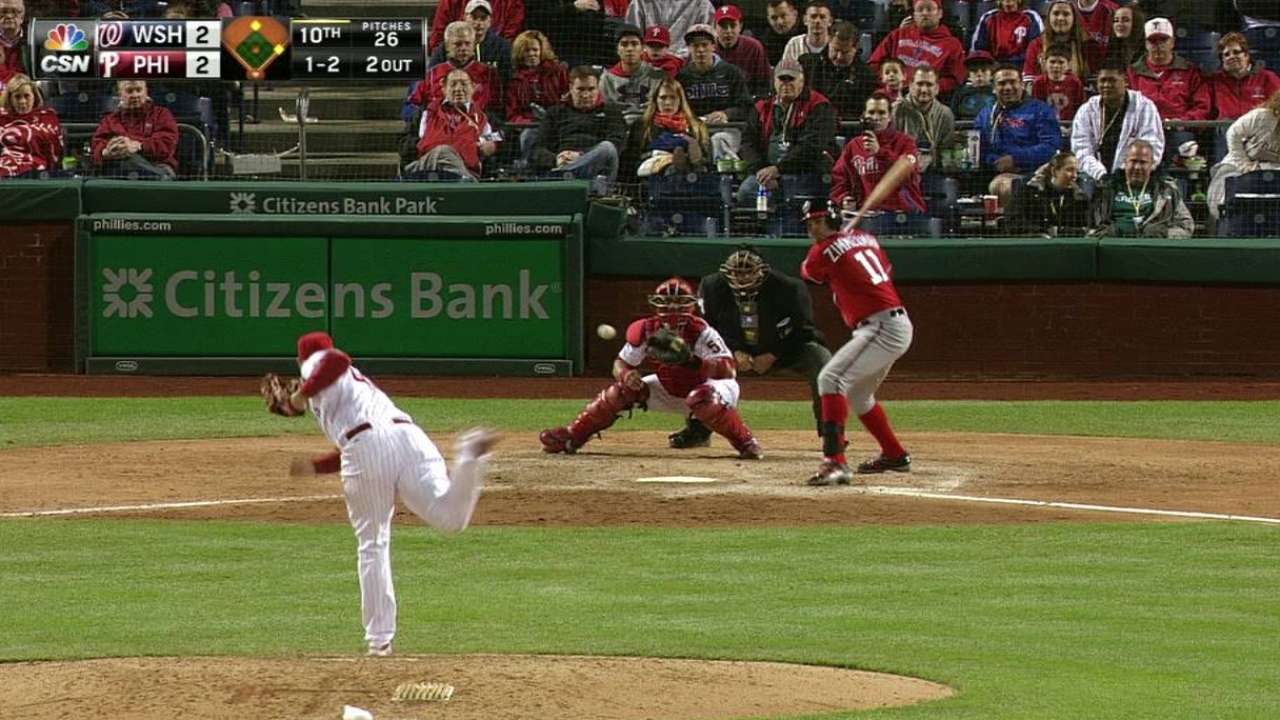 McGowan is not believed to be a full-time replacement until Billingsley is ready. He has started in the past, but he has said he no longer can start on a long-term basis because of shoulder surgeries in 2008 and '10 and another shoulder injury in 2013. McGowan said he hopes to give the Phillies three to four innings Thursday.
"I obviously can't go five or six," he said. "As long as I am feeling good and strong, I'll take the ball as long as I need to."
Phillies manager Ryne Sandberg said the team had no conversations about calling up one of the team's top pitching prospects -- like Double-A right-hander Aaron Nola -- to replace O'Sullivan in the rotation.
"There wasn't any young pitcher that was an option," Sandberg said, "at this time."
Todd Zolecki is a reporter for MLB.com. Read his Phillies blog The Zo Zone. Follow him on Twitter. This story was not subject to the approval of Major League Baseball or its clubs.