MLB.com Columnist
Bernie Pleskoff
Giants' Heston impressive in first three starts
San Francisco right-hander uses command, control to dictate game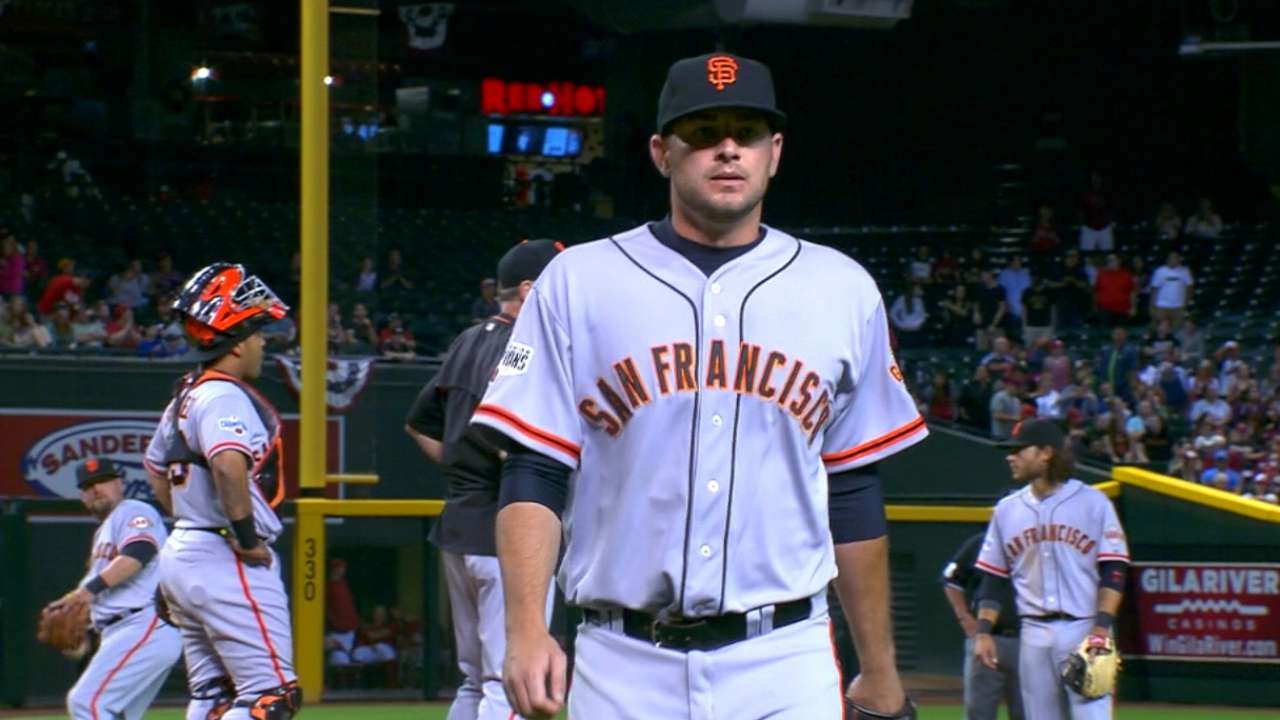 Pitching injuries in the first week of the season provided an opportunity for Giants right-handed starter Chris Heston. Due to Matt Cain's right arm injury and the bad back of Jake Peavy, Heston was called on to start against the D-backs in San Francisco's first series of the year. His strong Spring Training results put him in a position to be called upon to help the Giants' depleted rotation.
I saw that start, and I liked the way Heston pitched. He lasted six innings, picking up the win, while not allowing an earned run on three hits. He walked two, struck out five and hit one batter.
Heston pitched at Bayside High (Palm Bay, Fla.). He enrolled at Seminole Community College, where he was selected to play on the Florida Junior College All-Star Team. Heston finished his collegiate career pitching for East Carolina University, where he earned an All-Conference USA selection.
The third time in the First-Year Player Draft was a charm for Heston, as the Giants selected him in the 12th round of the 2009 Draft. The Washington Nationals and Minnesota Twins chose him in consecutive seasons after Seminole, but he did not sign either time.
Heston is a well-proportioned 6-foot-3, 195 pounds. The 27-year-old is likely in the prime of his career and now has an opportunity to pitch for the big league club.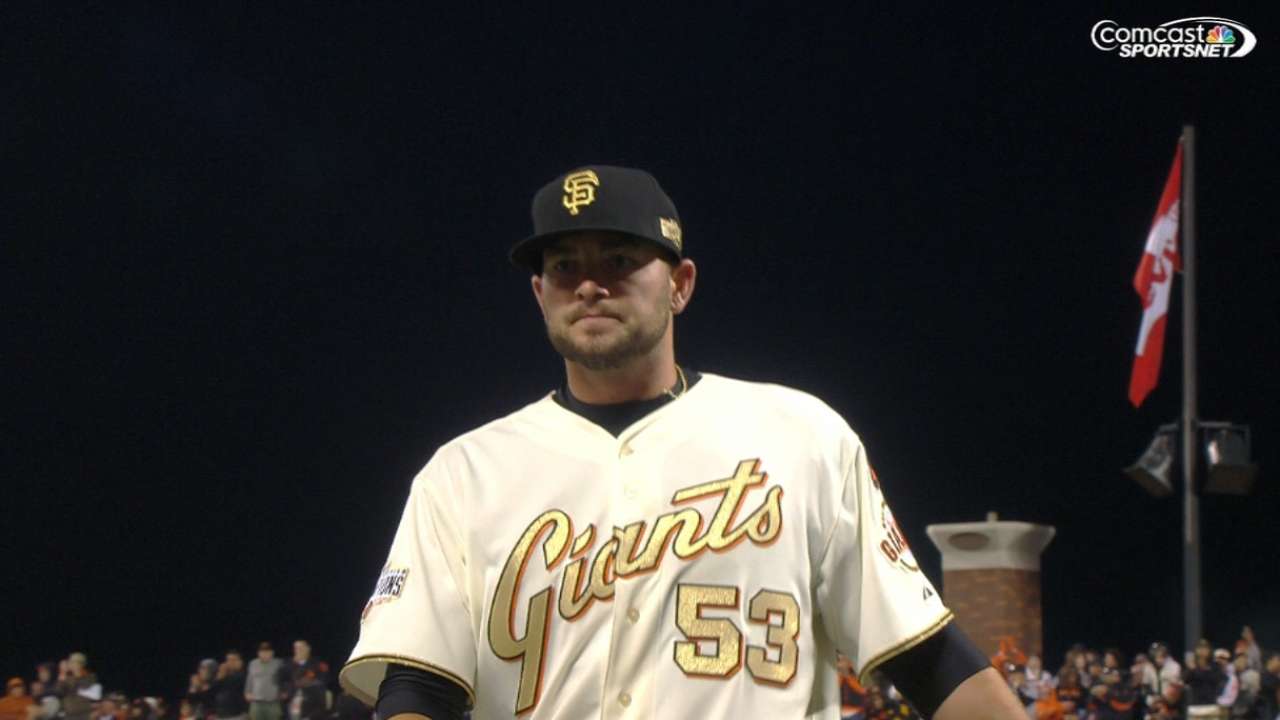 Heston's chance came after he had pitched parts of six seasons in the Giants' Minor League system. He compiled a 3.56 ERA and a 1.25 WHIP in 765 innings over 133 games. Heston started in all but five professional appearances.
Last year, Heston had a 3.38 ERA at Triple-A Fresno in the Pacific Coast League. He made 28 starts and finished with a 12-9 record. Heston's efforts earned him a September callup, and he threw one inning in his Major League debut, a 17-0 win against the Dodgers. In all, he pitched in three big league games last season, starting one and finishing with a 5.06 ERA in 5 1/3 total innings.
Heston is not overpowering on the mound. He can easily be considered a "crafty" right-hander with good stuff, good command and good control. Heston undoubtedly gets the most from his arsenal.
Heston uses a sinking two-seam fastball that sits at 91 mph as his predominant pitch, and he also throws an effective, sweeping slider that generally touches 78 mph. He mixes in a curveball and a changeup to help keep hitters guessing. In the game against the D-backs, Heston used his changeup very effectively against left-handed hitters.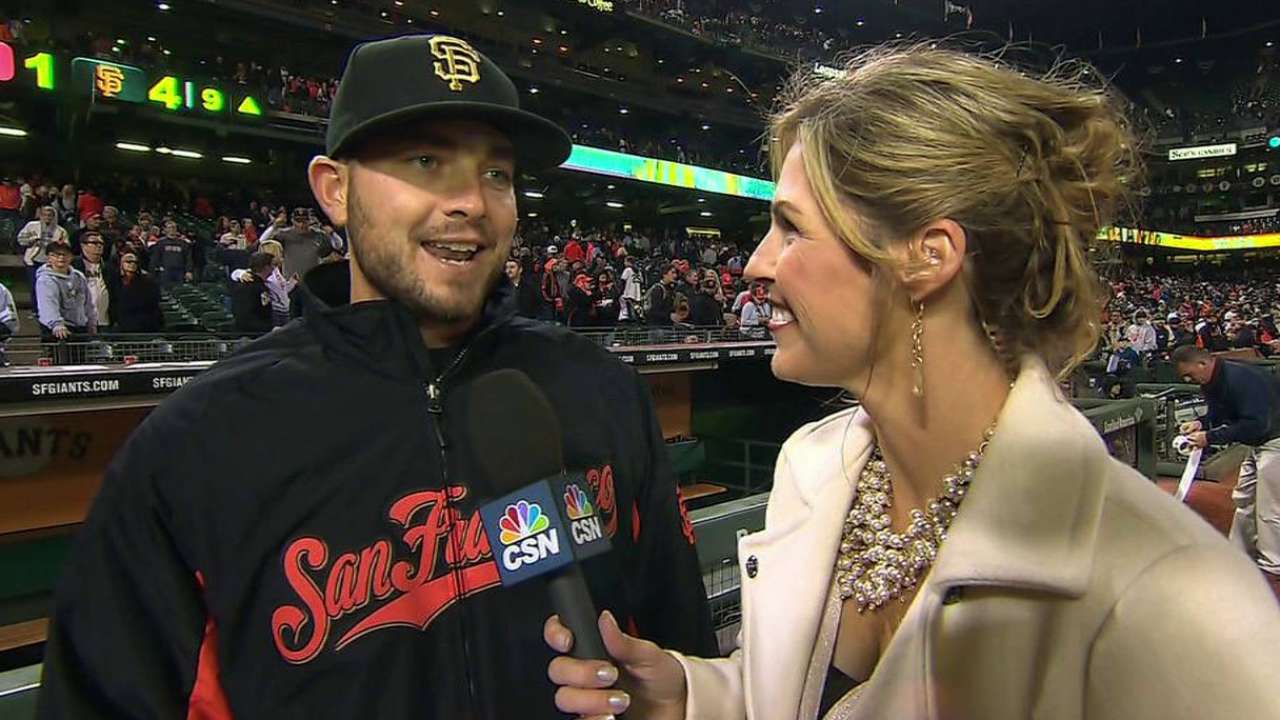 Showing poise and confidence on the mound, Heston does not try to pitch beyond his ability. He does not try to increase the velocity on his fastball by overthrowing, and he is content to get lots of movement on his pitches by throwing down in the strike zone and inducing ground balls. That's what Heston does best.
While Heston doesn't have any one particularly strong "go-to" pitch that grades out above average, he doesn't miss many bats. He won't strike out many hitters, but he'll force them to hit his pitch into the strength of his defense. A strong defensive infield behind Heston will be a critical component for his success.
As a pitch-to-contact type pitcher, Heston's sequencing is very good. He repeats a simple delivery, and he alters the eye level and balance of the hitter with late action on his pitches. In addition, Heston uses his height to his advantage, pitching downhill and hiding the ball fairly well.
Heston's current role as an emergency "sixth" starter fits his strengths and skill set extremely well. He can make an important contribution to the Giants to fill in for an injured pitcher or take a spot start as needed. As we have seen in recent Major League history, teams require a number of potential starting pitchers on the 40-man roster. If San Francisco needs Heston in a more permanent role in its rotation, I am confident he can succeed.
Bernie Pleskoff has served as a professional scout for the Houston Astros and Seattle Mariners. Follow @BerniePleskoff on Twitter. This story was not subject to the approval of Major League Baseball or its clubs.