Beliveau needs surgery for torn labrum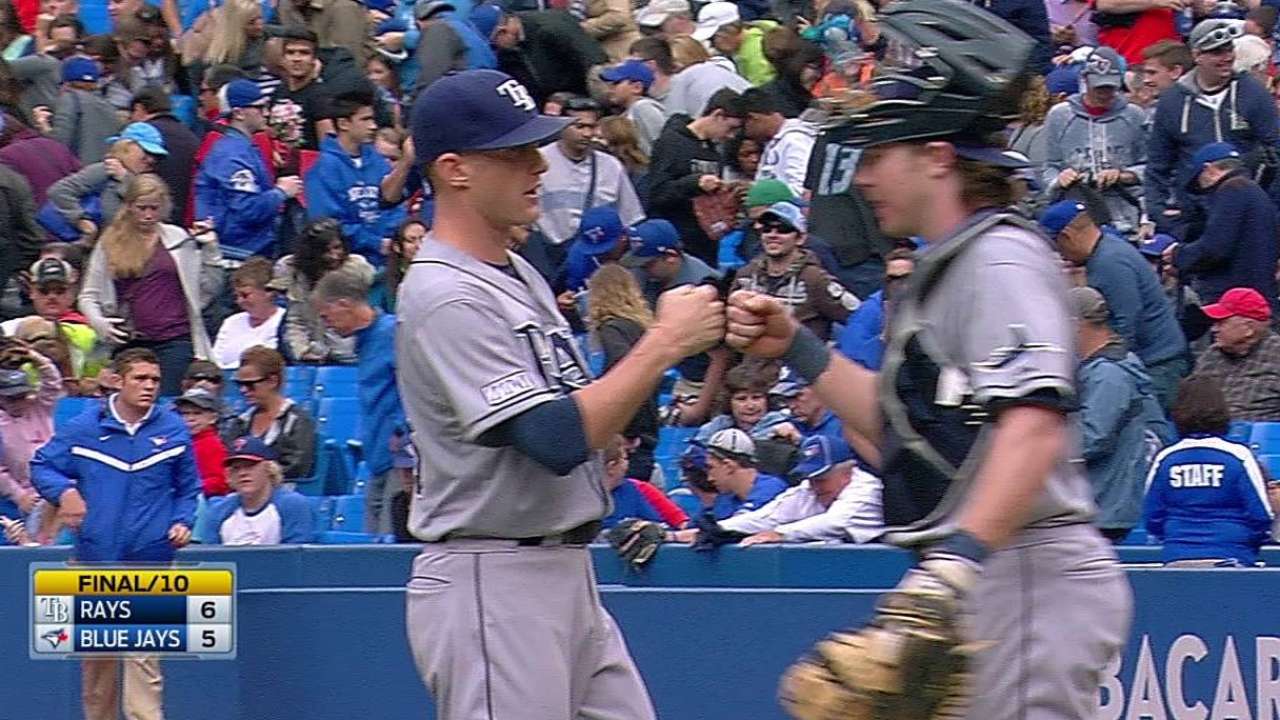 ST. PETERSBURG -- Jeff Beliveau has been diagnosed with a torn left labrum and will undergo surgery performed by Dr. James Andrews on Thursday in Pensacola, Fla.
"Beliveau, very frustrating for us, for him," manager Kevin Cash said. "[It's] something that he's been dealing with throughout the course of spring. He kind of admitted that he never really felt quite right during Spring Training, then throughout the early part of the season. [He] went and got checked this morning, actually, and decided he probably needed to have a procedure done. He's going to miss some time, obviously."
Beliveau last pitched in a 12-7 loss to the Blue Jays in Toronto on April 15, when he allowed two runs on three hits in 1 1/3 innings. He was placed on the 15-day disabled list with left-shoulder soreness on Friday and then transferred to the 60-day disabled list Wednesday.
The left-hander was examined over the weekend, and he told reporters on Tuesday that an MRI revealed an impingement in his left shoulder that appeared to be the root of the pain.
Beliveau said that a cortisone shot had been one suggestion for his course of action to follow. He declined that option, noting that he wanted to wait until the area was examined more thoroughly by team orthopedic Dr. Koco Eaton, who had been out of town.
Beliveau is 0-0 with a 13.50 ERA in five games this season. He had a solid 2014 season that saw him post a 2.63 ERA in 30 appearances.
Bill Chastain is a reporter for MLB.com. This story was not subject to the approval of Major League Baseball or its clubs.