Elmore makes history with homer in first at-bat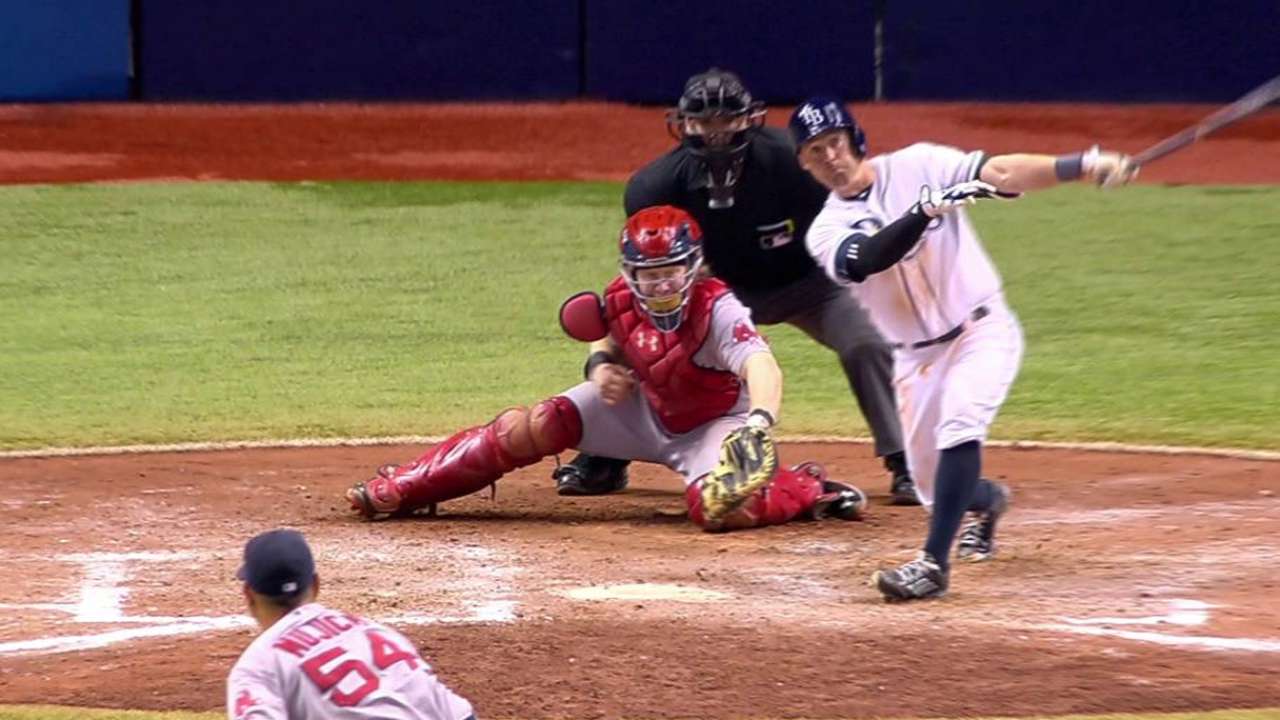 ST. PETERSBURG -- Jake Elmore got his chance and the journeyman infielder came through in fine style during the Rays' 7-5 win over the Red Sox on Wednesday night at Tropicana Field.
The Rays selected Elmore from Triple-A Durham on Wednesday to take the place of infielder Ryan Brett, who went on the 15-day disabled list with a left shoulder injury.
Opportunity came for the journeyman in the sixth when he pinch-ran for Allan Dykstra and scored to tie the game at 5. With the Rays leading, 6-5, in the seventh, Elmore hit a solo home run to give Tampa Bay a two-run cushion.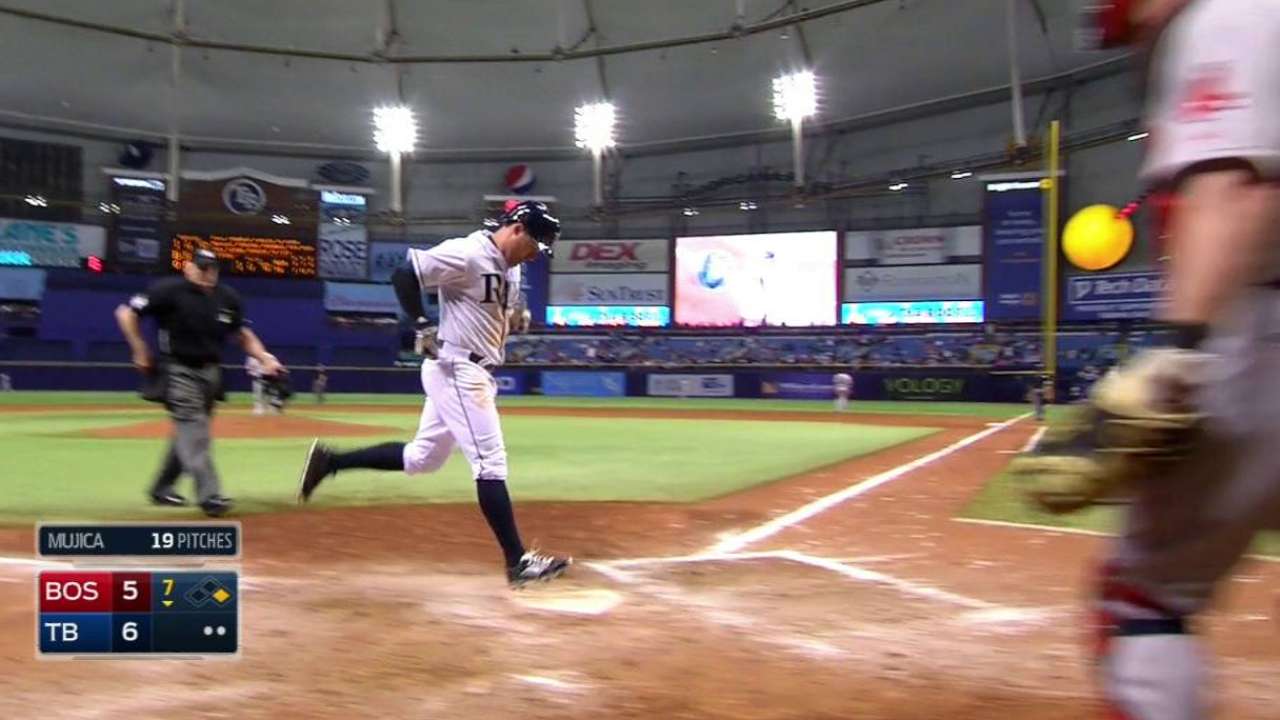 "That was a huge hit to give us a two-run lead," Rays manager Kevin Cash said. "We knew he gave good at-bats in Spring Training, we saw that all throughout. ... But the gap power surprised us right there. That's a long way where he hit it."
Elmore said he knew the ball wasn't going to be caught.
"I wasn't sure if it was going over, but I knew I got it good enough to at least get it off the wall," Elmore said. "I almost overran first base. I made a turn and I didn't even see it go out. I saw the crowd roar and the fan holding the ball, so it felt amazing."
The home run made him the 11th player in club history to go deep in his first at-bat with the team.
Ryan Roberts was the last Rays player to turn the trick, doing so on July 25, 2012, in Baltimore. Among the others on the list are Cash, who did so in 2005.
Bill Chastain is a reporter for MLB.com. This story was not subject to the approval of Major League Baseball or its clubs.