Bourn's absence factors into Indians' loss
Gets first day off; pivotal play in center not made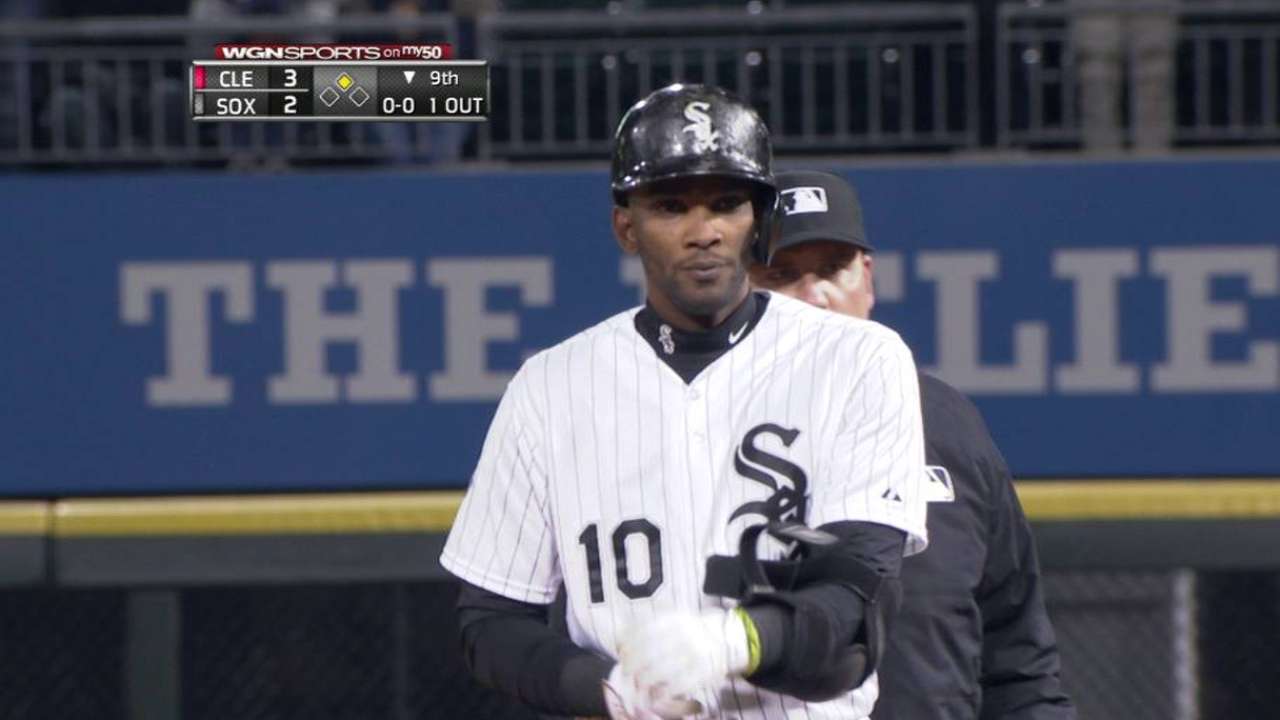 CHICAGO -- One of the key moments, perhaps the key moment, in the Indians' ninth-inning meltdown Monday night was a two-run double to deep center field by White Sox shortstop Alexei Ramirez. The hit trimmed a seemingly comfortable three-run lead down to a single run and set the stage for the stunning 4-3 Tribe loss.
It also sparked many to wonder why Michael Bourn, the Indians' regular center fielder, wasn't in the game at that point as a defensive replacement for Mike Aviles. With White Sox left-hander John Danks starting on the mound, Indians manager Terry Francona felt it was a good opportunity to give the leadoff hitter, who is 3-for-21 (.143) against left-handers so far this season, his first day off.
"I thought about it, but it's hard to take Aviles out of a game just the way our bench is situated," Francona said, "and I think Mikey did a good job in center."
Francona also was asked if Ramirez's ball should have been caught.
"It would have been a nice catch," Francona said. "We're not in 'no doubles' there. We're playing normal depth."
Closer Cody Allen, who gave up the drive, had a different view: "I thought it was gone."
John Jackson is a contributor to MLB.com. This story was not subject to the approval of Major League Baseball or its clubs.