What's in a number? How some D-backs got their jerseys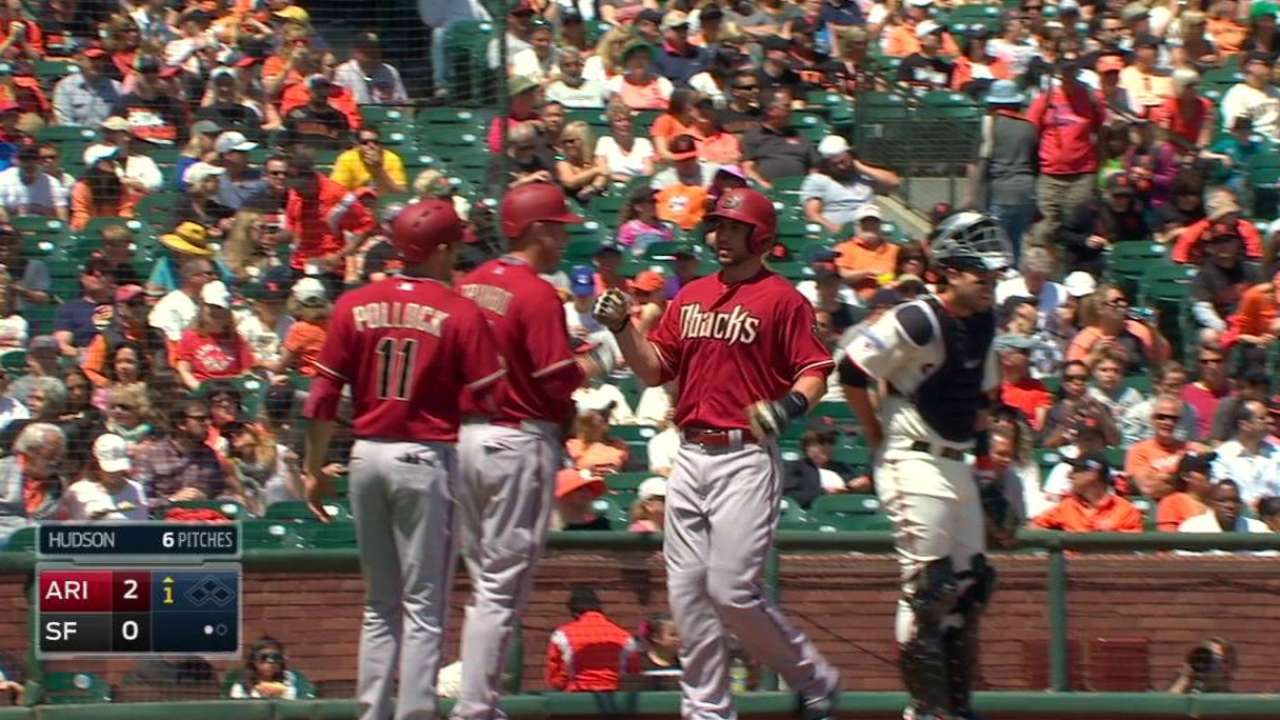 PHOENIX -- When a D-backs player is called up from the Minor Leagues, the man who decides what number they wear is clubhouse manager Roger Riley.
When the D-backs go on the road, Riley travels with some extra jerseys, numbers and letters in case a player is called up. Every team in baseball has a person on call in their city that visiting teams can use if new names and numbers need to be put on a jersey.
Veteran players get their choice of numbers when possible, and if two players want the same number, service time is usually the determining factor.
Here's a look at how some of the D-backs players got their numbers:
Paul Goldschmidt: 44
When he got to Texas State University, Goldschmidt wanted to wear a single-digit number -- eight, he thinks -- but they were too small for him, so he wound up with No. 37.
The day he was called up to the big leagues for the first time. No. 44 was hanging in his locker.
"I wasn't going to complain," he said. "It could have been any number from zero to infinity and I wouldn't have cared."
Mark Trumbo: 15
Speaking of No. 44, that's what Trumbo wore when he was with the Angels, but when he got dealt to the D-backs he realized that was going to have to change.
"I knew 44 wasn't going to be on the table, so I started thinking about what else might be a good one," Trumbo said. "Growing up I was a big Tim Salmon fan, so No. 15 was special to me, and also knowing that Dan Haren wore 15 with the Diamondbacks. I asked him if he was OK if I took his old number and he said, 'Sure, go ahead.'"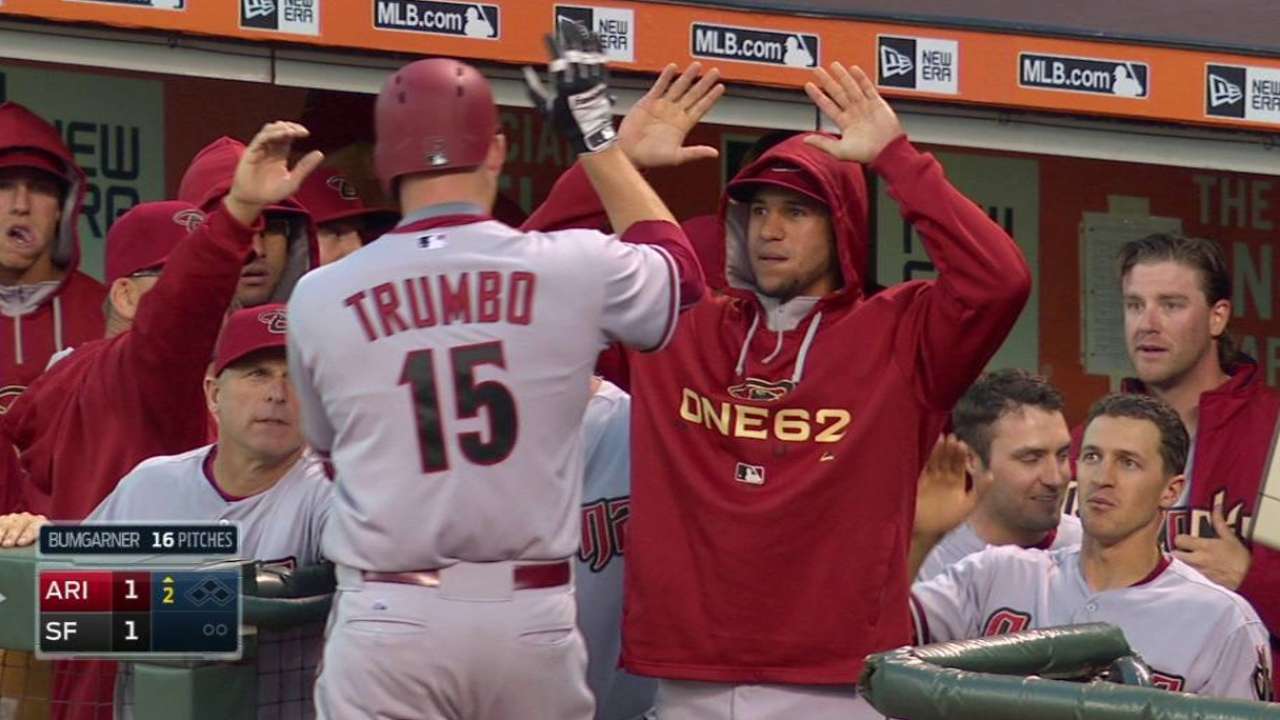 Evan Marshall: 50
"I showed up in Milwaukee and my number was 50," Marshall said of the day he got called up in 2014. "And I had a good year and so I was like, '50, yep, 50 works.' Thirty-one was my number and I could have snagged that at some point, but I'm 50."
Aaron Hill: 2
Hill was attached to No. 5, it was his high school football number and he remembers his then-girlfriend and now-wife painting it on her face for games. But when Hill got called up to the Blue Jays for the first time, No. 5 was being worn by manager John Gibbons.
So he asked for a low number and wound up with No. 2, which he kept even when No. 5 became available.
"It couldn't have worked out any better," he said with a smile. "A low number, it kind of looks like 5 in the mirror. No. 5 did become available, but it's really not that big of a deal. You tend to own [your number], which you should. You should be proud of it."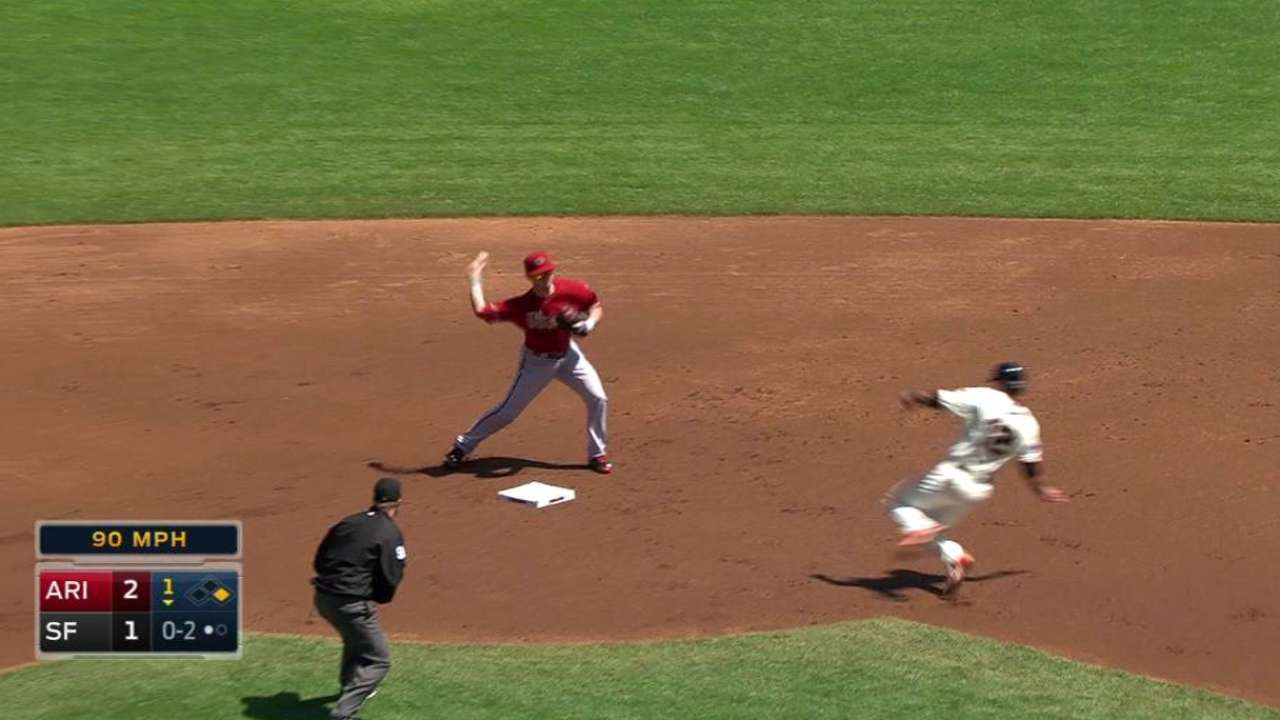 Brad Ziegler: 29
Ziegler is the cautionary tale of what can happen if a rookie asks for a particular number. He was given No. 47 when he first came up with the A's and after one week asked if he could switch to No. 31, which was significant for him, because he was originally drafted in the 31st round.
"It didn't go over well with the players," Ziegler said.
When he got traded to the D-backs, Ian Kennedy had No. 31 and offered to sell it to Ziegler, but he took No. 29 because it was John Smoltz's number and because two plus nine equals 11, which is a number that has personal meaning for him.
Mark Grace: 17
Grace, who is the D-backs' assistant hitting coach, is most associated with the No. 17, which he wore during his 16-year big league career. Well, almost all of it.
Grace wore No. 18 throughout his time in the Minors, and when he was called up to the Cubs that number belonged to backup infielder Angel Salazar. So legendary Cubs clubhouse manager Yosh Kawano offered Grace a choice between No. 28 and No. 17.
Well, it wasn't really a choice at first because the Cubs were playing in San Diego and the only uniform Kawano had for him was No. 28, so he wore that for the first three games of his career before switching to No. 17 when the team returned home.
Grace became so identified with No. 17 that the Class A Peoria Chiefs, who he played for in 1986, retired it in his honor in 2000.
"I said, 'Just so you know, I wore 18,'" Grace said laughing. "And they said they didn't care, no one was ever wearing No. 17 there again."
Chris Owings: 16
Owings wore No. 2 when he was young in honor of Derek Jeter, and he wore No. 5 in high school and in the Minor Leagues. When he first got to the big leagues, No. 16 was hanging in his locker.
"You don't really want to say, 'Hey I'd really like a different number,'" Owings said. "I feel like once you're here the number doesn't really mean much. Maybe after you've been in the big leagues for a few years you can switch if you want, but I'm good with this one for right now."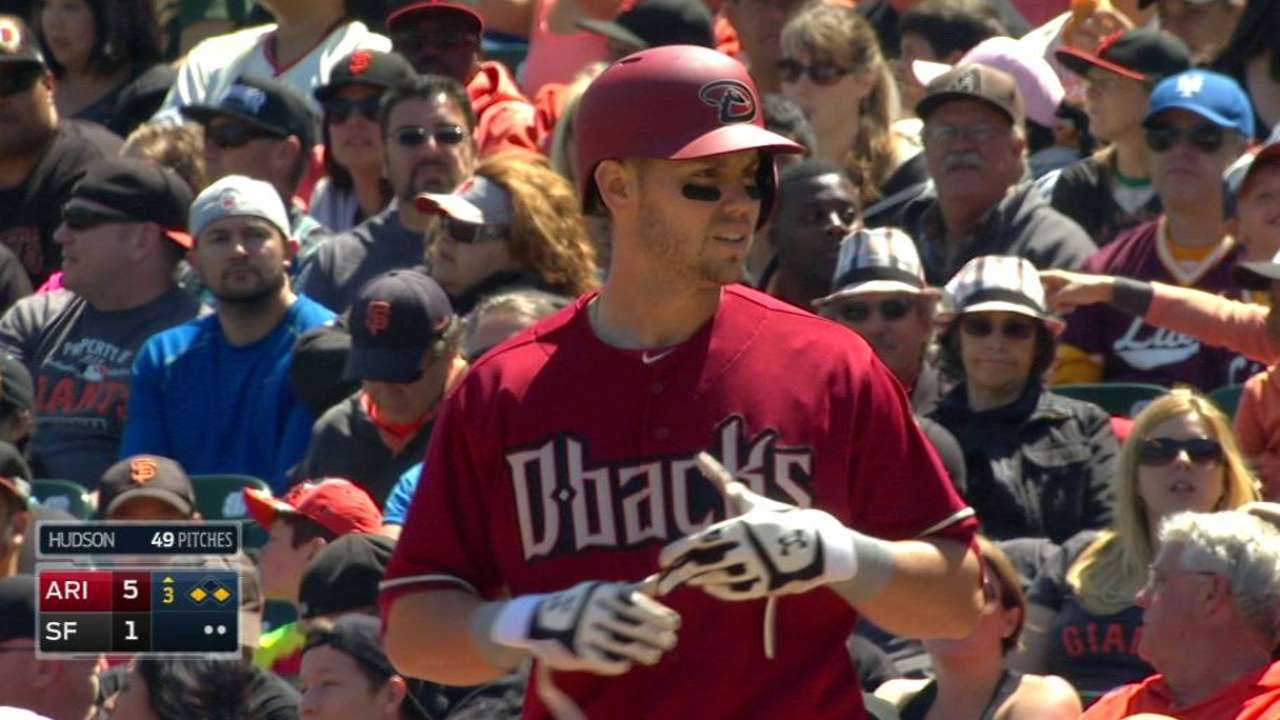 Archie Bradley: 25
When they handed out uniforms at Class A South Bend in 2012, Bradley arrived to the field early, but he was surprised how many of his teammates had gotten there even before he did to snag uniform numbers for the coming season. With some of his other number choices gone, Bradley wound up with No. 25.
Steve Gilbert is a reporter for MLB.com. Read his blog, Inside the D-backs, and follow him on Twitter @SteveGilbertMLB. This story was not subject to the approval of Major League Baseball or its clubs.