Inbox: How much should Braves read into early success?
Beat reporter Mark Bowman fields questions from Atlanta fans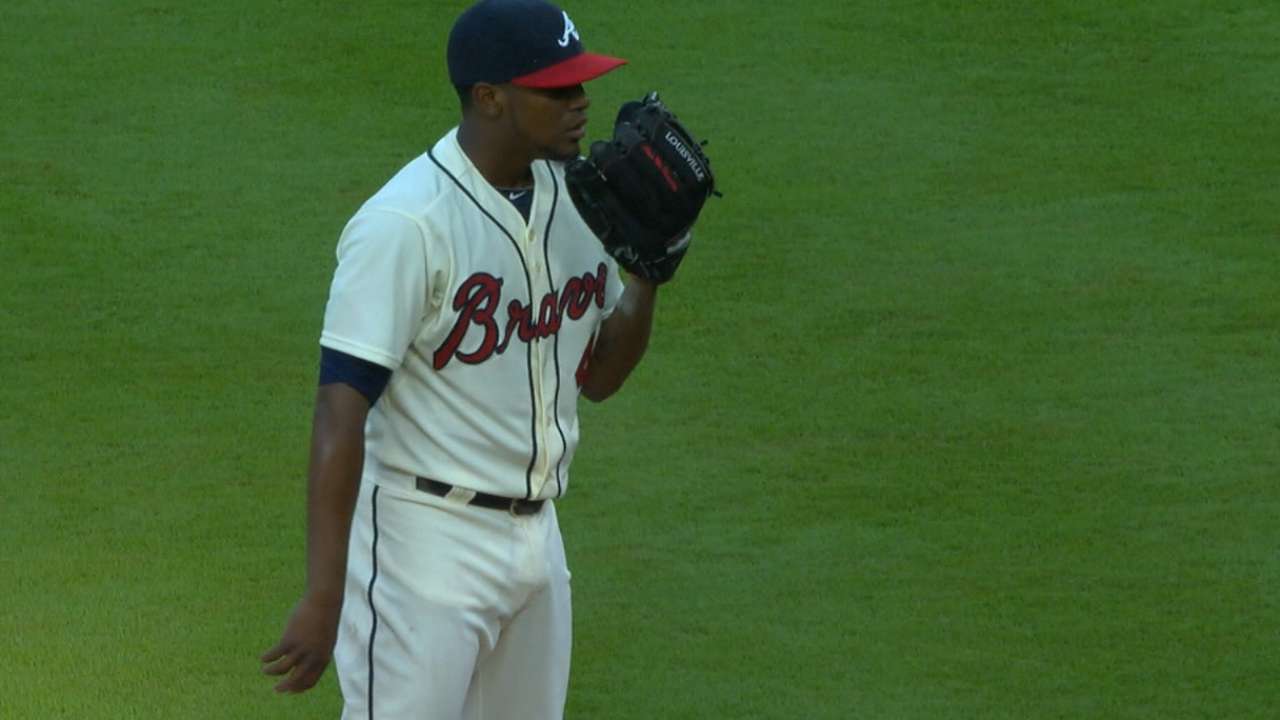 Should we increase expectations for the Braves after the first two weeks? Or is this just a peak in a season that will have many valleys?
-- Eric S., Gilbertville, Iowa
It is never wise to put much stock in results compiled within a small sample size against a select group of competition. But if nothing else, this season's first two weeks have provided some indication that this club is capable of producing more offensive excitement than most had predicted.
Still, before allowing yourself to be fooled by the nine homers totaled over the past five games, remember this lineup's DNA indicates this will be a team that needs to consistently manufacture runs. Thus, you can either be concerned that the top two spots in Atlanta's batting order have produced a .163 batting average and a .219 on-base percentage. Or you can be encouraged by the fact that the Braves have managed to collect eight wins despite getting little production from the top of the lineup.
Fortunately, the schedule has allowed either Julio Teheran, Alex Wood or Shelby Miller to start nine of the season's first 12 games, though Eric Stults and Trevor Cahill are tabbed to start the first two games of this week's series against the first-place Mets. Stults is capable of being an effective fifth starter, but it is not exactly comforting to pair him in the same rotation as Cahill, whose presence might further tax an already-thin bullpen that has compiled more innings than every National League club other than the Marlins and Giants.
With Matt Wisler and Mike Foltynewicz waiting in the wings with Triple-A Gwinnett, the Braves have some internal options to aid either their rotation or bullpen. Atlanta's roster versatility provides manager Fredi Gonzalez options to continue tinkering with his lineup in an attempt to continue generating consistent offensive success.
It is far too early to be overly excited by the results or dismayed by trends. But through this season's first two weeks, the Braves have at least provided some indication that there could be more excitement than many have anticipated seeing at Turner Field this summer.
• Submit a question for the Inbox
With the shedding of future dollars and Dan Uggla's burdensome contract expiring at the end of the year, what are the Braves going to do with this money prior to 2017?
-- Jeremy J., Forest City, N.C.
How important was it to get rid of Melvin Upton Jr.'s contract at the expense of Craig Kimbrel? Even without its financial commitment to Upton, Atlanta is already committed to pay $68.05 million to seven players in 2017, and this does not account for the salaries Miller and Wood could gain that year. It is often said you can never have enough pitching, but given all of pitching prospects acquired over the past few months, it seems safe to assume a significant focus will be placed on finding outfielders.
If Mallex Smith's early-season success with Double-A Mississippi is indicative of what he might do over the next couple months, he might be just a year away from becoming Atlanta's center fielder. But with Braxton Davidson still in the early stages of his pro career, the Braves will likely use some of their available funds on a power-hitting outfielder who could fill the left-field spot the next couple seasons.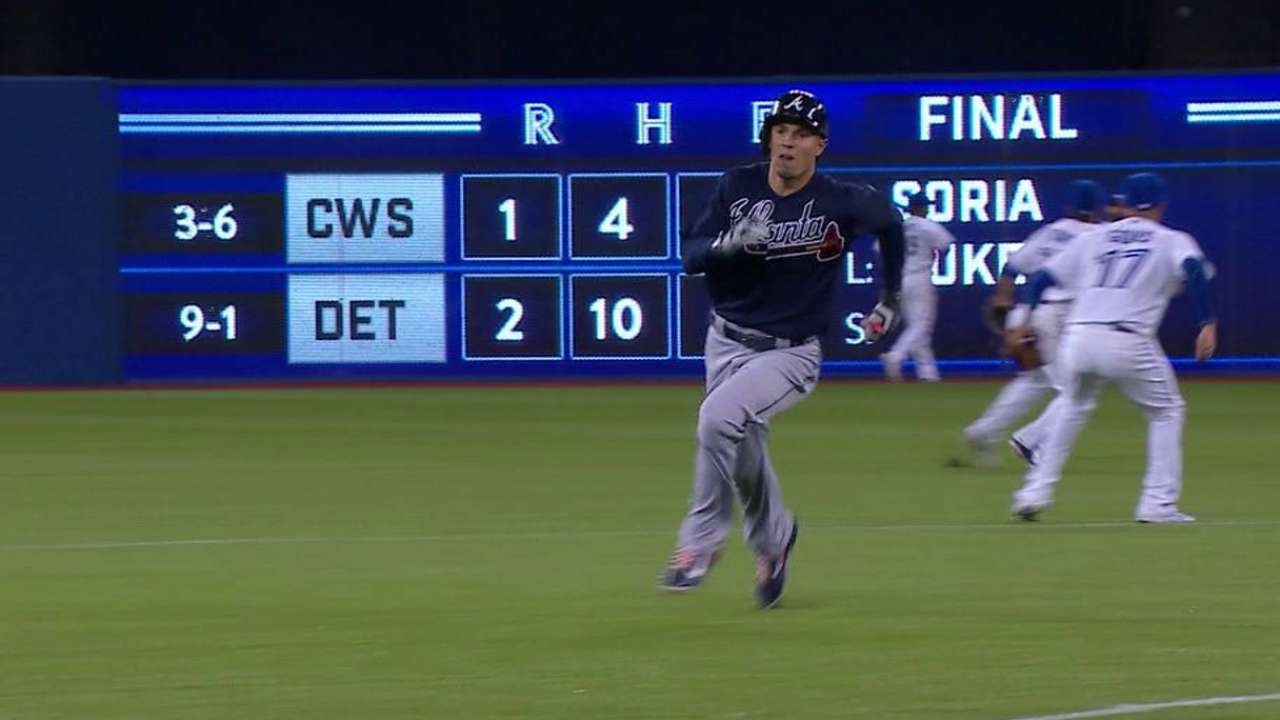 With the emergence of Jace Peterson, does that make Jose Peraza expendable? Or do you see Peterson shifting to third base upon Peraza's promotion to the big league roster?
-- Asa P., St. Paul, Minn.
Because of his athleticism, versatility and speed, Peterson is a nice player to have on your roster. But his presence should not in any way influence the long-term plans for Peraza, who has the potential to be an impact player on Atlanta's roster. Looking ahead to future seasons, it seems more likely that Peterson could serve as a utility player, while Peraza is positioned at second base and Rio Ruiz at third base.
How impressive does Mike Minor need to be once he comes back from shoulder discomfort (again) to provide a decent trade value?
-- Brad C., Atlanta
Given that his left shoulder has been an issue for more than a year now and there is no indication of when it might prove healthy enough for him to pitch again, Minor will need to display reliability and durability over an extended stretch before another club would be willing to provide much in return. Though the latest setback fueled doubts, the Braves have no choice but to maintain hope that he can provide at least some value later this year.
Mark Bowman is a reporter for MLB.com. This story was not subject to the approval of Major League Baseball or its clubs.