Inbox: Are Longo's best numbers behind him?
Beat reporter Bill Chastain answers questions from Rays fans
Looking at the numbers Evan Longoria put up last year coupled with the way he's starting out this year, I'm wondering if we've seen the best of Longo. Sometimes the end comes earlier than expected.
-- Rick S., St. Petersburg
While Longoria did not put up Longoria-like numbers in 2014, they were still the best offensive numbers on the team. As for this season, it's still early. This guy is a really good hitter. I don't think Rays fans have anything to worry about.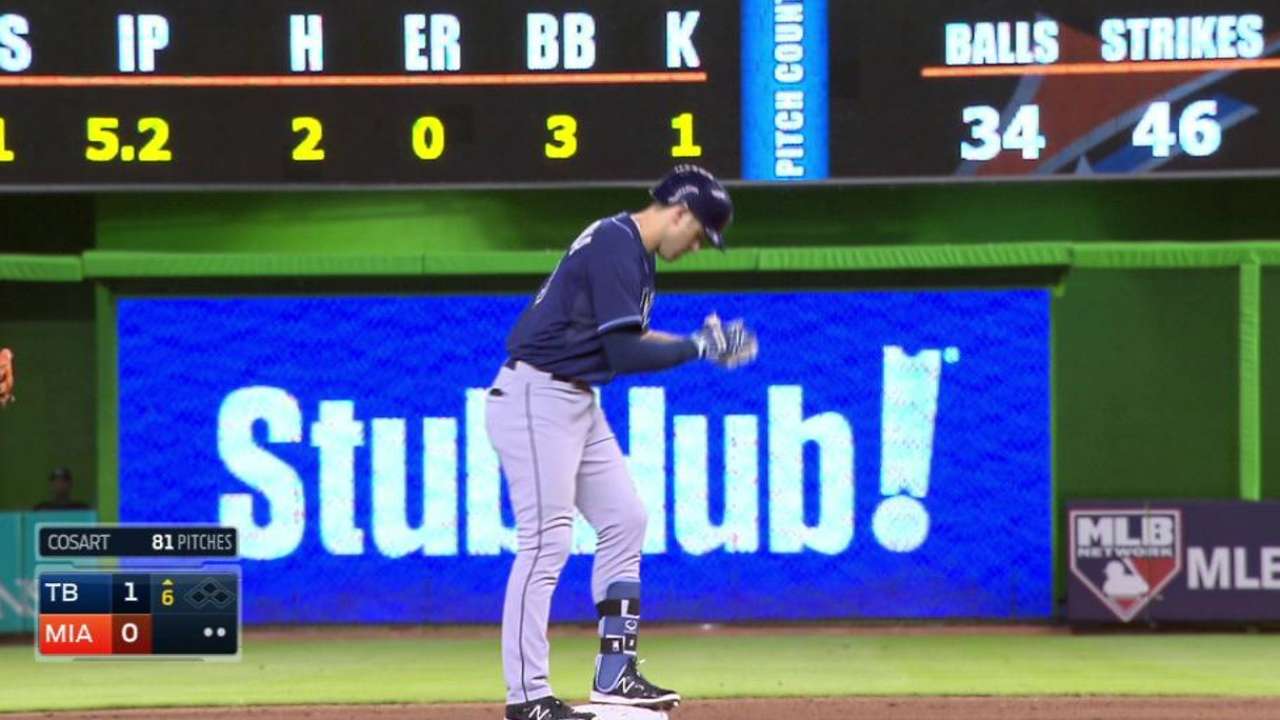 Jake Odorizzi looks like a different pitcher this season. What gives?
-- Jim G., St. Petersburg
Odorizzi does appear to be different, but only in the way one would expect a young pitcher to be. He wanted to put on weight during the offseason to give a little more pucker to his fastball, and he understands more about himself this season after making 31 starts last year. I look for Odorizzi to continue to make strides this season. He knows what he's doing out there.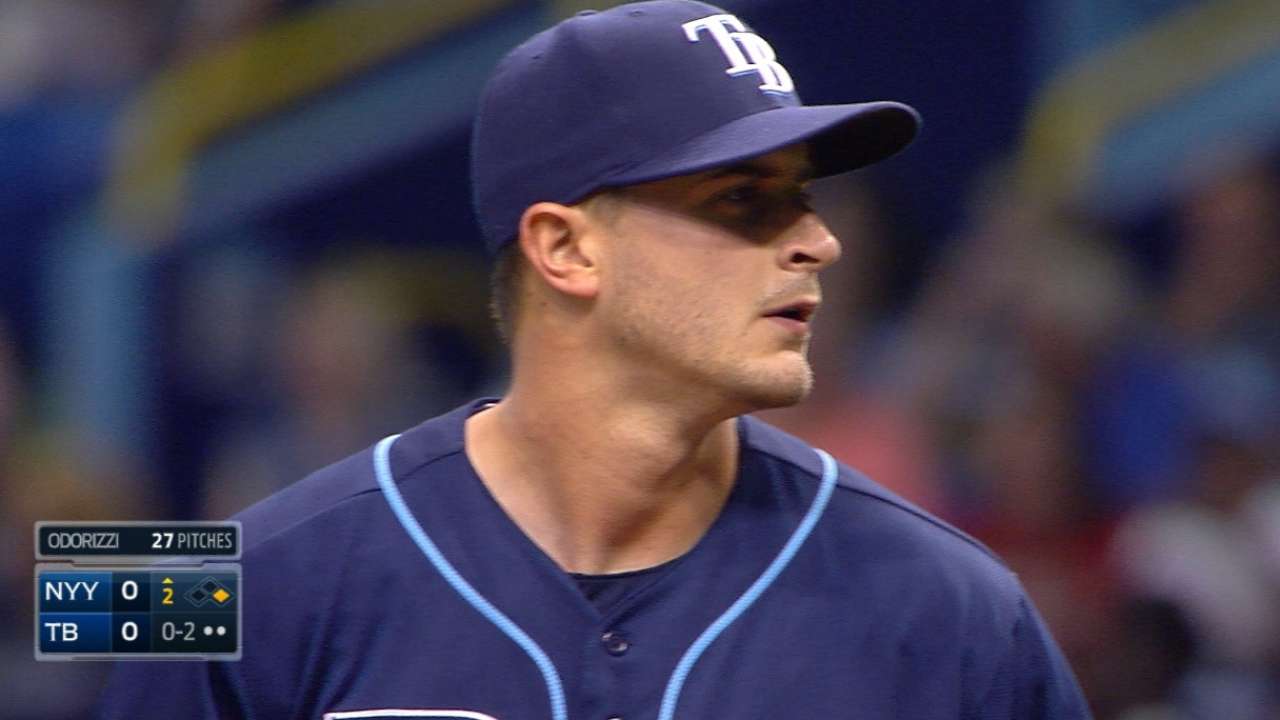 From what I've seen so far, Rene Rivera alone was worth trading Wil Myers to San Diego. In fact, the Rays might not have given the Padres enough considering the way he looks behind the plate compared to the previous backstop, Jose Molina. This has been a major upgrade and could go a long way toward the Rays becoming a playoff team. What do you think?
-- Carl B., Tampa, Fla.
Rivera has played well thus far and does indeed appear to be an upgrade. In fact, the tandem of Bobby Wilson and Rivera appears to be an upgrade over the previous catching duo of Molina and Ryan Hanigan. Rivera particularly impressed me in the first game of the four-game series in Toronto, when he did his part on a strike-em-out, throw-em-out double play in the ninth inning. I can see only good things happening with Rivera behind the dish.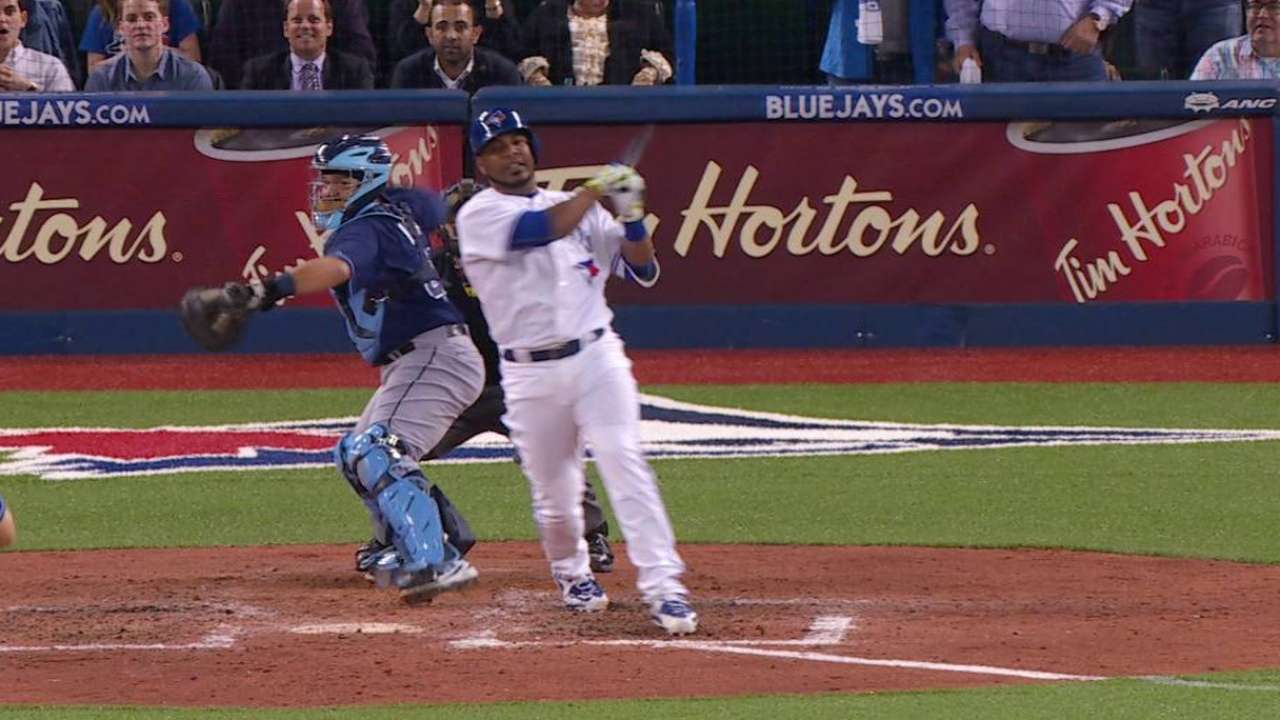 Everybody loved Joe Maddon, and now we have Kevin Cash as our manager, who seems equally as likeable. Do you think he can have the same kind of success Maddon had? What's he like?
-- Brad G., Tampa, Fla.
So far, I've been impressed with Cash. Upon assuming command, the new skipper harped on how he planned to communicate with the players. To date, Cash seems to be doing just that and the players appear to relate to him. He's constantly deferring credit to the players and seems to have no ego. As for being able to manage the game, Cash seems to have the acumen for the job and he is not bashful about getting advice from his coaches.
Losing seven of the first 13 games is not the way I pictured this team starting the season. If you expand that for a whole season, the Rays would finish with their second consecutive losing season. Is this franchise spiraling downward? Am I overreacting?
-- Bruce K., Tampa, Fla.
You are overreacting. We are 13 games into the season, and the Rays have lost one more game than they have won. The team left Spring Training banged up, knowing it would have to tread water until some of its regular players returned. Then more injuries occurred once the season began. Still, Tampa Bay has done a good job of not getting knocked too far down. Drew Smyly and Alex Colome should return shortly, which will take a lot of strain off the bullpen. That alone should impact the team's record, as should the return of reliever Jake McGee. Everyday players John Jaso, James Loney and Nick Franklin should also be expected to return in the coming weeks for a further boost. And Alex Cobb can be expected back in May. Thus, I think it best to reserve judgment on this year's squad until it's at full force.
Bill Chastain is a reporter for MLB.com. This story was not subject to the approval of Major League Baseball or its clubs.